Reading aloud - Every Wednesday afternoon for children aged 2 to 6 years
Wednesday, October 4 at 15:00 p.m
Wednesday, October 11 at 15:00 p.m
Wednesday, October 18 at 15:00 p.m
Wednesday, October 25 at 15:00 p.m
Wednesday, November 1 at 15:00 p.m
Wednesday, November 8 at 15:00 p.m
Wednesday, November 15 at 15:00 p.m
Wednesday, November 22 at 15:00 p.m
Wednesday, November 29 at 15:00 p.m
Wednesday, December 6 at 15:00 p.m
Listen to a beautiful story in your library every Wednesday afternoon! For children from 2 to 6 years old.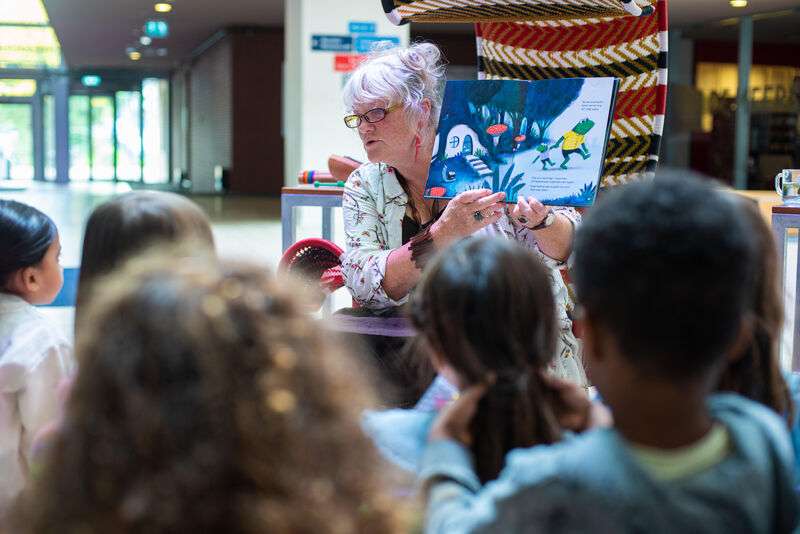 Importance of reading
14% of children in the Netherlands run the risk of becoming low literate later on, because they grow up in a language-poor environment.
Children need a stimulating language environment, both at school, at childcare and at home.
Reading aloud is a fun moment together, but research has also shown that it is also very important for a child's development, health and chances.
Close to you
You can come and listen wherever you want: Hoofddorp, Floriande, Nieuw-Vennep, Badhoevedorp or Zwanenburg.