Eveleens Paling: love for the profession and hospitality
In the small village of Burgerveen you will find Eveleens Paling (by Boschypaling), run by the young couple Romy and Marco. They are new owners since February 2022. When they were asked to take over the smokehouse, they said a resounding "yes!". In this luxuriously furnished store or webshop, you can buy fresh fish and enjoy a delicious sandwich on the terrace. Customers can also take a look in the smokehouse. Do you read on? That's going to be fun...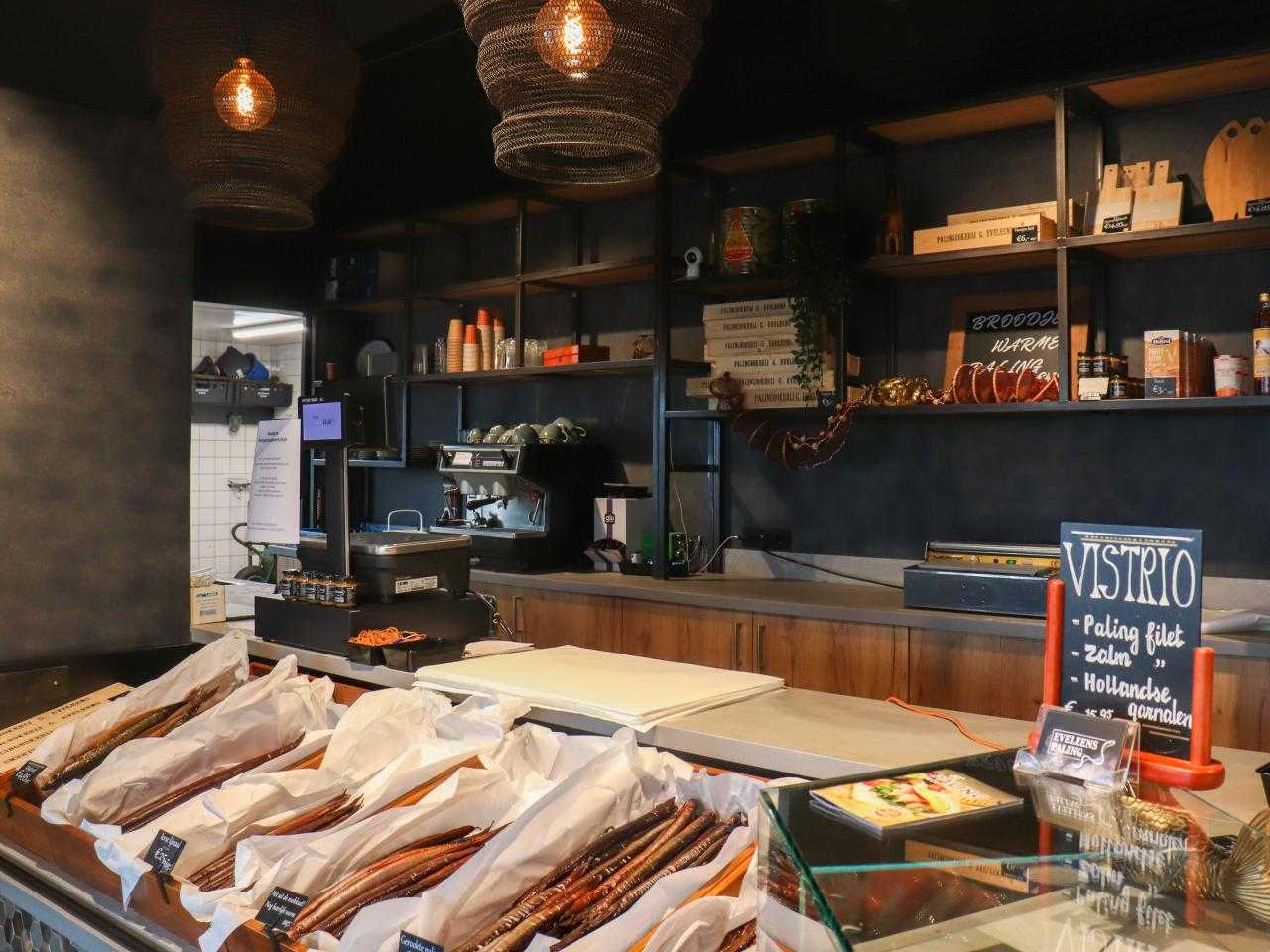 New owners
Marco previously worked for 7 years in the adjacent Eveleens eel smokehouse. He gained a lot of experience here and from there he started his own company in Katwijk 8 years ago: Boschypaling. About 1,5 years ago he took over Eveleens Paling. At first nothing has changed, not even the name. Romy and Marco wanted to first feel what the customer's needs are. After a year, a lot of renovation has been done and the entire store has a luxurious, but cozy look. Here you can enjoy good quality fish and the hospitality of the team.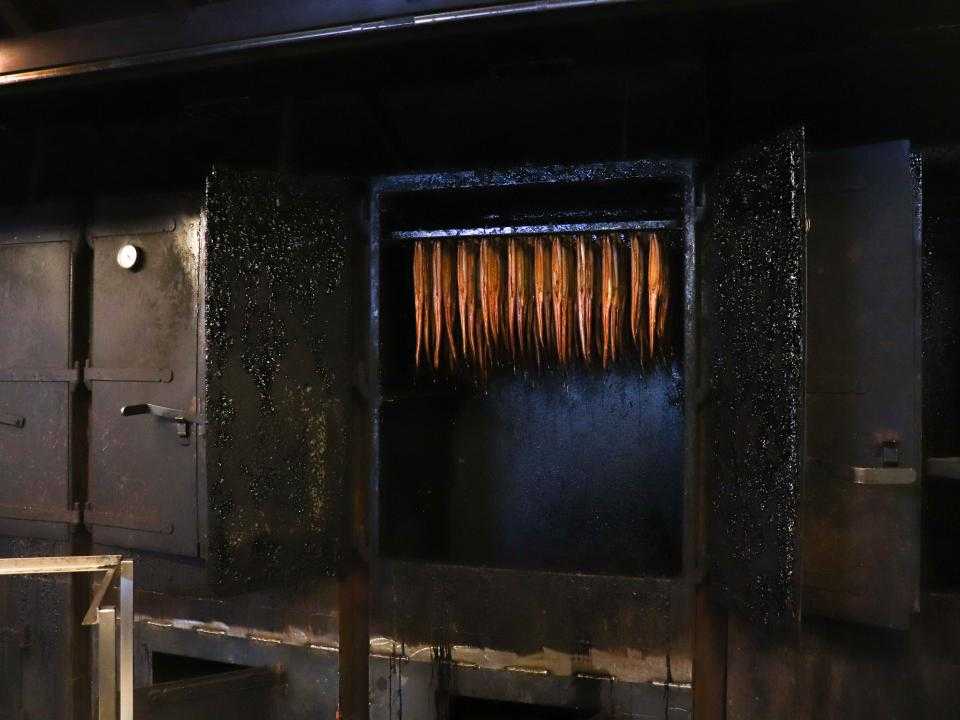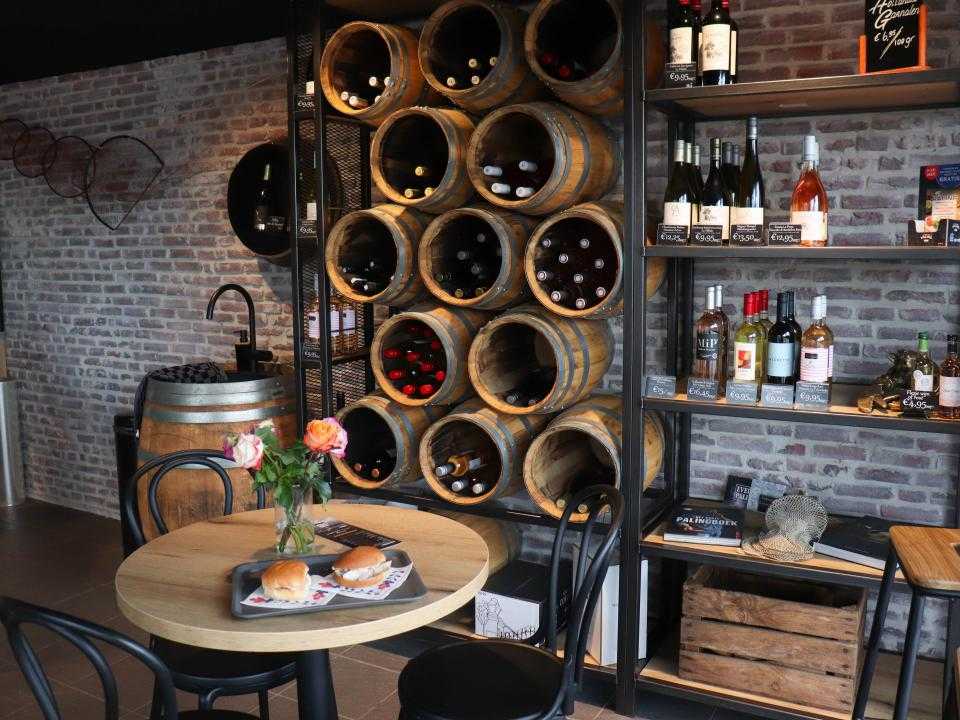 Love for the profession
Romy and Marco are a young couple with two children. Combining a family life with entrepreneurship can be challenging, but above all a lot of fun for them. The strong team of permanent employees can be trusted blindly when Romy and Marco are not present at this location. Looking to the future, they hope that they will pass on their love for the profession to their kids and that the company will remain in the family.
The door is open
At Eveleens Paling they turn a fresh product into an end product. You can think of oak-smoked mackerel, eel and salmon (hot and cold), but also home-made fish salads, shrimps and fish soups. The products are supplied to many local restaurants, fish shops and private individuals. The smokehouse and shop in Burgerveen are open every day except for two days (Christmas Day and New Year's Day). You are welcome even before opening time, because the smoker starts as early as 4 am. So do you fancy a cup of coffee? He is happy to open the door for you. Are you interested in a look behind the scenes? No problem either! The team shows it to you with love.
Eveleen's Eel
Eveleen's Eel
Leimuiderdijk 228a
2154MN Burgerveen
The Netherlands