Alexander Claus, owner of Papa's Beach House
Alexander Claus has worked for the Claus family business since 2013, a company that owns Papa's Beach House in the recreational area Haarlemmermeerse Bos. In 2018, when his father Leo retired, Alexander became responsible for Papa's Beach House, as well as the Element by Westin Hotel in Amsterdam. In addition, he is a board member of Event Park Amsterdam, counts meadow birds as a volunteer for Zuid Hollands Landschap, and prefers to spend his free time on or in the water. Read more about Alexander's passion for food and hospitality concepts in this interview!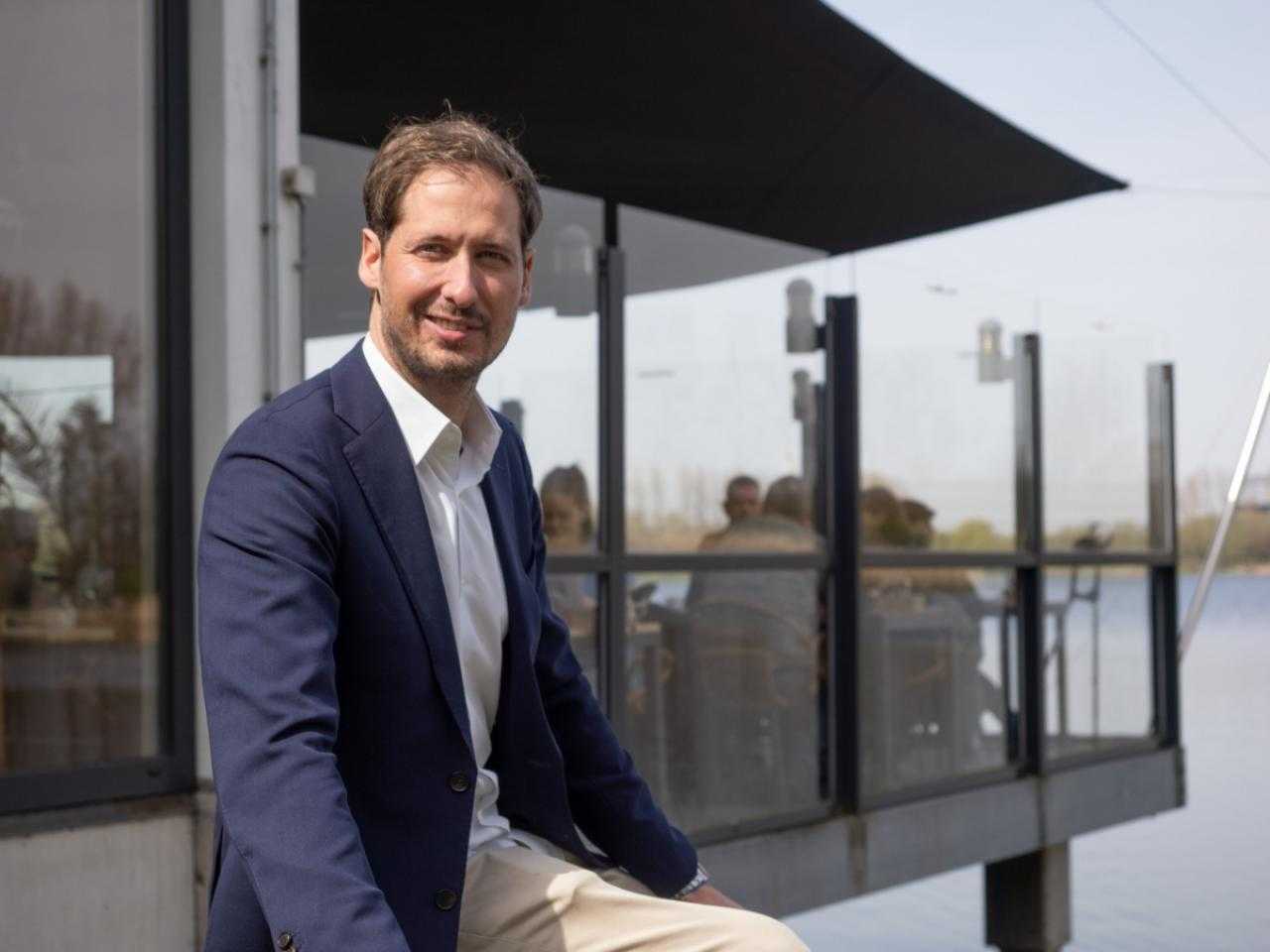 Alexander, what is your connection with Haarlemmermeer? 
I live just across the road from the Ringvaart canal, a stone's throw from Haarlemmermeer. But given my work, I often feel like a resident of the municipality of Haarlemmermeer.  
I have fond memories of Haarlemmermeerse Bos, especially as a child. In the forest, there used to be a surf and sailing school where I learned to sail. While my father worked at his office during the summer holidays, I spent hours playing in the lake, looking for frogs and fish. 
The potential for Haarlemmermeer in 2022 is enormous. It is a beautiful, strong economic community. There is still a lot of room for business and growth here. Considering the current state of mind in which corporate social responsibility is paramount, Haarlemmermeer can take great steps forward. It's a community for pioneering!
Everything we do is based on the idea that we want to be a place where people feel at home, where beautiful memories are made, and where family and friendship are celebrated.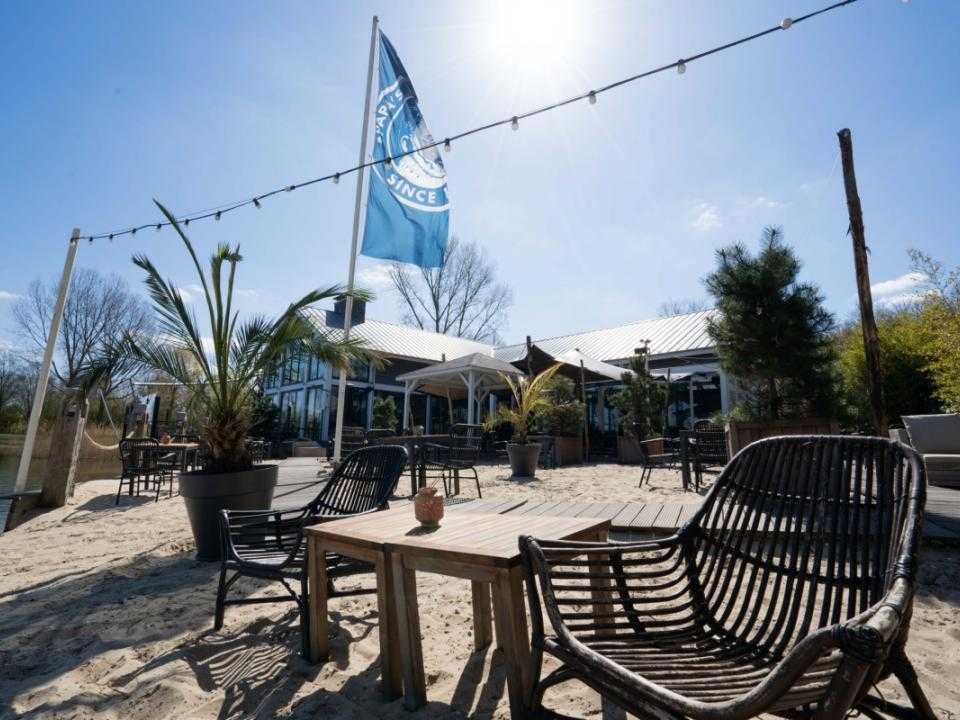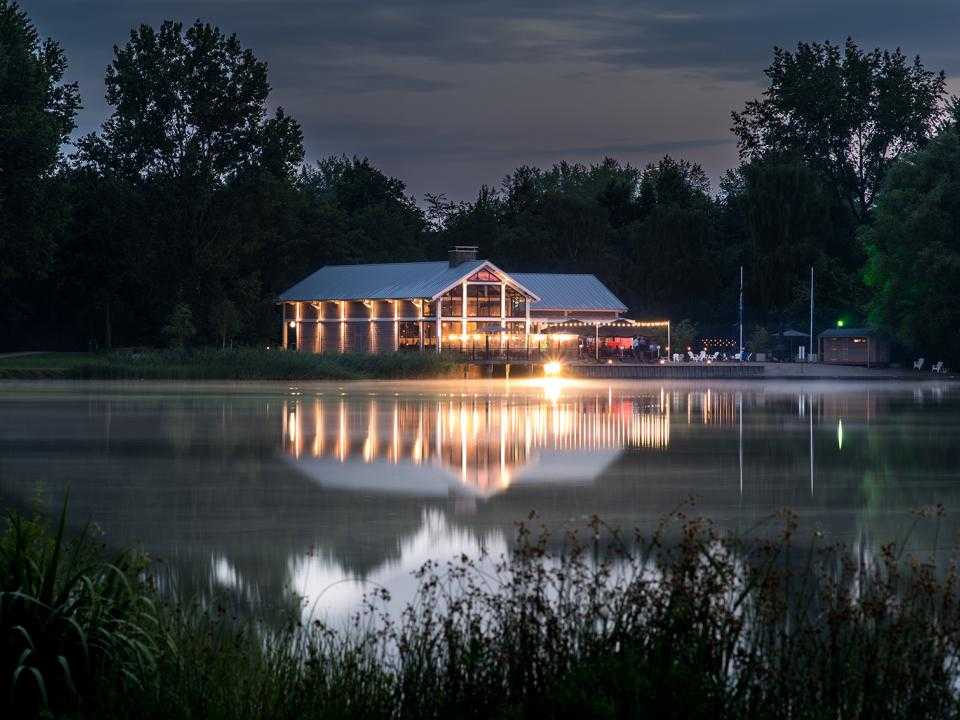 What's the history of your family business Claus? 
In the 1960s, my grandparents provided bed and breakfast service from their home in Noordwijk aan Zee. During those years, my grandfather was the sales manager at a match factory and my grandmother ran the bed & breakfast. Once they had saved up enough money in 1969, they got a chance to open up a bowling alley in Haarlem. A second branch was opened in Alkmaar 12 years later. 
The name of the companies then changed to "Claus Partyhouse". We still hear this name from time to time. In 1991 Claus opened its third and largest branch in Hoofddorp. Many successful years followed. Our indoor barbecues with DJs, entertainment and parties featuring famous Dutch people were well received. Since then we have grown even further, but still with the same philosophy: "bringing people together since 1969". 
 
Papa's Beach House is an iconic business in Haarlemmermeerse Bos. Can you tell me something about its origin? 
Papa's Beach House started in 1989 as an event location. Whenever the weather allowed it, we sold fries, snacks, and ice creams. We quickly noticed that it had much more potential. Exclusive parties often requested to rent the venue to host an event. For this reason, Papa's Beach House was completely rebuilt in 2013. 
The current building is, except for the foundation and floor, built entirely out of sustainable wood. We've used reusable and recycled materials as much as possible. As a result, we have grown from a snack bar to a restaurant for lunch and dinner. That wasn't easy in the beginning. The people who were used to the old version of Papa's Beach House often just wanted simple fries, instead of an extensive meal. Fortunately, those same people did eventually know where to find us when they wanted a nice lunch or dinner. 
 
Can you go straight into the water to go paddleboarding from Papa's Beach House? 
That's correct! Last year we entered into a partnership with SUP SUP CLUB for the rental of special paddleboards. An innovative SUP SUP CLUB GO station has been installed next to our restaurant. Here, users can access the paddleboards via an app. Last year it was a huge success. This year, without any restrictions due to corona, exciting activities will be planned to further grow this success. 
In addition to Haarlemmermeer residents, people from abroad come to Haarlemmermeerse Bos to relax, exercise, or hang out.
What are your future plans for Papa's Beach House? 
We are busy with a new Papa's Beach House location. But I can't say too much about that just yet! We will primarily focus on maintaining our quality in the coming period. That only works with the right people. A team of enthusiastic and passionate people is the most important part of our concept. We are lucky to have a great team that has stayed despite the Corona pandemic. The summer looks very promising to us! 
 
What is it that makes your company unique in Haarlemmermeer? 
The Haarlemmermeerse Bos has become more and more beautiful during the last ten years. In addition to Haarlemmermeer residents, people from abroad come here to relax, exercise or hang out. Papa's Beach House fits in perfectly with this environment. 
The name Papa's Beach House comes from the world-famous writer and explorer Ernest Hemingway, who was nicknamed "Papa". Papa's Beach House has now become a symbol for all bon vivants and adventurers. Our motto is "celebrating the good life". Everything we do is based on the idea that we want to be a place where people feel at home, where beautiful memories are made and where family and friendship are celebrated. Many weddings and special events are organized here. 
 
As an entrepreneur in Haarlemmermeer, what are you most proud of? 
I am proud to be part of a municipality as dynamic as Haarlemmermeer. Haarlemmermeer has a strong local feel, but is also highly international, thanks to Schiphol Airport, business tourism, and international companies that have set up shop here. Residents and businesses have a nice balance in this place. In addition, the Haarlemmermeer region has a nice diverse range of restaurants. There's a lot of space here, in the broadest sense of the word. 
I invite everyone to stop by Papa's Beach House for a snack or a drink. The views over the Haarlemmermeerse Bos are wonderful on the water!