Berry and Rian: passionate owners of music café The Shack
Berry and Rian are the proud owners of music café The Shack in Oude Meer. The place where music lovers really feel at home. For both, music is the common thread in their lives. Berry grew up in a music-rich environment and Rian was a DJ in the seventies. Their love for music shines through at The Shack. The music café has it all: good music, fantastic atmosphere and enthusiastic audience. The passion and hospitality of Berry and Rian complete the picture. We visited The Shack and talked to Berry and Rian about this cool location.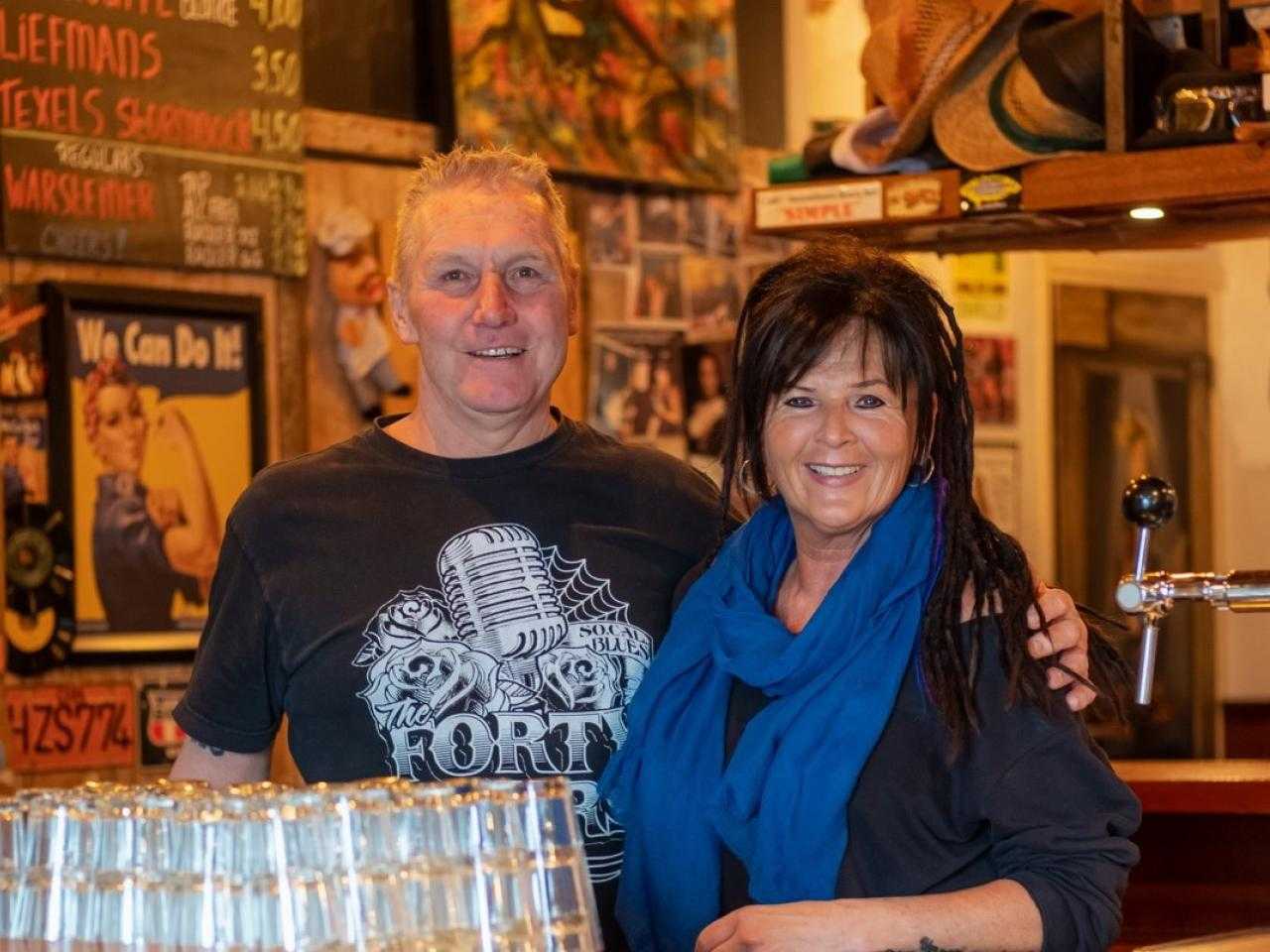 Berry and Rian, what is your link with Haarlemmermeer?
"The Shack is our link with Haarlemmermeer. We took over the building in 2011 and we are so comfortable here that we have never left the municipality. Before we started The Shack, we had Rockcafé Simple. What we liked the most back then were the evenings when bands played live music. This really made our hearts beat faster. That is why in 2006 we started organizing live music evenings in various places. When we were given the opportunity in 2011 to organize these evenings at a permanent location, we of course grabbed the opportunity with both hands. Now, 11,5 years later, we still do it with great pleasure."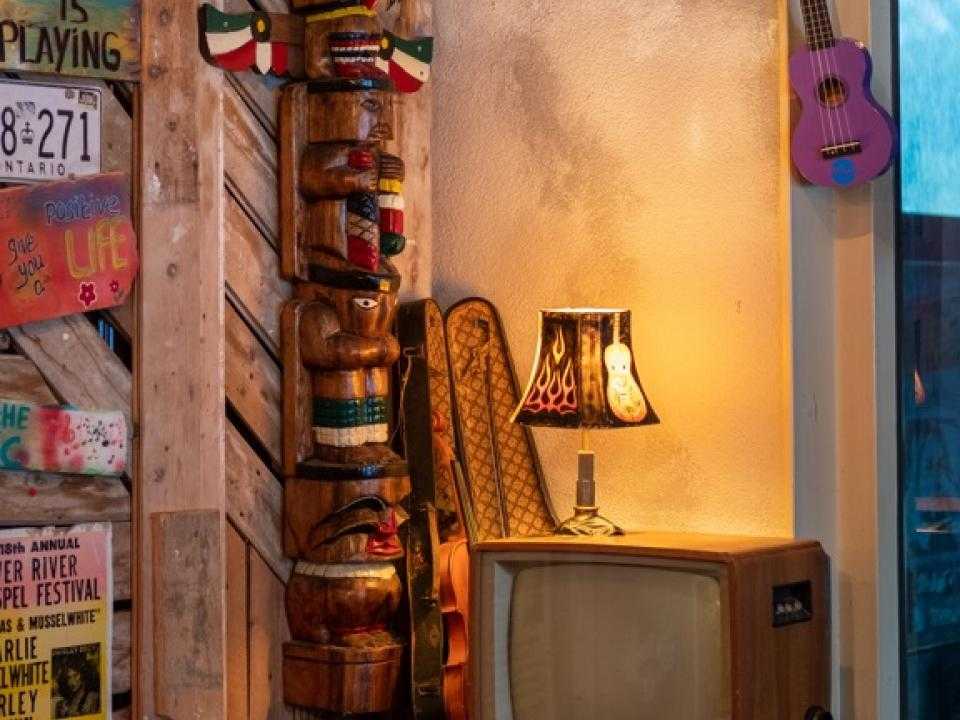 What makes The Shack unique?
"The concept of The Shack is unique, because we are only open when we have live music. We then have the coolest artists and bands on stage. Our music café attracts a very diverse audience that comes to Oude Meer from all over the world to listen to their favorite music. They enjoy the music and meet like-minded people, which makes them feel right at home. That brings a great atmosphere."
What do you want to bring to visitors?
"A place where they can really enjoy music. We try to show all kinds of music. From blues to rock and from pop to grunge. The biggest hits are interspersed with the bands' own music. We really enjoy the Undercover sessions During these sessions, Dutch musicians pay tribute to their idols, who are often seasoned, professional musicians from well-known bands who blow the roof off.
In addition to good music, a great atmosphere and our beautiful location, we offer our guests a truly personal experience. This is how we really try to bring humanity back to this harsh world. When you see that people often come back, come and have a chat with us and that an afternoon in The Shack really feels like coming home to them, then you know what you're doing it for."
Everyone is welcome with us, young and old, as long as you like music.
What are you proud of as entrepreneurs in Haarlemmermeer?
"We are very proud of what we do. With our unique concept we provide entertainment in the right way. Everyone is welcome with us, young and old, as long as you like music.
On our stage there are very good musicians who make music with passion, and they radiate that. Artists who regularly play in the Ziggo Dome also love to perform with us because of the hospitality and enthusiastic audience. Some great artists even say that they found our stage one of the most fun of their career."
What can the residents of Haarlemmermeer expect from The Shack in the future?
"We really want to continue like this, as long as we can. Music really brings people together. We get so much energy from our work and from the personal contact with our guests. We will continue to do our best to get cool bands on our stage and give people an unforgettable experience."
Curious about the artists who will soon be on stage at The Shack? Love them agenda then watch out!