Jaap Scholte, resident of Nieuw-Vennep & landscape photographer
Jaap Scholte lives in Nieuw-Vennep and shoots the most beautiful pictures in Haarlemmermeer. He works as a financial controller, but in his spare time, Jaap is a landscape photographer. He shares the best photos on his Instagram page. From the daffodil fields at Vijfhuizen to sunrise along the water on the Ringvaart: Jaap captures Haarlemmermeer's nature in a unique way. Read more about his passion for photography.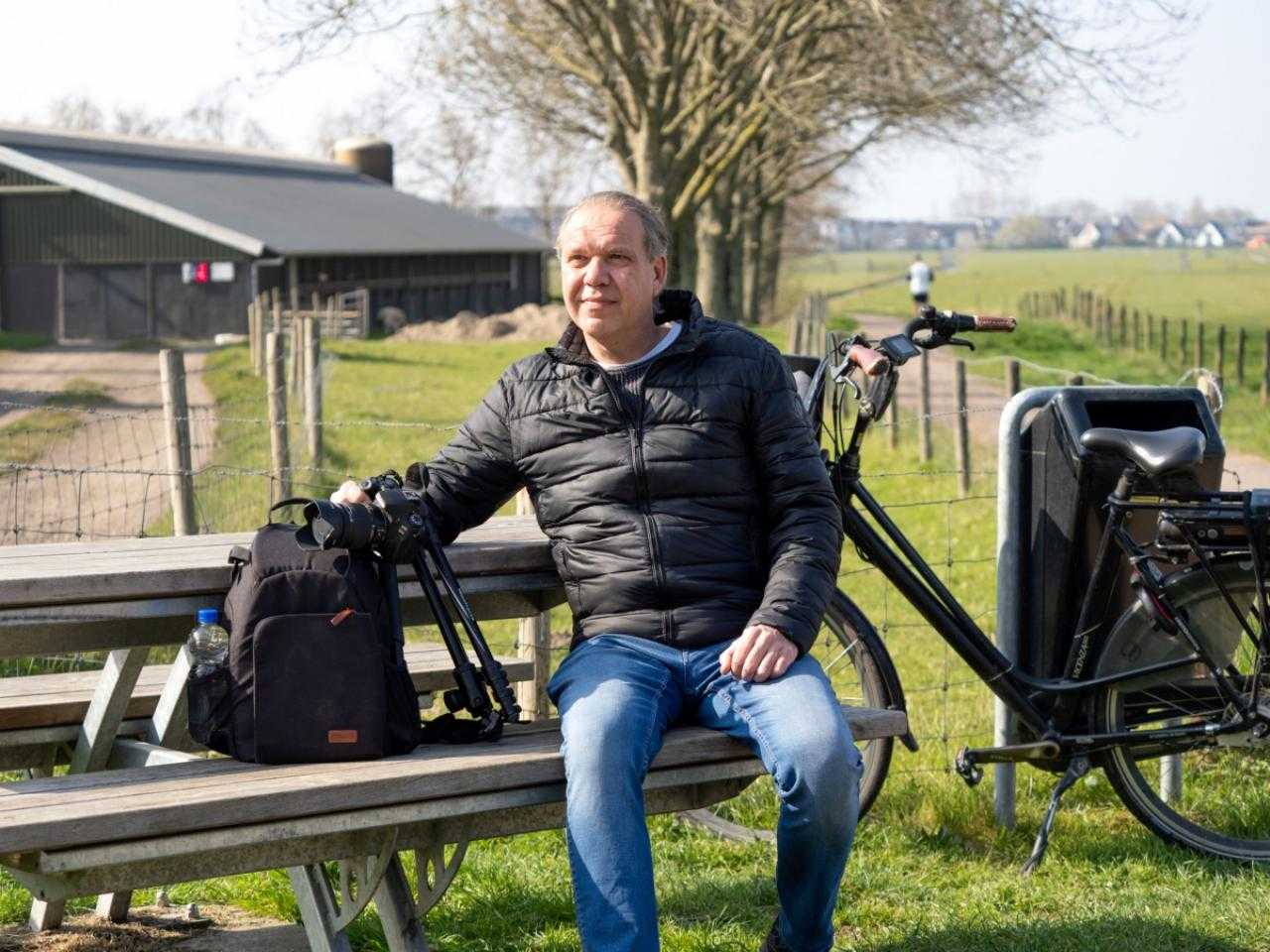 Jaap, what is your connection with Haarlemmermeer? 
I've been a resident of Haarlemmermeer for about 26 years. I have lived in Hillegom and Hoofddorp and have been living in Nieuw-Vennep for 22 years now. 
After I had surgery on my knee, I started working part-time. I began walking small distances through the area during my rehabilitation. Because of this, I started to discover different places in Haarlemmermeer. That's how I got started photographing landscapes. 
 
What are your favorite places for hiking and photography? 
I prefer to walk through the recreational area Spaarnwoude. The area along the Spaarndammerdijk is the best – there is so much beauty to see here! I also like to walk in the Haarlemmermeerse Bos. Groene Weelde is also a beautiful walking area. Ringvaartdijk in the south of Haarlemmermeer is beautiful as a cycling area, near Buitenkaag. Unfortunately, my knee no longer works 100% due to the accident, so I now cycle less.
I prefer to walk through Spaarnwoude. The environment along the Spaarndammerdijk is the best, there is so much beauty to see here.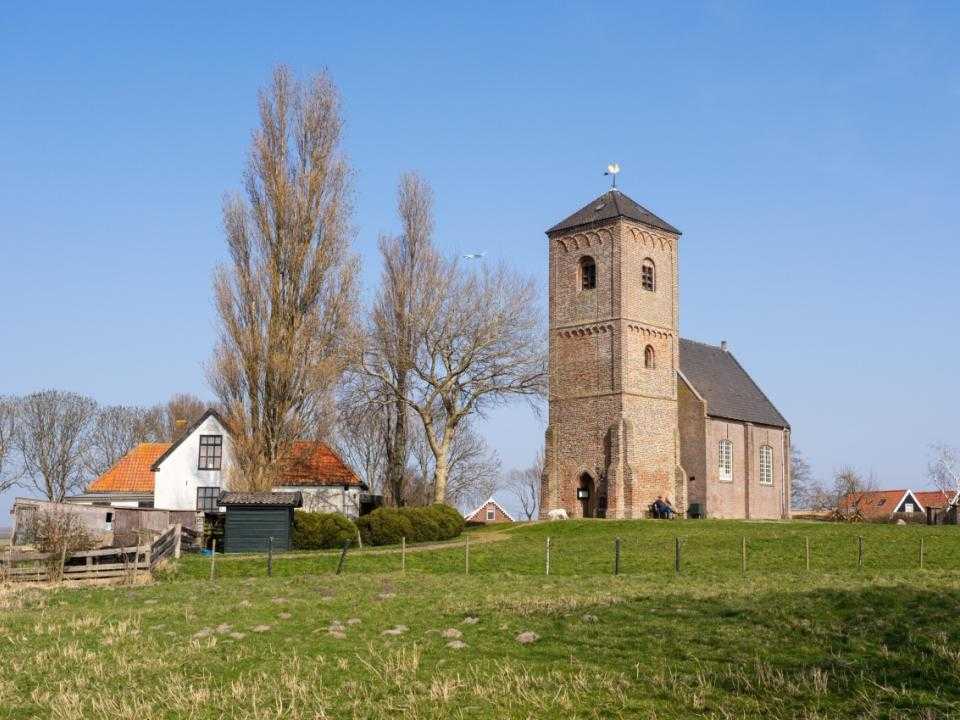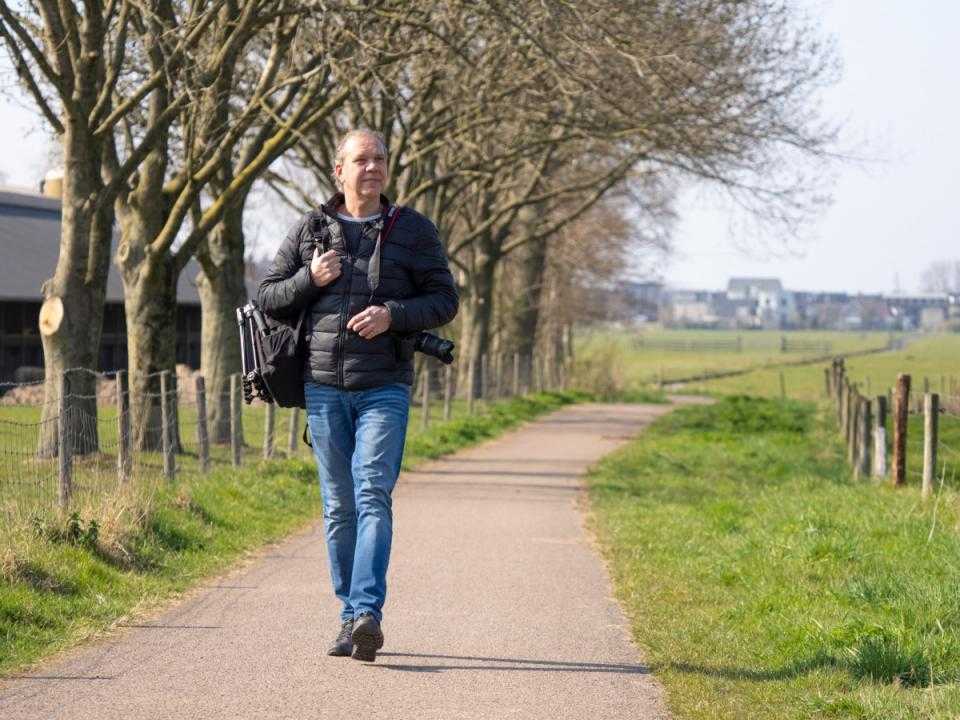 What is your favorite time to take photos? 
I prefer to shoot during sunrise and sunset. Then the light is at its best. During the day you often have very hard light in the Netherlands, which makes it inconvenient to photograph. During stormy and cloudy weather it is still possible, but sunrise works best for me. 
 
How did you get started with photography? 
I've only been doing photography for three years. In the beginning, I followed a lot of tutorials on YouTube to learn the technique. Additionally, I keep in touch with photographers abroad, such as English photographers. That way I can get tips from people who know a lot about it. 
For my photography I use an SLR camera with different lenses. Sometimes I just use my mobile phone, an iPhone 13 pro max. Landscape photography and cities are my expertise. I actually photograph everything I like and all the details that I come across during my walks. 
I would recommend beginning photographers to just start taking pictures with their phone.
Do you have any tips for beginning photographers? 
I would recommend novice photographers to just start taking pictures with their phone. You don't have to buy an expensive camera right away. I also advise everyone to watch YouTube tutorials in order to learn all the basics as quickly as possible.   
With a good mobile phone, you can take excellent photos. The most important thing is the composition, so pay close attention to the front, center, and background. I also take beautiful photos with my iPhone. It's only when I enlarge and print them that I do see some difference in sharpness. 
 
As a resident of Haarlemmermeer, what are you most proud of? 
I'm proud to live in Haarlemmermeer. You are close to everything here: Amsterdam, Leiden Haarlem, you name it. You are very centrally located here, and the roads are good. 
I invite anyone who is curious about my photography to take a look at my instagram page. Who knows, you might be inspired to get started yourself during a walk through the beautiful surroundings of Haarlemmermeer!