Marjolein Steffens: New Vennep alderman with a passion for greenery
Marjolein Steffens – van de Water has been alderman in Haarlemmermeer for many years. Her portfolio includes the physical living environment. We spoke to her about her motivation, favorite places and tips. Are you reading along?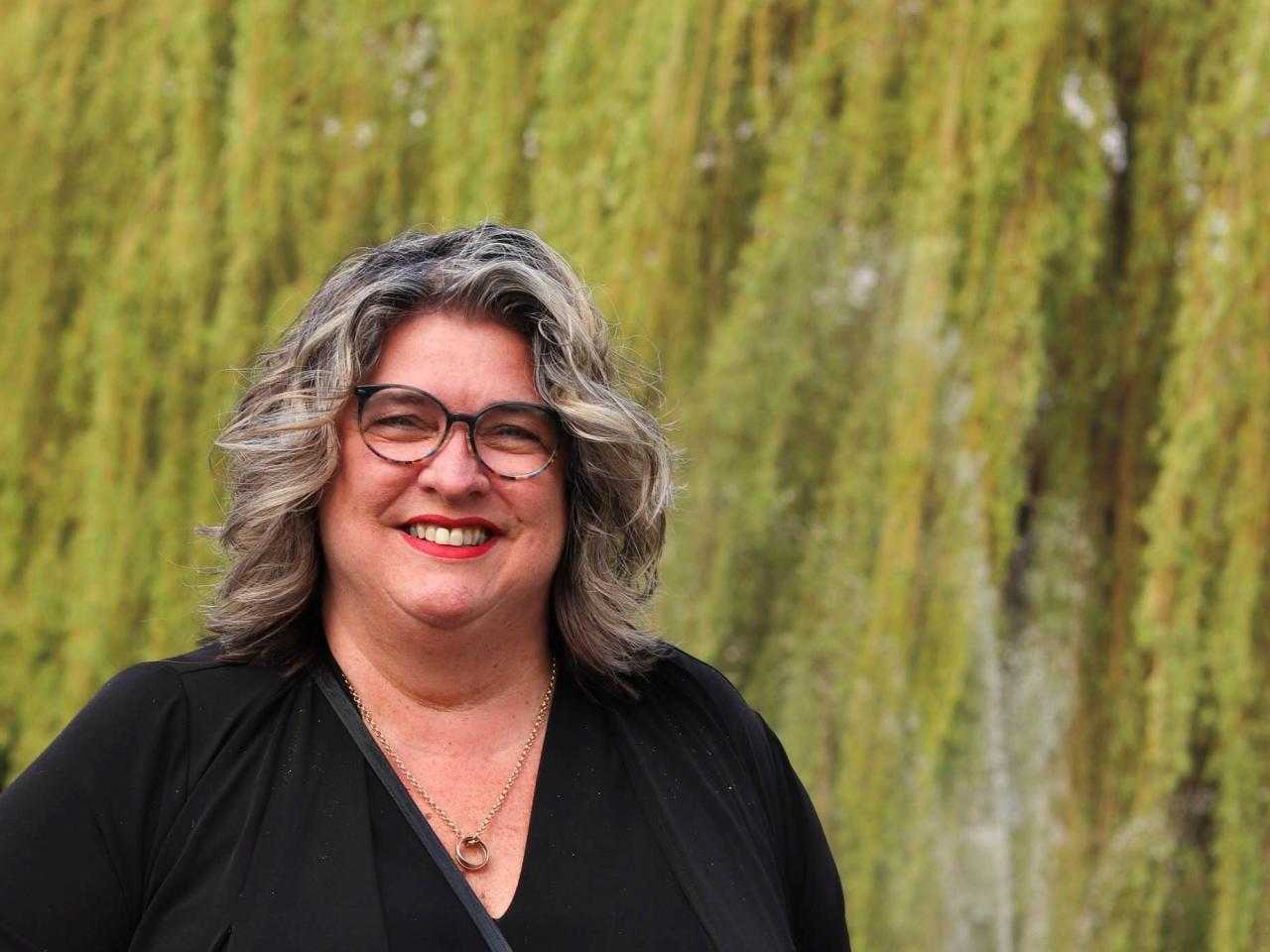 "I actually rolled into politics through my children's school. I started there in the MR and from that role I was allowed to speak to the city council about the possible relocation of the school. As a result, I was approached by the then group chairman of HAP if I wanted to be on the list. I did that after some dubbing. And then in '98 I got into the city council through preferential votes. I am now in my fourth term as alderman."
"My portfolio includes the physical living environment, such as the maintenance of greenery in the neighborhoods and villages. We have certainly noticed in recent years how important it is to have greenery in the vicinity of your home for walking and recreation. I also think that's the beauty of Haarlemmermeer; almost everywhere you are, you have peace and space around you."
How do you like living in Haarlemmermeer?
When I came to live in Nieuw-Vennep in '93, this was a real village. Despite the fact that Nieuw-Vennep has grown considerably, I still experience that village feeling. And that's what I like about the many centers in Haarlemmermeer. The diversity of large and small villages with their own character makes this a unique municipality. I'm committed to keeping that feeling of the cores. Residents also feel not only Haarlemmermeerder, but rather Zwanenburger, Lisserbroeker or Abbenesser. That is why I try to be really close to the residents in my position. I want to know what is going on in the cores."
What are your favorite places in Haarlemmermeer?
Recreation is often seen as something big. I am also very happy with the Toolenburgerplas and the Haarlemmermeerse Bos. But it is precisely the small recreational areas close to home that offer a lot of peace and quiet. I think the Van Haeringenplantsoen in Nieuw-Vennep is fantastic, especially because of its emotional value. That's where my kids took their first steps. I also walk a lot in the walking forest behind the petting zoo in Nieuw-Vennep. I often came there with my children and now with my grandson. This piece of greenery is currently being completely renovated, so that tomorrow's generation can also make memories there. And also what is to come, such as Park 21. That is a good example of a collaboration between resident, entrepreneur and municipality to increase the quality of life."
Which hotspots and events should residents and visitors not miss?
"The Cruquius Museum is of course very special. And with children, the Historical Museum is highly recommended! I also find the smaller places unique, such as Landgoed Kleine Vennep. Events take place there, but this location also has an important social function. For example, the Make a Child Happy foundation organizes beautiful memories with children there. In terms of festivals, I once brought in Mysteryland as alderman for Youth. I think it's really cool that the festival has grown into such a gigantic event. I don't go there all day now myself, but the end with the fireworks is really fantastic!"
Do you ever go to a restaurant?
"Certainly! I like to try things out, but in the meantime I have a few favorites. Like Lowietje on the Kaag. Very atmospheric, beautiful on the water and you can eat deliciously. In Nieuw-Vennep I like to have lunch at Massada. And I regularly visit the Venneper Lodge with my daughter and grandchildren. We can sit there and our grandson can play nicely. So I really look for the cozy and homely places. I hope that the old Floriade Pavilion will once again become the special place it always was. Few things can beat the splashing water from the roof at this unique location in the beautiful forest!"