Buitenkaag: picturesque village on the Kagerplassen
In the southernmost tip of the Haarlemmermeerpolder, on the Kagerplassen, you will find the village of Buitenkaag. This small village has only around 480 inhabitants (2021). The village was first called Leeghwaterbuurt, named after the Leeghwater pumping station – a special national monument – ​​and only got its current name in the 60s. Read more about this picturesque village in Haarlemmermeer here.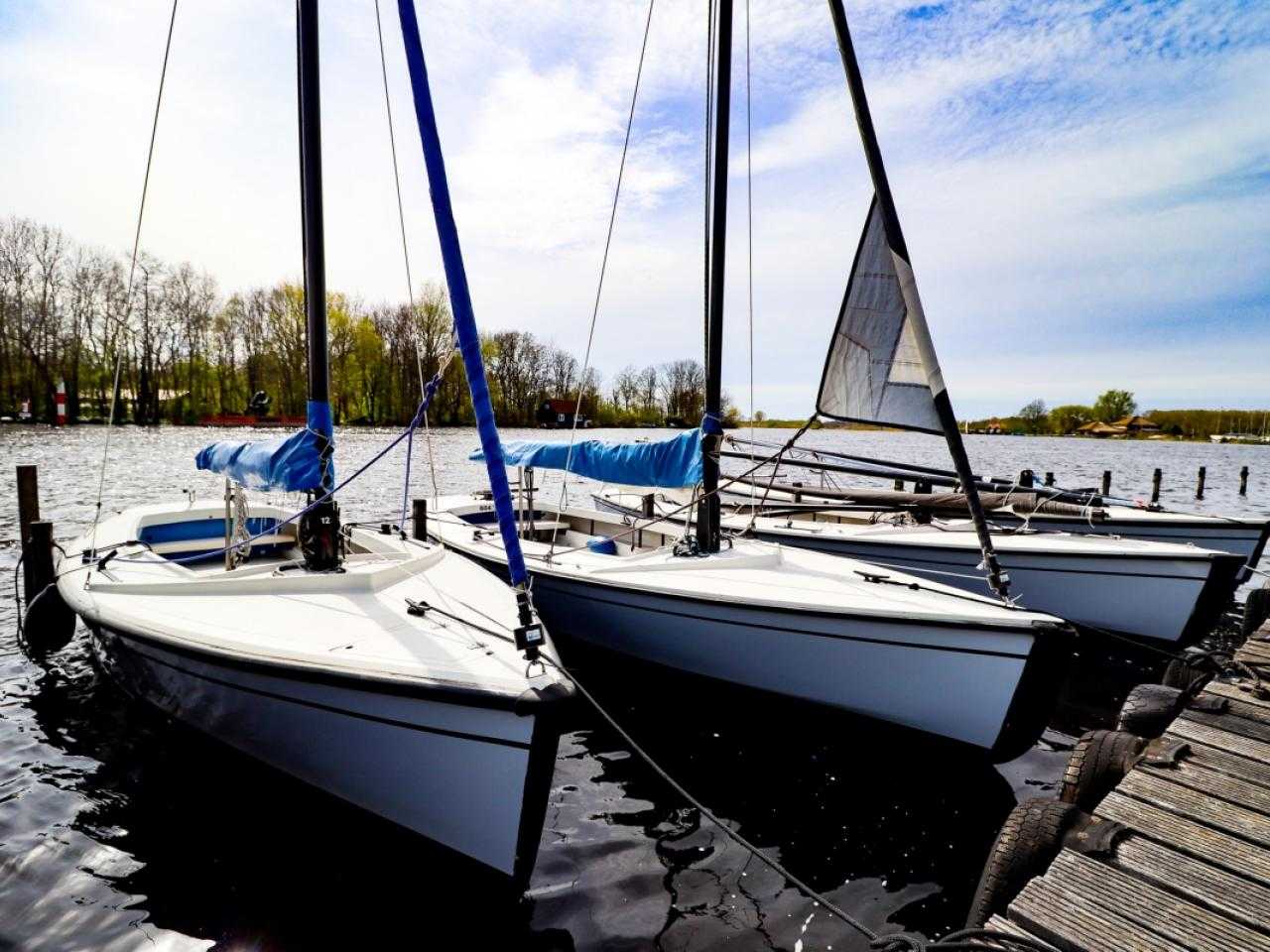 Ferry as the only connection to Kaag
In the municipality of Haarlemmermeer, every place of residence has its own iconic building by which you can recognize the place. You can recognize the village of Buitenkaag by the ferry. This bicycle ferry takes you from the village of Kaag to Oud Ade. Ideal for when you want to explore the beautiful surroundings of Buitenkaag by bike or enjoy a nice meal in a restaurant in Buitenkaag. Ferry Kaag is the only connection between Kaag and the surrounding area.

Picturesque village on the Kagerplassen
The picturesque village is the perfect location to stay for a few days. During the summer months, Buitenkaag is a popular destination for tourists. Here you can enjoy the view of the Kagerplassen, sail around in a boat or walk through the beautiful surroundings.
Another point of interest is the Sint Joannes Evangelist church complex. This church building was built in 1930 in the special style of the Amsterdam School. There are also several restaurants in Buitenkaag, such as Matt's Brasserie en Lowietje on the Kaag, where you can enjoy a snack and drink with a view over the water.

De Leeghwater pumping station
An iconic place in Buitenkaag is Gemaal de Leeghwater. This steam pumping station was used as a test steam pumping station for draining the Haarlemmermeer. After this, the pumping stations in Lijnden and Cruquius were also built, which eventually drained the Haarlemmermeer.
So there is plenty to discover in the beautiful village of Buitenkaag. Come by for a relaxing day at the Kagerplassen or discover the special history of the Gemaal de Leeghwater. In the spring and summer months it is wonderful to stay here!