Lisserbroek: cozy village with marinas and orchards
Between Lisse and Nieuw-Vennep you will find the village of Lisserbroek. This village has about 3435 inhabitants (2021) and is named after "het broeck van Lisse", which means "the swamp of Lisse". Lisserbroek is located on the edge of the Haarlemmermeer, in a place that has never been completely under water. This created a swampy area where the current village was founded after the reclamation. You can find a statue of a peat worker and the old small houses along the Ringvaart, as a reminder of this special history.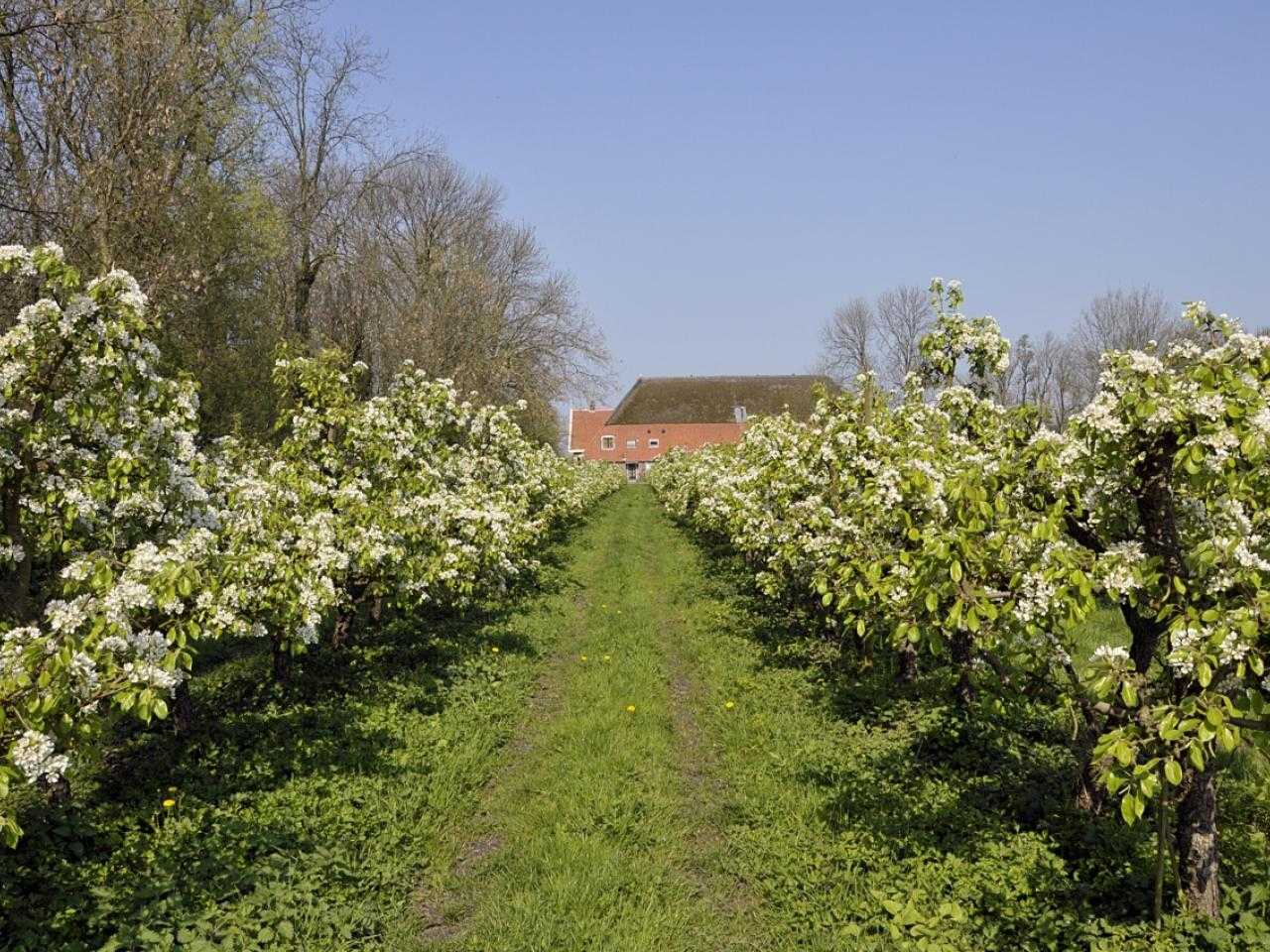 Estate de Olmenhorst Lisserbroek
In the municipality of Haarlemmermeer, every place of residence has its own iconic building by which you can recognize the place. You can recognize Lisserbroek by an apple. This symbolizes the fruit of Landgoed de Olmenhorst. The tastiest apples and pears grow on this orchard, grown with love and attention according to organic principles.
The romantic estate consists of no less than 30 hectares of apple and pear orchards. You will also find a cheese dairy, goat farm, various shops and workshops where cooking workshops can be followed for young and old. Good to know: you can also rent Landgoed de Olmenhorst for a party, such as an anniversary or wedding!

Restaurants in Lisserbroek
Are you looking for a nice restaurant in Lisserbroek? Then you're there The Old Dykhuys at the right place. You will find this restaurant on the Ringvaart and you can have lunch or dinner here in a beautiful setting. Het Oude Dykhuys is a classic and attractive restaurant with a warm atmosphere where the talented chef Alfred van Dijk serves contemporary dishes.
Another recommendation is restaurant Brave Hendrik, located on the Lisserdijk. On the menu you will find classic French cuisine with a Spanish twist. You can also enjoy tapas on the sunny terrace or at the bar in this cozy restaurant.

What to do in Lisserbroek
There is plenty to do in Lisserbroek. For example, you can skate and rollerblade at the Ice rink Lisserbroek. There are several competitions that you can participate in. There are also several marinas near Lisserbroek, such as Marina van der Meer on the ring canal. From here you can easily reach the Kagerplassen, a vast body of water where there is also a section where hard sailing is allowed and where you can even water ski.
Would you like to stay a little longer? Then you can spend the night at a campsite near Lisserbroek, for example at camping Het Engeltje or The Garden of Eden, a little further in Warmond. That way you can enjoy the beautiful surroundings of beautiful Lisserbroek even more.