Weteringbrug: picturesque village in the south of Haarlemmermeer
The village of Weteringbrug is one of the southernmost villages of Haarlemmermeer. The village used to be called Weteringbuurt. This small village has about 375 inhabitants (2021) and is connected to the village of Oude Wetering by the bridge of the same name. The village is located between Leimuiderbrug, Leimuiden and the hamlet of Vredeburg. The small village consists of only a few dike houses, an aqueduct and the old swing bridge 'Nieuwe Wetering'.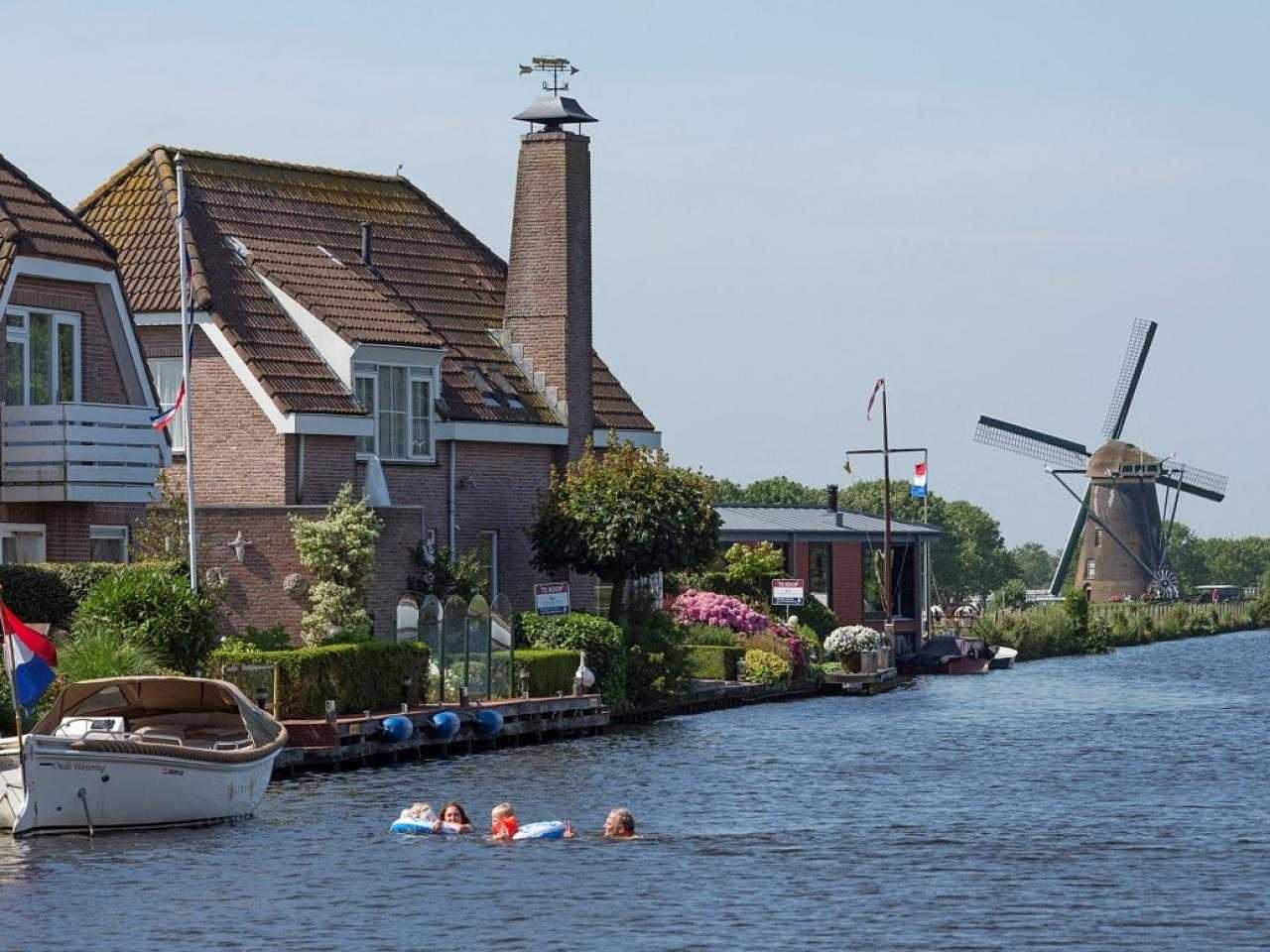 Fire beacon of Weteringbrug
In the municipality of Haarlemmermeer, every place of residence has its own iconic building by which you can recognize the place. You can recognize Weteringbrug by the Vuurbaak. This work of art, located on the roundabout of Weteringbrug on the Weteringweg-Lisserweg, is a design by René Knip and word artist K. Schippers. On the concrete ring you can read different 4-letter words such as high, cloud, neck, wide, once, more, fire and flame, which form their own poem.
The use of a real fire beacon dates back to the time when Weteringbrug, before the reclamation of the polder in the 19th century, lay on the banks of the Haarlemmermeer. Today no ships pass here anymore, but there is a traffic roundabout. In this way, the modern artwork gives the passage route something poetic with references to travel, the vast surroundings and the history of the landscape.

Restaurants in Weteringbrug
In Weteringbrug you will find the cozy village café Café IJs De Jong with a view over the water. Bands from the area regularly perform here, which makes for a pleasant evening. If you want to eat out, you have to look a little further than Weteringbrug. For example at a restaurant Between Kaag & Braassem in Nieuwe Wetering, or at Inn the Old Stable in Leimuiden, where you can dine on a real farm.
Be sure to visit Weteringbrug to discover the beautiful nature in the area, in this small but cozy village in Haarlemmermeer.
Do you feel like making a nice boat trip? The Rhineland sailing route takes you along a ..
Oude Haagseweg in Sloten, near Marina de Boekanier