The Florian: Design hotel in Hoofddorp near Schiphol Airport
The Florian is creative, dynamic, diverse, accessible, and above all: for everyone!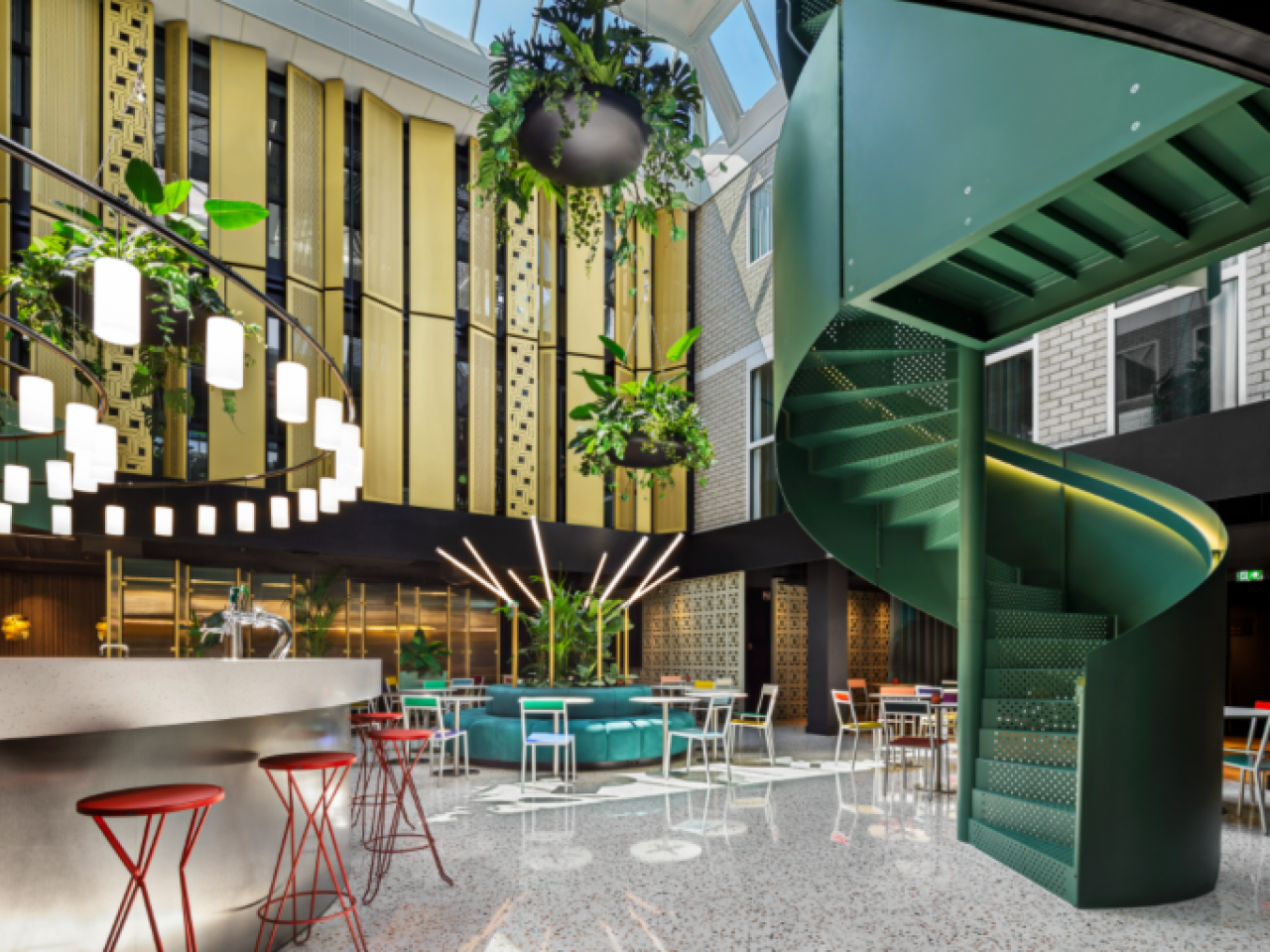 This design hotel at Schiphol is available to you as a guest 24/7! Come and enjoy a wonderful night at Haarlemmermeer's lifestyle hotel. You have also come to the right place for lunch, a flexible workplace, personal training in the gym or group lessons, a meeting room, dinner, or a drink at The Florian's beautiful bar. 
 
Dutch Design hotel near Schiphol 
The Florian is exclusively aimed at travelers. The Florian is a fully-fledged Dutch Design hotel with a lot of attention to lifestyle. Timeless Dutch design classics by Dutch designers like Gerrit Rietveld, Hendrik Willem Gispen, and Mart Visser have been chosen for the design of the hotel. Comfortable, colorful, and functional. 
 
Facilities in lifestyle hotel Florian 
The Florian has suitable facilities for every moment of the day! For example, a bustling central atrium with lots of sunlight. There are also flexible workplaces, offices, and sports facilities. There are cozy seating areas in the bar and lounge where you can enjoy the evening. This lounge is also suitable for informal meetings or for relaxation. From the atrium, there is a view of the open kitchen. Under the guidance of chef Tom, the most beautiful dishes are prepared here with fresh and local products. At restaurant Dine with Florian, cooking is done according to the Dutch cuisine principles with extra attention to vegetables and sustainability.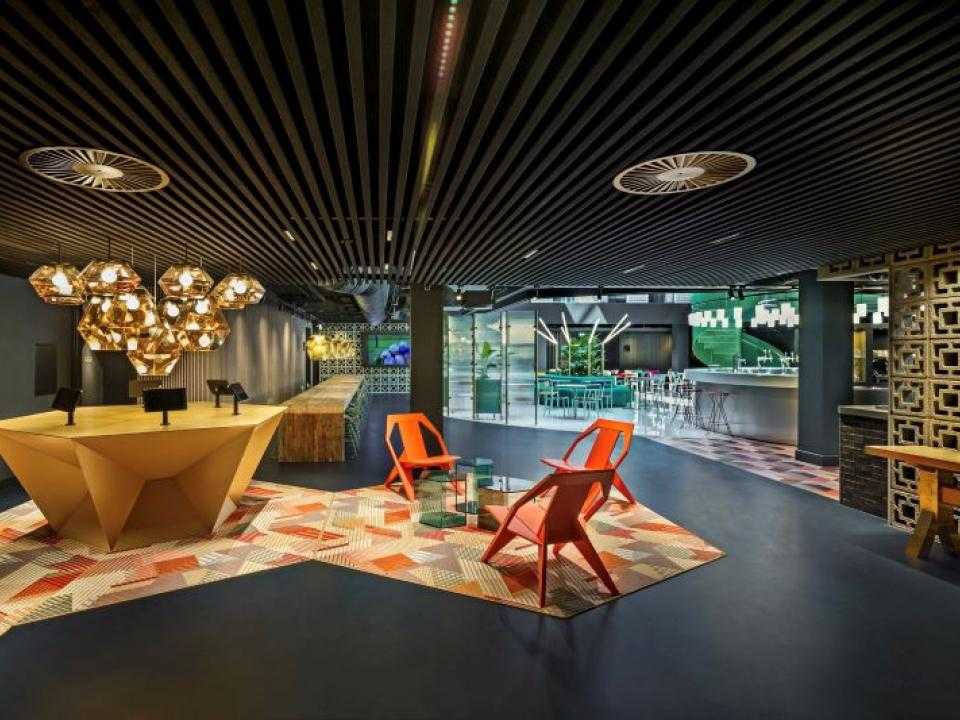 Getting to and from the hotel 
The Florian is a centrally located hotel. There is a bus stop within one minute's walking distance where buses run 24/7 to Schiphol Airport. You are there in just 6 minutes. You can be in the heart of Amsterdam in 30 minutes. In addition to the buses, you can also reach Hoofddorp station or the A4 or A9 motorway within a short time. 
Contact
The Florian
Kruisweg 609
2132 NA Hoofddorp
Netherlands