Hilton Amsterdam Airport: Unique hotel at Schiphol
Are you looking for a unique hotel at Schiphol Airport? Hilton Amsterdam Airport is only a seven-minute walk from the airport!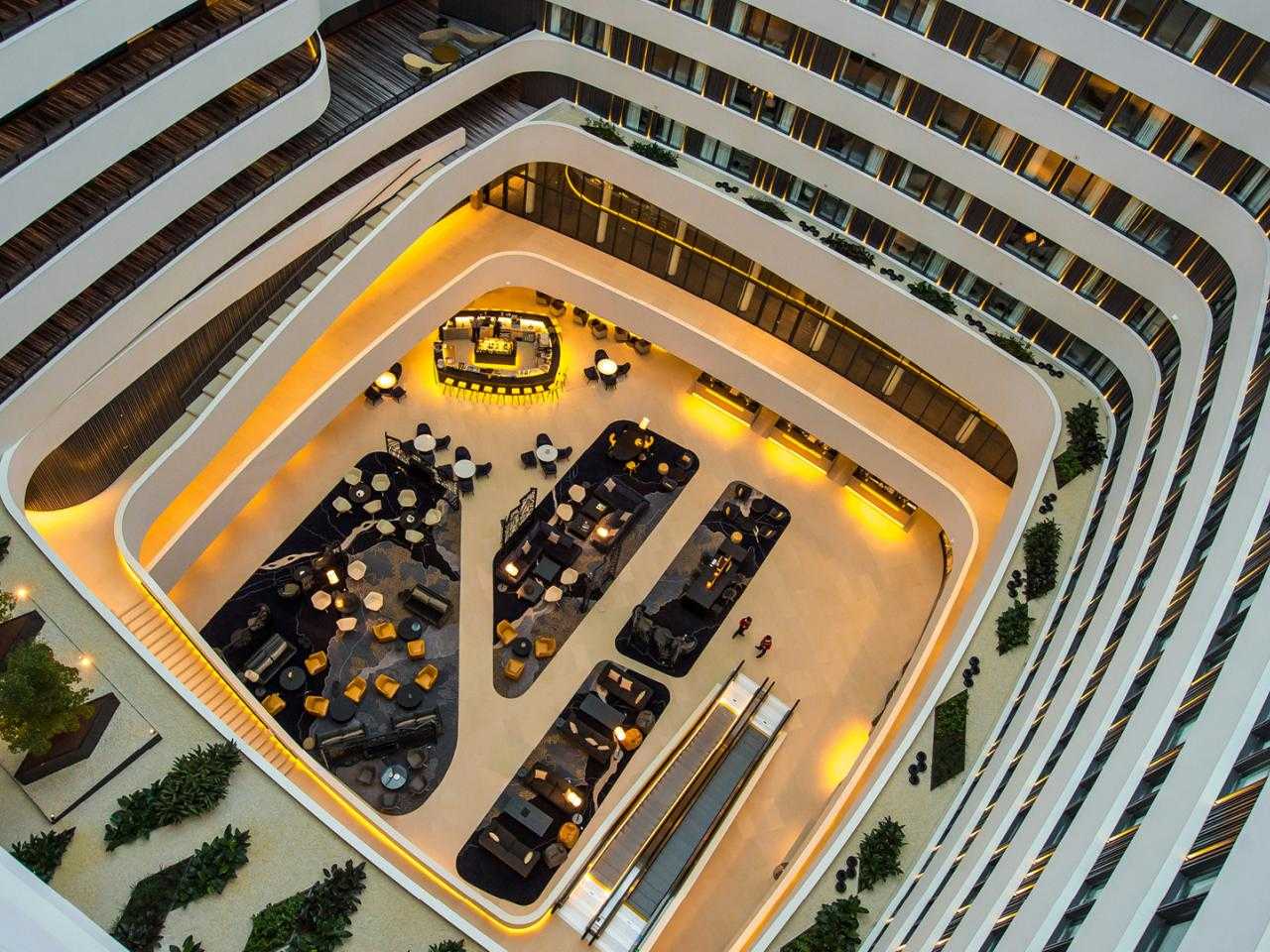 When you arrive at Schiphol, the endless geometric facade of the Hilton Hotel is one of the first things you see. This modern 5-star hotel has great amenities, including a modern restaurant and a stylish lobby. Hilton Amsterdam Airport is unlike any other airport hotel! At Hilton, you can completely relax while you travel. 
 
Food and drink Hilton Amsterdam Airport 
Guests of the Hilton Hotel can dine on many world cuisines at the Bowery Restaurant. There is also no shortage of Dutch products: local farmers ensure that every guest experiences the Dutch culture with their fresh products. In the evening, treat yourself to a delicious snack and drink in Axis Lobby & Cocktail Bar. During the day, the island bar functions as an exuberant café and a lively lounge with delicious cocktails in the evenings.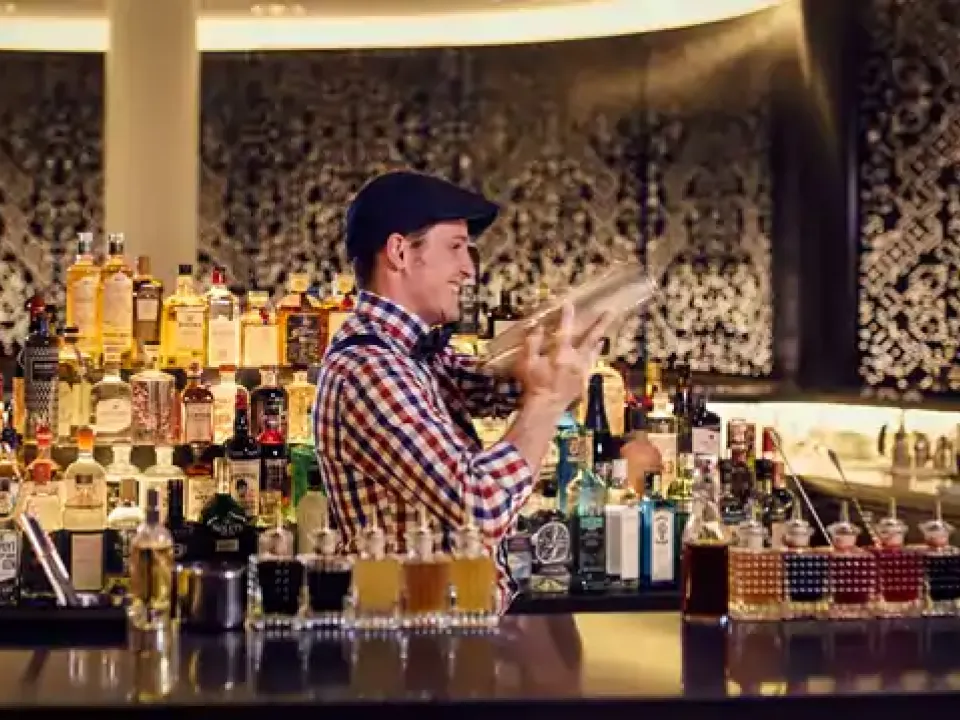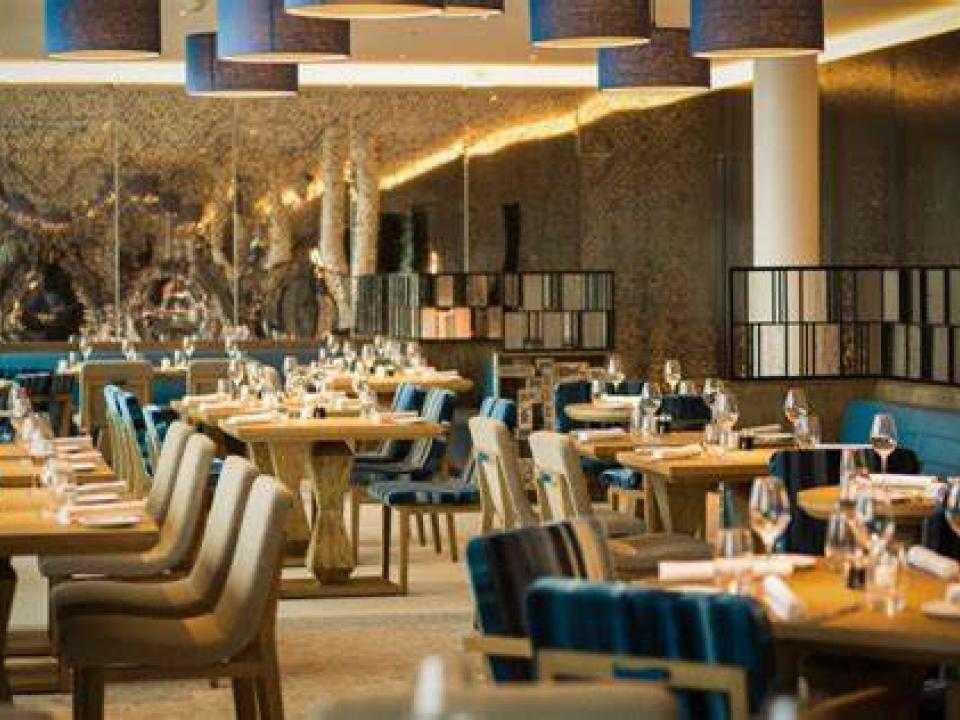 Meetings and events at Hilton Schiphol 
Hilton Amsterdam Airport Schiphol hotel is perfect for meetings, conferences, and other business events. The hotel even has the largest meeting and conference room at Schiphol Airport! Here you can organize an event for about 640 guests. And you don't have to do that yourself – the Hilton event team is happy to help you. The hotel has 27 flexible meeting rooms and six boardrooms. As the hotel is located at the airport, it is the perfect location for international meetings. 
 
Rooms at Hilton Schiphol 
This Hilton hotel has many different types of rooms. Do you prefer a view of the atrium or a view of the airport? Families have also been thought of. Especially for families, there are rooms that are connected with a door, so you can easily visit each other or keep the door open to create a living room atmosphere. Would you rather sleep in one big room with the whole family? That is also possible! 
This hotel is perfect for relaxing before departure or for large international meetings. Because of its unique architecture, Hilton Amsterdam Airport Schiphol is different from any other airport hotel! 
Contact
Hilton Amsterdam Airport
Schiphol Boulevard 701
1118 BN Schiphol
Netherlands