Hyatt Place Amsterdam Airport: Hotel in Hoofddorp
With 330 rooms, this hotel near Schiphol is equipped with every convenience and comfort.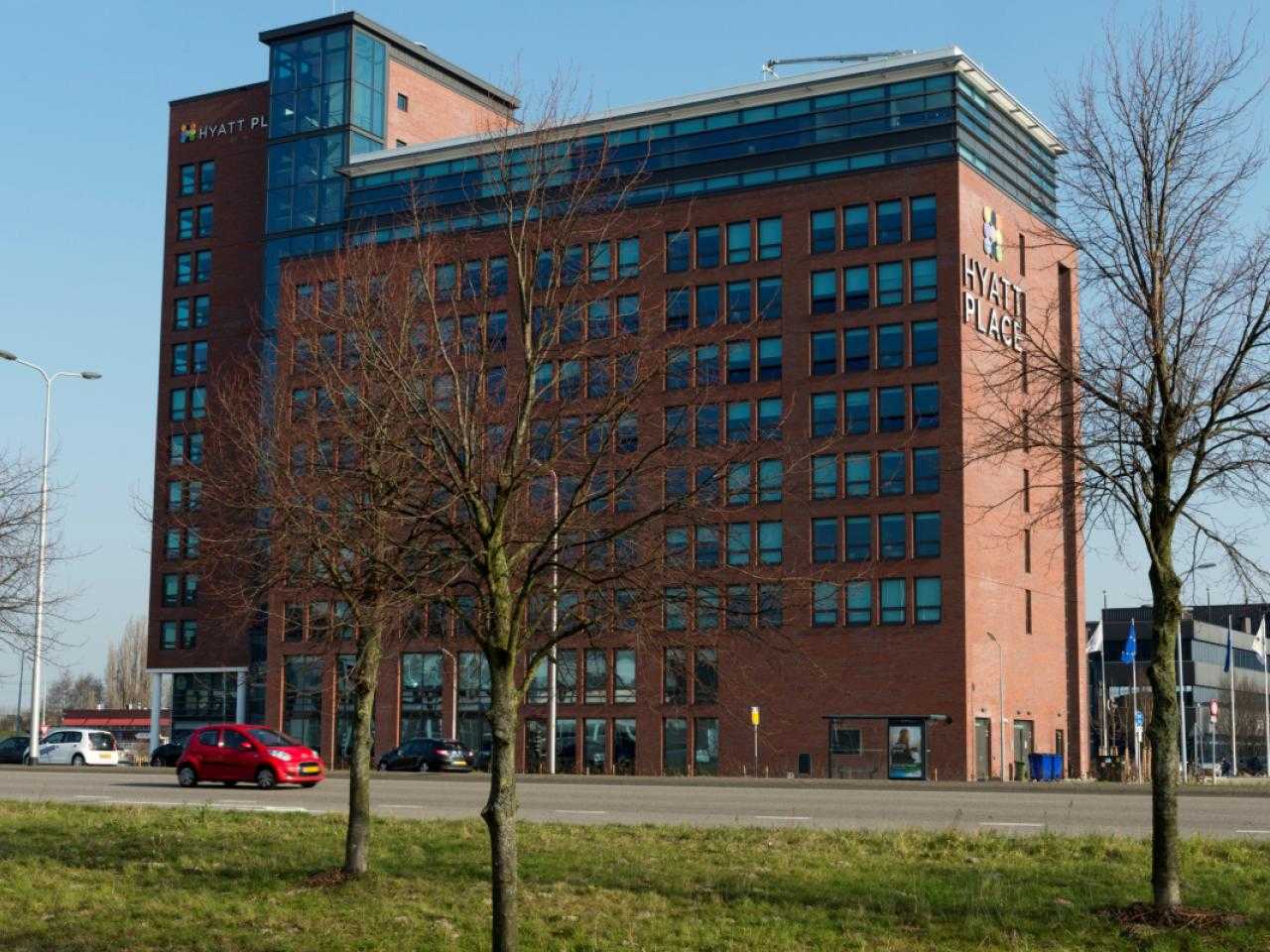 Your stay at this hotel in Hoofddorp will be unforgettable. In addition to having a 24-hour staff, the hotel offers a variety of food and beverage options. You can also organize an event at the hotel. Hyatt Place Amsterdam Airport is a perfect hotel for a comfortable weekend away! 
 
A pleasant stay at Hyatt Hoofddorp 
During your stay at the Hotel Hyatt Place Amsterdam Airport, you will experience a unique Amsterdam experience. The enthusiastic staff will do anything to make your stay at Hyatt Place Amsterdam Airport even more pleasant. The hotel offers free wifi and a very extensive breakfast. With the free airport shuttle, you can easily get to and from Schiphol Airport. You can work out in a modern and spacious fitness room, which is open 24/7. The 24/7 Coffee to Cocktail Bar is open for a drink. Do you want to explore the area? Get on your bike and enjoy the local hotspots like a real Dutchman!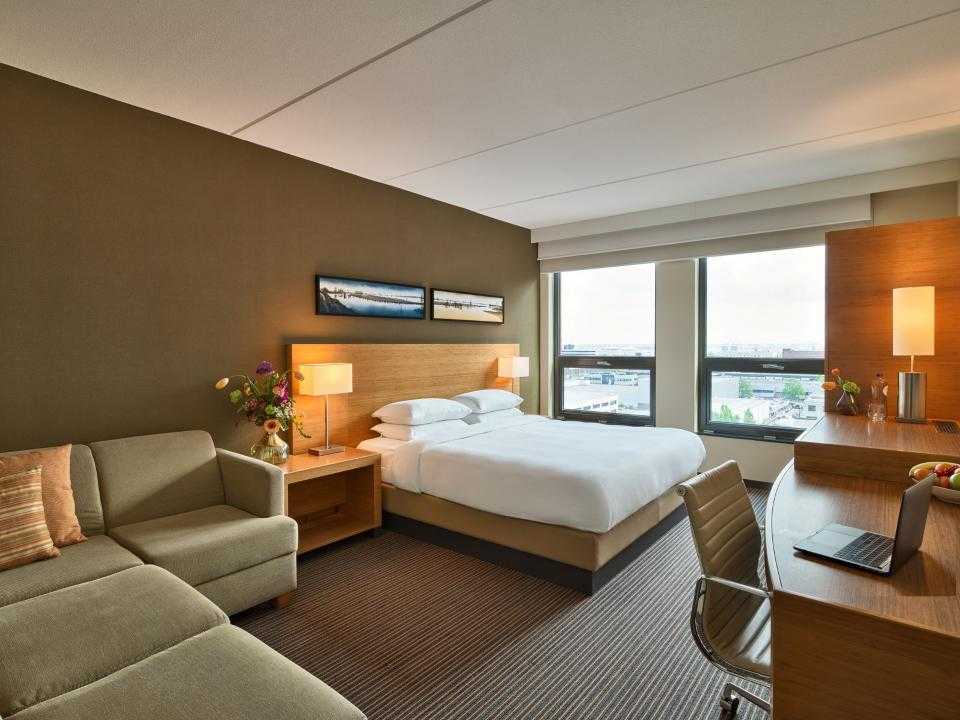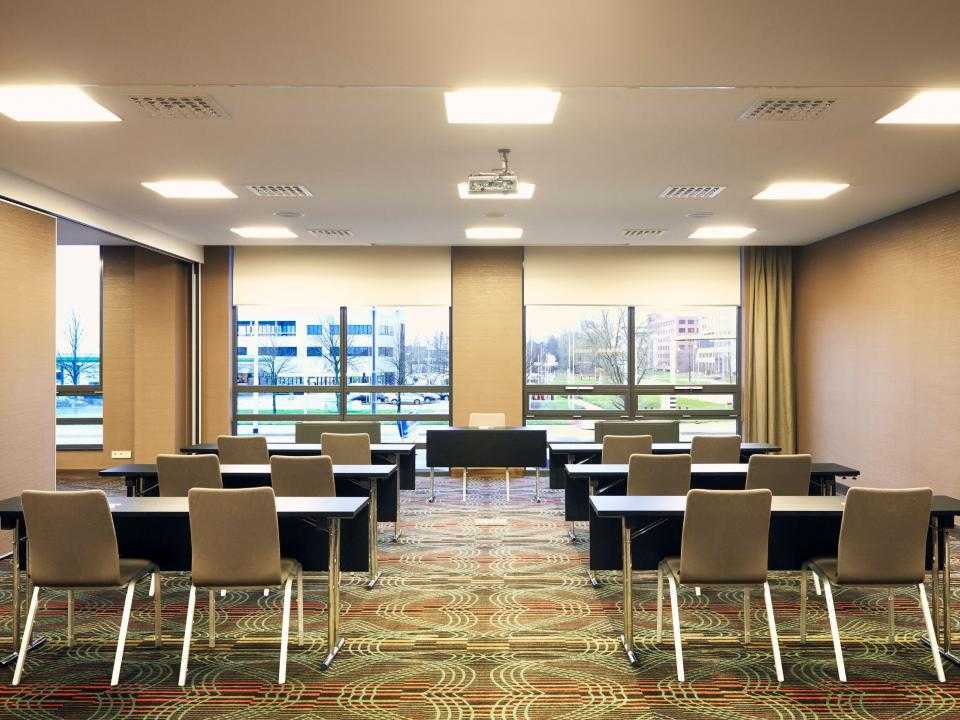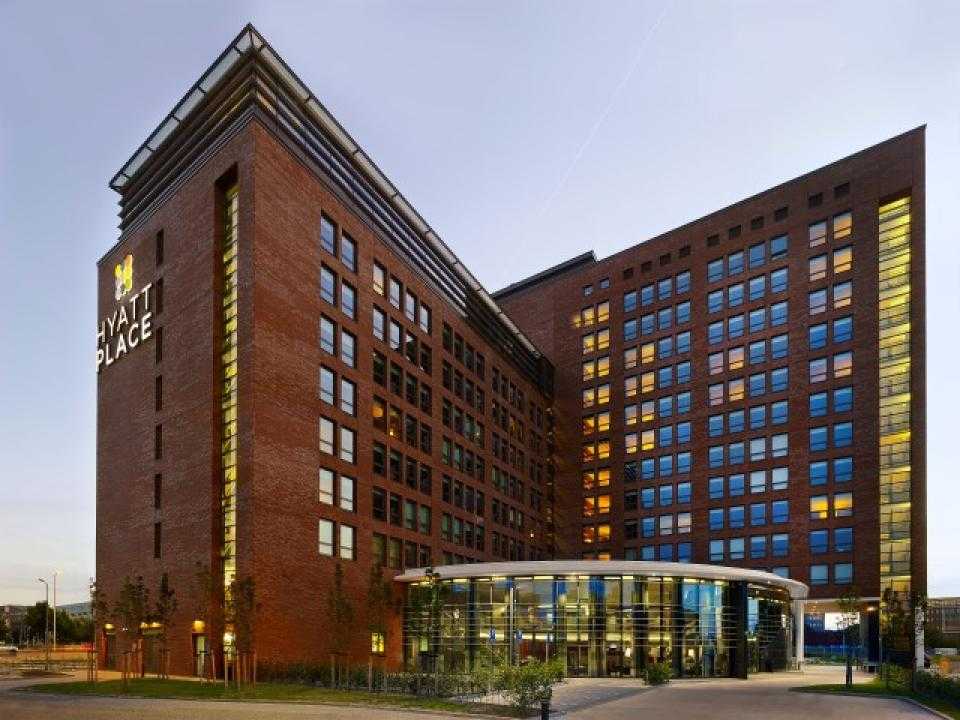 Rooms with high-tech features at Hyatt Place 
There are different types of rooms at Hyatt Place Amsterdam Airport. Varying in size, but also in facilities. Did you forget something at home? No worries – the supplies program offers you items that you can buy, borrow and use for free. The rooms are modern and feature high-tech features. A comfortable workplace is available in every room. In short, your room is a place to relax, with everything you need. 
 
Organize an event at Hyatt Place 
The Hyatt Place Amsterdam Airport hotel has various event spaces, suitable for small-scale or large-scale gatherings. These spaces are perfect for business meetings, board meetings, training classes, weddings, social events, or reunions. You can use the catering services and audiovisual facilities to arrange a perfect event. 
Enjoy the comforts of this fabulous hotel in Hoofddorp. After an overnight stay at Hyatt Place Amsterdam Airport, your idea of Amsterdam will never be the same again! 
Contact
Hyatt Place Amsterdam Airport
Rijnlanderweg 800
2132 NN Hoofddorp
Netherlands