NH Amsterdam Schiphol Airport Hotel: Wellness center near Schiphol
The NH Amsterdam Schiphol Airport Hotel in Haarlemmermeer is only a seven-minute drive from Schiphol Airport.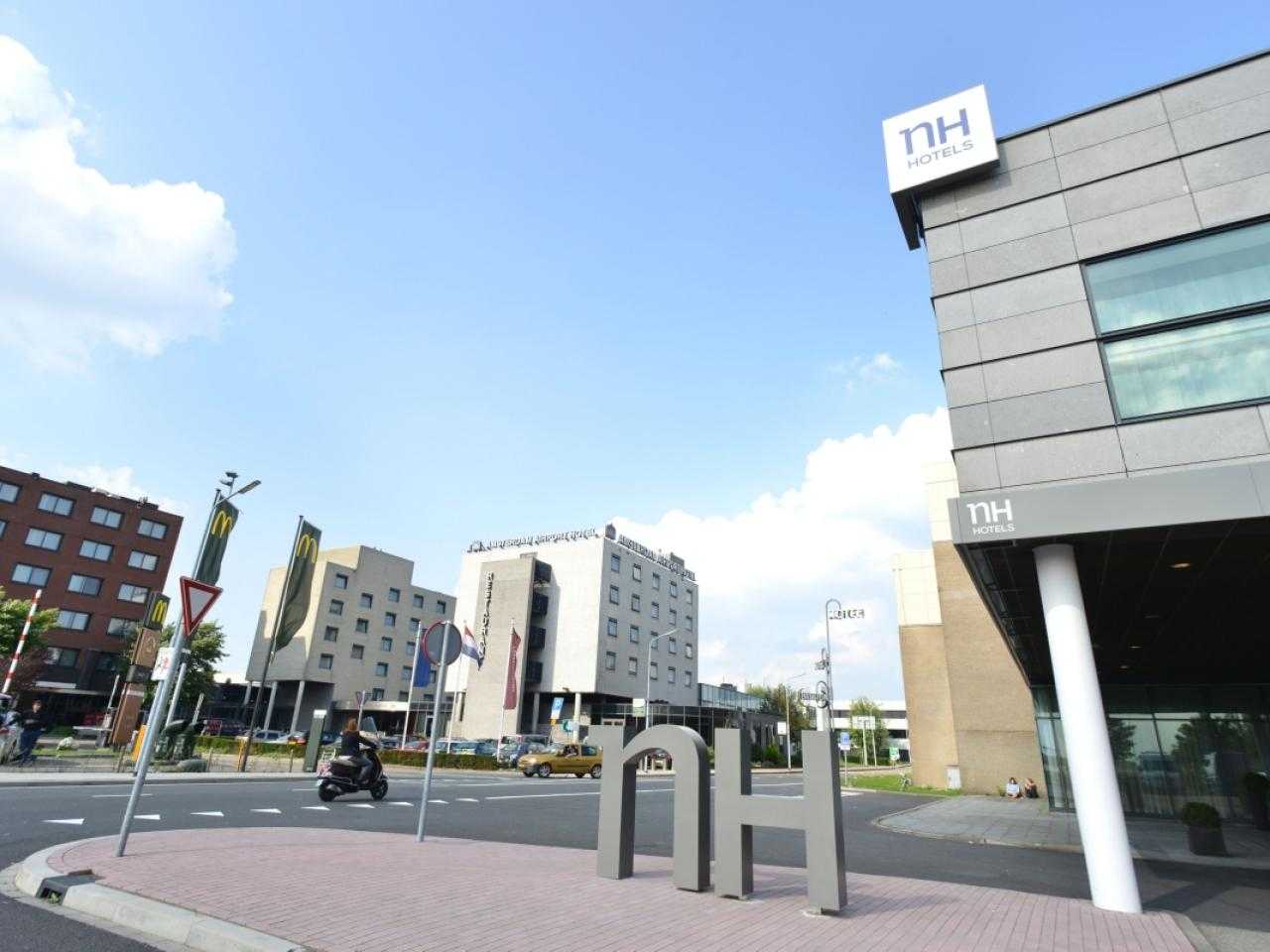 The hotel has a wellness center and is the perfect place to relax, but also to hold business meetings. The hotel is a good and central base for exploring the Netherlands. In restaurant The Greenhouse, you can enjoy delicious food and drinks. 
 
Comfortable and bright rooms at NH Hotel Schiphol 
NH Amsterdam Schiphol Airport has rooms that are bright, spacious and comfortable. Some of these rooms have a view of the hotel's garden. Each room has air conditioning and soundproofing. The suites have a separate sitting room, which is ideal for working. Feeling hungry? The hotel has a 24/7 room service that you can use. 
 
Restaurant The Greenhouse 
Restaurant The Greenhouse provides you with dinner and is located in an actual Dutch greenhouse. A unique experience! You order dishes from an à la carte menu, which has a selection of healthy dishes with vegetables from the region. A delicious healthy breakfast is also ready for you at The Greenhouse. Do you want an informal lunch, dinner, or a quick snack? Then you can go to another restaurant, Meeting Point. Prefer to dine extensively and enjoy international dishes? In that case, you can go to restaurant Gusto. In short, there are plenty of options to enjoy good food during your stay at NH Hotel Schiphol.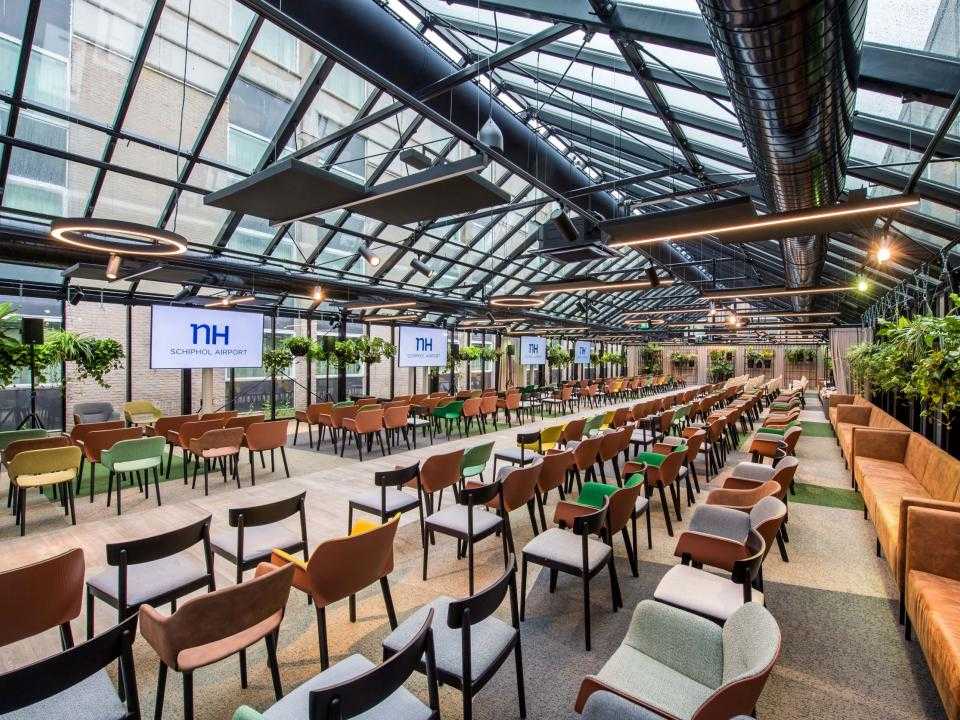 Wellness Center and Hotel in Amsterdam 
NH Amsterdam Schiphol Airport also offers its guests a gym and wellness center. Here, you can fully relax in the pool or spa. Are you an active person? Then go for a workout in the fitness room or on the private tennis court. The hotel has even set up its own lounge for aircrew. 
NH Amsterdam Schiphol Airport is the perfect place for business meetings and overnight stays. How excited are you to eat healthy food and enjoy relaxing wellness? 
Contact
NH Amsterdam Schiphol Airport Hotel
Kruisweg 495
2132 NA Hoofddorp
Netherlands