Novotel Amsterdam Schiphol Airport: Rated as the best hotel in Hoofddorp
This modern 4-star hotel is number one on TripAdvisor in Haarlemmermeer.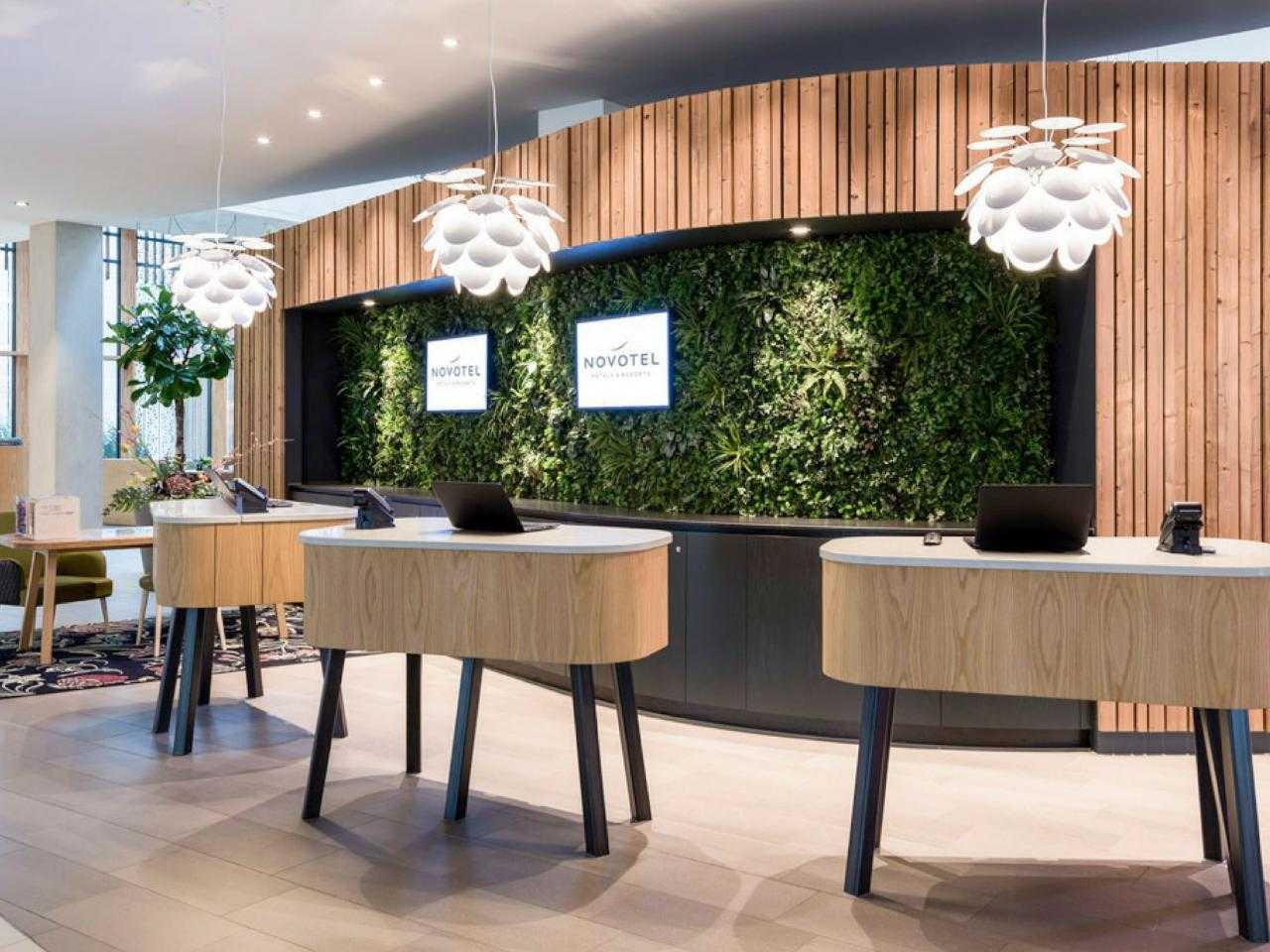 This is the perfect location for both business and leisure trips. The hotel is located in Hoofddorp, 200 meters from Hoofddorp station, making it easily accessible. From Novotel Amsterdam Schiphol Airport it is easy to get to Schiphol Airport or the center of Amsterdam. In the restaurant, you can experience a unique 3D animation during a fantastic dinner. 
 
Hotel in Hoofddorp with many facilities 
Novotel Amsterdam Schiphol Airport has no fewer than 314 modern and spacious rooms. There are also seventeen meeting rooms, a restaurant with a unique 3D animation concept, and a bar. The business traveler can use the iMac corner and there is a fitness room where you can exercise 24 hours a day. For a breath of fresh air, there is a garden and a sunny terrace. The Novotel Amsterdam Schiphol Airport also offers bicycle rental, physiotherapy, an ATM, luggage scales, a charging station for phones and laptops, UPS parcel delivery, and car rentals. In short, you can find everything you need for a perfect stay at Novotel Amsterdam Schiphol Airport! 
 
Meetings & events at The B House 
Novotel Amsterdam Schiphol Airport recently added a new area! The B House is a glass greenhouse in the courtyard of the hotel. You can rent The B House for various occasions such as parties, drinks, network events, and weddings, but also for product presentations! A unique combination of business and recreational use.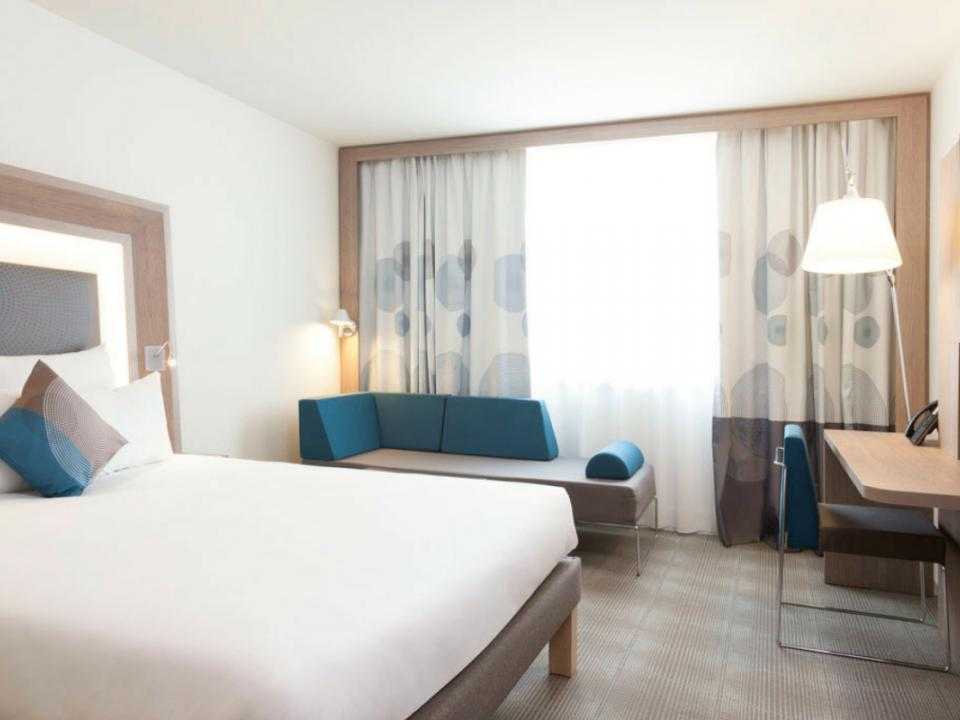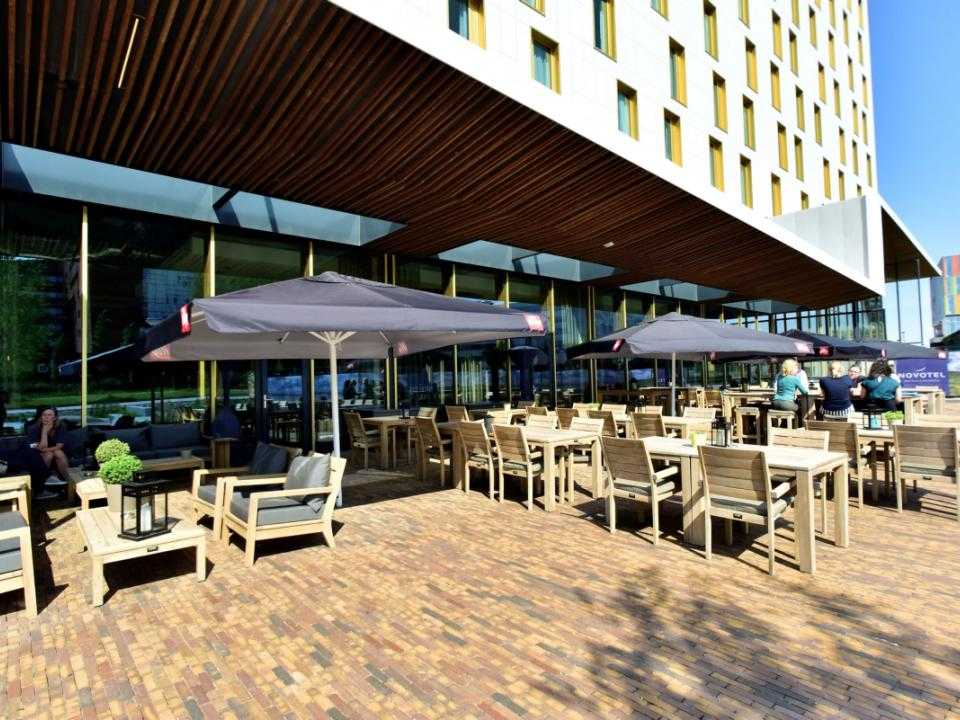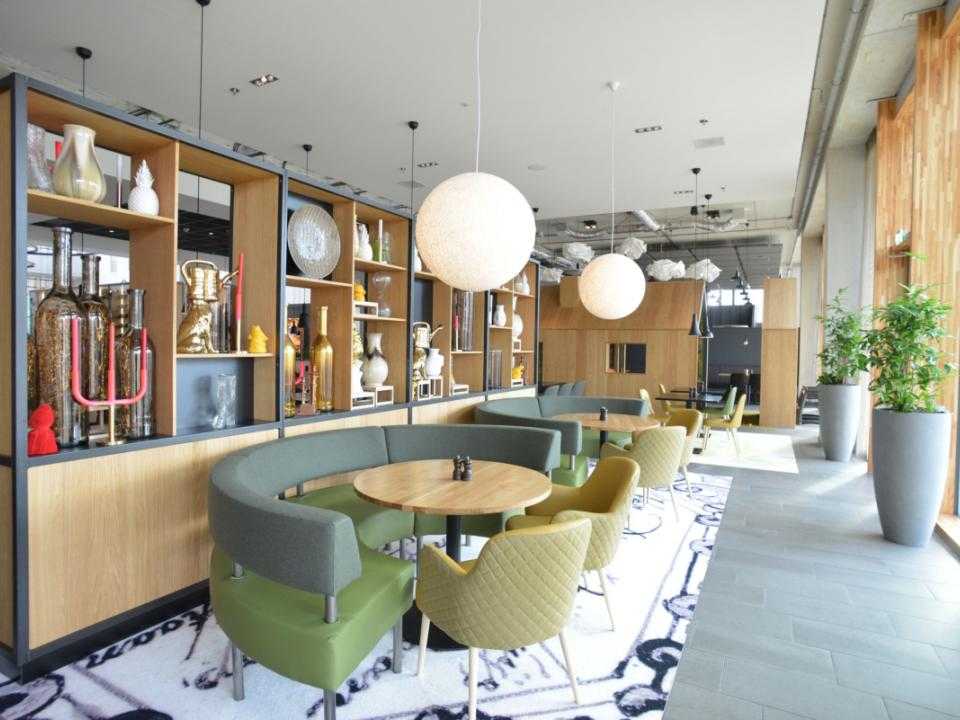 Unique 3D animation dinner 
Together with Le Petit Chef, the hotel offers a dining experience that you will never forget! This experience is for groups of four to ten people. The smallest chef in the world will take you on a surprising adventure through a 3D animation during a 3-course dinner. The dishes that the animation shows on your plate will appear on the table in front of you a little later. A truly unique experience! 
 
Transport to Novotel Hoofddorp & Schiphol 
Do you want to travel to this hotel? You can make use of the shuttle service. This can be arranged for you and your fellow travelers to and from the airport. You can also use the train (4 min) or bus (9 min). Within 15-20 minutes you can reach the historic center of Amsterdam by train. 
Are you excited to experience what the best-rated hotel in Haarlemmermeer is like? Book your overnight stay now! 
Contact
Novotel Amsterdam Schiphol Airport
Taurusavenue 12
2132 LS Hoofddorp
Netherlands