Radisson Blu Hotel: Conference hotel near Schiphol Airport
The Radisson Blu Hotel is conveniently located near Amsterdam Schiphol Airport.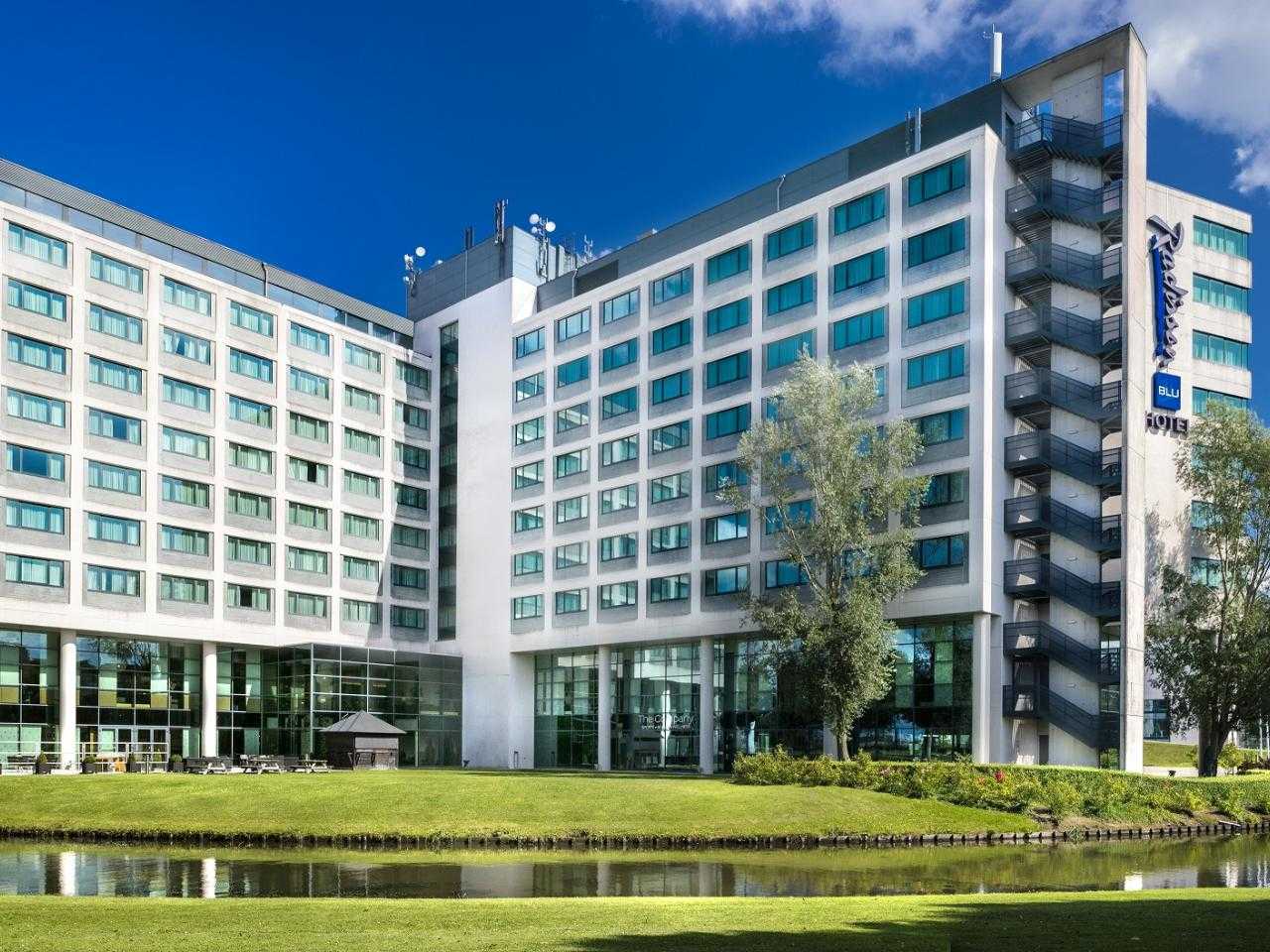 With its comfortable and stylish furnishings, this conference hotel is perfect for any traveler. Are you in Amsterdam for a business trip or event? Then this is a perfect place to spend the night! This Radisson branch is located near Schiphol and has 19 meeting rooms. 
 
Comfortable hotel near Schiphol Airport
There are 281 rooms at the Radisson Blu Hotel Amsterdam Airport, both for leisure and business travelers. The rooms have free Wi-Fi and tea and coffee-making facilities. The spacious rooms also come with a minibar and a flat-screen TV. As a traveler, you can enjoy delicious seasonal dishes at OTIUM Restaurant & Lounge. All the dishes here are, of course, made from fresh ingredients. In addition to the great food, OTIUM offers a wide choice of wines and specialty beers. 
 
Meeting & event facilities 
Radisson Blu is known as the ultimate conference hotel at Schiphol. Radisson Blu Amsterdam Airport Hotel offers a modern and spacious venue for meetings, product launches, conferences, or receptions. Free fast WiFi is available in these rooms. The green outdoor area is the ideal environment for parties or team-building activities in the open air. 
Accessibility of the hotel 
Thanks to the good connections to the highways, you will be at the hotel in no time. Those who travel via Schiphol by plane or train can use the free airport shuttle. The Radisson team ensures that you have a relaxed arrival! Are you traveling by car? Then the Radisson Blu Hotel has its own parking garage – it even has charging stations for your electric car! 
 
Surroundings of Schiphol Airport 
Aside from your work deadlines, do you want to take some time to explore the area? You can reach Amsterdam's city center in 30 minutes by train or car. You can explore museums there, sail through the canals or visit the famous flower market. You can also visit the flower auction of Aalsmeer or the beach of Zandvoort, for an unforgettable stay in the Netherlands. 
Contact
Radisson Blu Hotel
Boeing Avenue 2
1119 PB Schiphol-Rijk
Netherlands