Steigenberger Hotel: Largest conference hotel at Schiphol Airpoirt
Steigenberger Airport Hotel Amsterdam is the largest conference hotel in the Amsterdam region.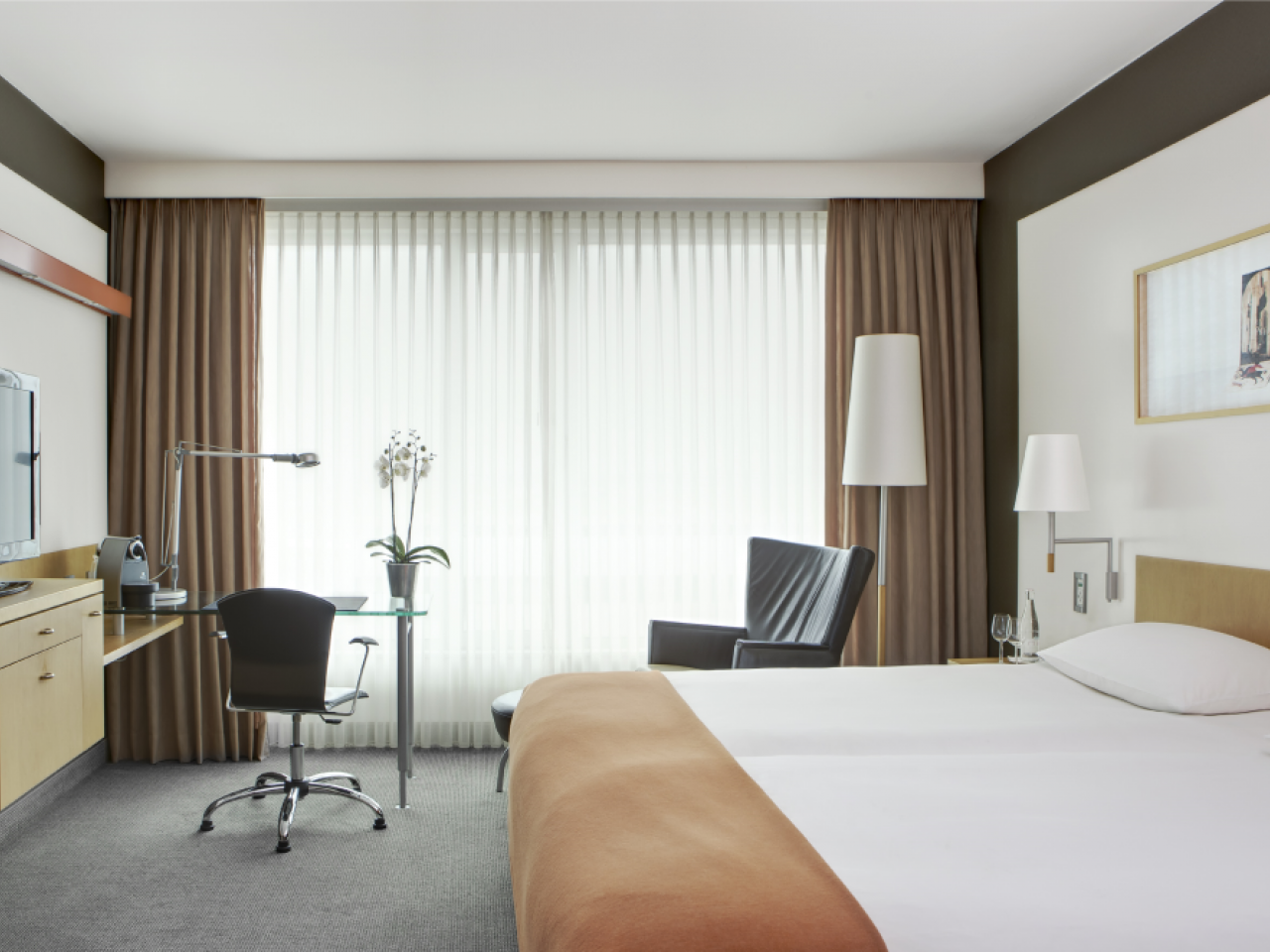 The 4-star hotel is located at Schiphol Airport, just 15 kilometers from the center of Amsterdam. Thanks to the spacious rooms and suites, you can enjoy a relaxing night's sleep near the airport. Natural materials and warm earth colors create a pleasant atmosphere in the room. 
 
A relaxing night's sleep at Steigenberger Airport Hotel Amsterdam 
Steigenberger Airport Hotel Schiphol has 440 different rooms and suites. Thanks to the sound-insulating windows, you can enjoy a relaxing night's sleep here. Moreover, all rooms and suites feature a flat-screen TV, air conditioning, a desk, a safe, and a minibar. 
 
Facilities at the Steigenberger Hotel Schiphol 
Within the Steigenberger Airport Hotel Amsterdam you can make free use of the WiFi everywhere. Every morning, there is a breakfast buffet. If you want to eat and drink during the day you can go to the Italian à la carte restaurant, Sports & Media Bar or Coffee & Wine Lounge. Ready for relaxation? The Lifestyle Club & Active Spa offers a swimming pool, massage parlor, sauna, fitness room, and relaxation area. How about some fresh air? There is a sunny terrace in the garden, and you can discover the area of Haarlemmermeer by renting a bicycle.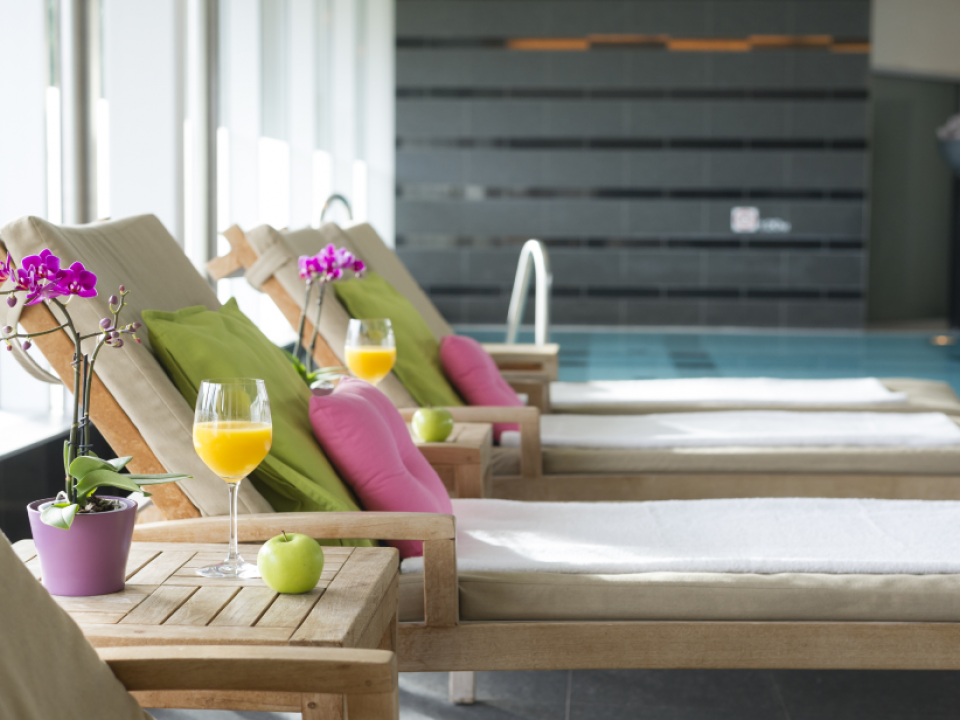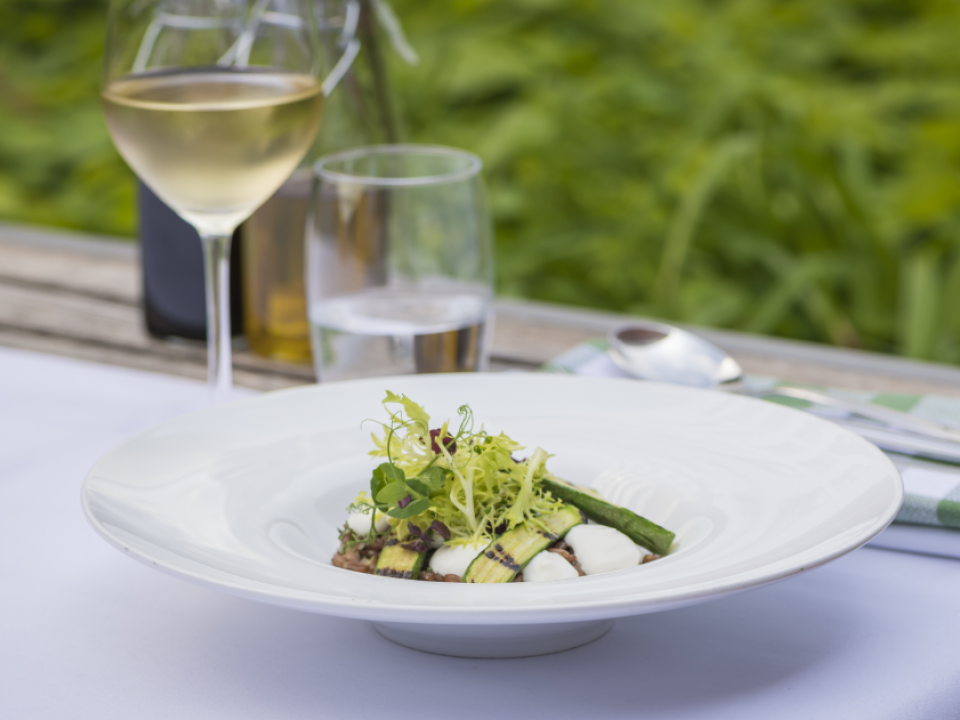 Meetings & events 
Steigenberger Airport Hotel has no fewer than fifteen different meeting and conference rooms. The total capacity is 620 people. For international guests, the hotel offers a free shuttle service to and from the airport and train station. Are you coming by car yourself? Then there are 250 free parking spaces in front of the hotel. During an event or meeting, everyone can make free use of internet access via WiFi. 
 
Restaurants & bars at Steigenberger Airport Hotel Amsterdam 
Within Steigenberger Airport Hotel Amsterdam you can enjoy versatile cuisine at four different bars. Breakfast is served in Restaurant Patio, where you will find a wide selection of international specialties. As a lover of Italian cuisine, you can enjoy the Trattoria. There is a wide choice of delicacies from Italian cuisine here for vegetarians and fans of international specialties. The delicious wines round off the excellent dishes. At the Sports & Media Bar, you can enjoy small snacks and vegetarian main courses. In addition, important sporting events from around the world are shown on the screens here. For a small appetite in between, you can visit the Coffee & Wine Lounge.  
Are you coming to spend the night in this hotel near Schiphol? 
Contact
Steigenberger Hotel
Stationsplein ZW 951
1117 CE Schiphol
Netherlands