Cruquius: discover the unique history of Haarlemmermeer
The beautiful village of Cruquius lies along the Ringvaart, between Heemstede and Hoofddorp. This small town has about 1000 inhabitants. When you hear the name Cruquius, the first thing you probably think of is the former steam pumping station Gemaal de Cruquius. This steam pumping station was built in the mid-19th century and is named after Nicolaas Samuel Cruquius, one of the early initiators of the reclamation of the Haarlemmermeer. This unique steam pumping station is on the UNESCO World Heritage List and today even has a museum. Additionally, Cruquius has many amazing restaurants and shops for you to discover.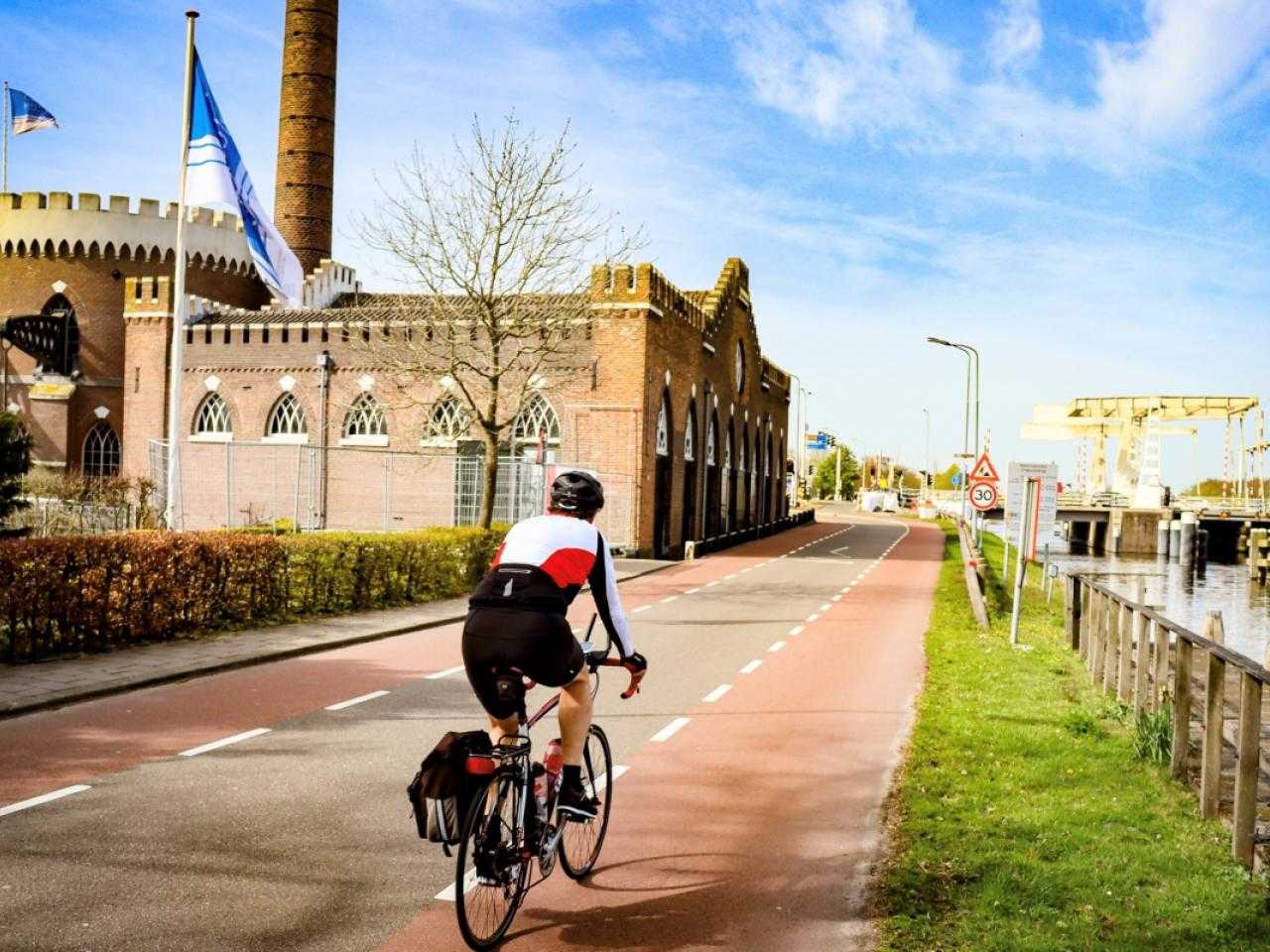 Steam pumping station Gemaal de Cruquius 
In Haarlemmermeer, each town is characterized by an iconic building. You can recognize Cruquius by its steam pumping station. Between 1849 and 1852, Gemaal de Cruquius was one of three pumping stations used to pump dry Haarlemmermeer. 
In addition to being a Dutch national monument, it is the largest steam engine in the world. Today, the Cruquius steam pumping station is an important industrial monument due to its special architecture and rich history. As a result, it is considered one of the top 100 Dutch national monuments. The building houses an innovative museum, as well as meeting rooms and space for various events. 
 
Cruquius Museum 
The Cruquius Museum is part of Gemaal de Cruquius and tells the centuries-old history of the battle against water. Curious about a preview? During a virtual tour, famous meteorologist Nicolaus Samuelis Cruquius and his housekeeper Johanna take you through the pumping station and explain the reclamation of the polder. You can also take an audio tour at the museum and kids can participate in a fun treasure hunt. 
 
Woonboulevard Cruquius indoor mall 
Cruquius is also a hotspot for people looking for inspiration for a new interior. In Cruquius you will find Woonboulevard Cruquius, a large indoor mall where you can find the nicest furniture and decorations for your home. Featuring 55 cool furniture stores in an area of no less than 80,000 m2, this is the place to shop till you drop.  
 
Things to do in Cruquius 
In addition to the museum and shops, Cruquius also has a number of top restaurants. After a visit to the Cruquius Museum you can have a delicious lunch at Theehuis Cruquius, located on the water, right next to Gemaal de Cruquius. For an extensive dinner you can visit Zyanos Grand Café or pancake restaurant Pannenkoeken Paviljoen. 
This beautiful village has plenty to offer – whether you want to shop, admire the steam pumping station, or visit the Cruquius Museum. Visit Cruquius and discover the history of the battle against the water in Haarlemmermeer that eventually led to the creation of this beautiful municipality.