Haarlemmerliede: discover Fort at Penningsveer
The lovely village of Haarlemmerliede is located on the eastern side of Haarlem city. Liede, a river that once connected the Haarlemmermeer with the Spaarne, provides the backdrop for this picturesque town. Since 2019, the village falls under the municipality of Haarlemmermeer. In 2021 Haarlemmerliede had 330 inhabitants.
.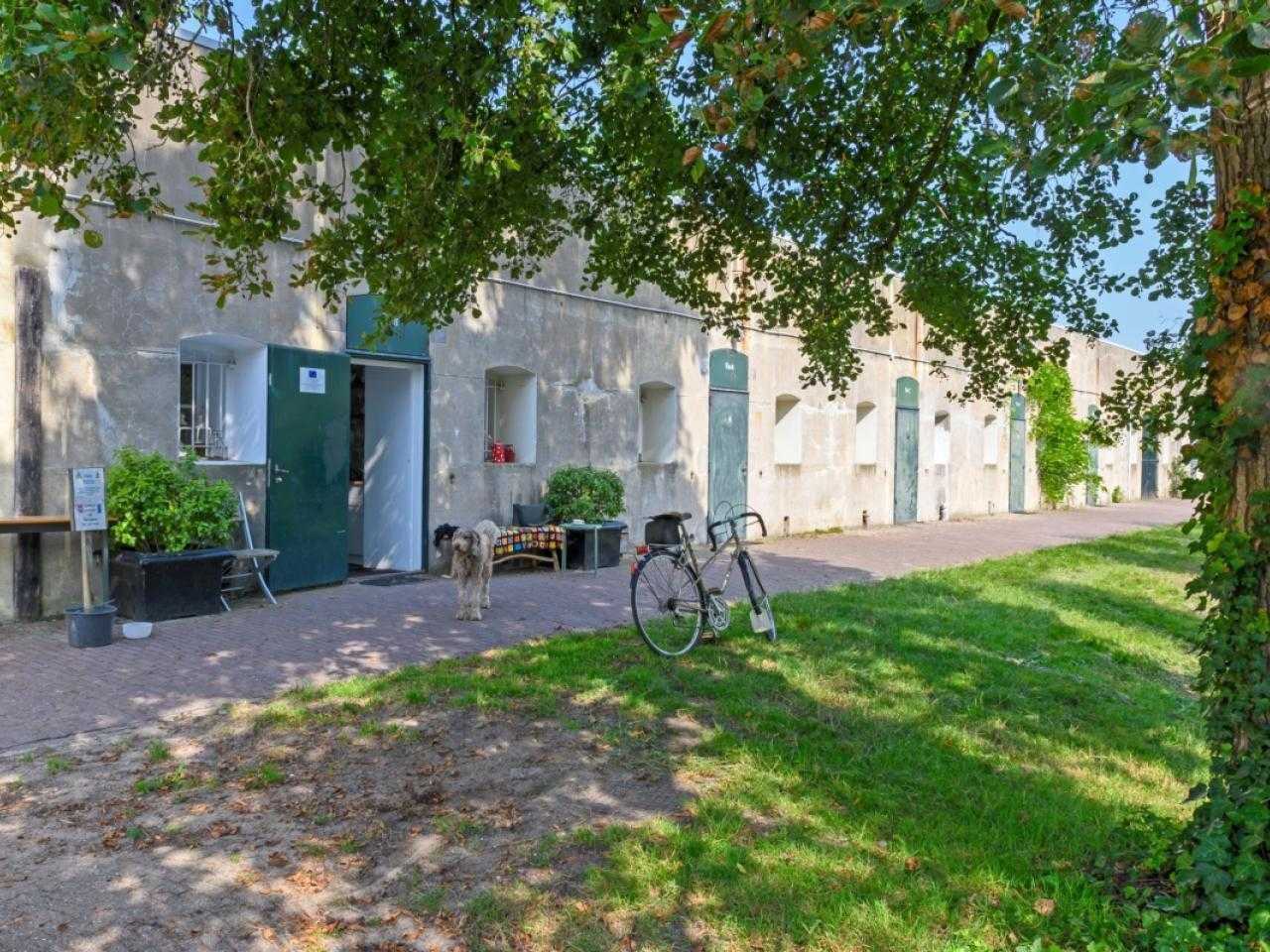 The Rectory of Haarlemmerliede 
In Haarlemmermeer, each town is characterized by an iconic building. You can recognize Haarlemmerliede by its Roman Catholic rectory built in neoclassical style. Church St. Jacobus de Meerdere was renovated in 1875 to replace the old rectory. During the renovation, the shutters were removed and the dormer window was adjusted. Both the church and the garden are protected monuments nowadays. 
 
Camping and recreation in Haarlemmerliede 
Visitors to Haarlemmerliede come for the peace and beauty of the surroundings. There are various hiking and cycling routes where you can explore the area. In the months of April and May, a walk along the river Liede is highly recommended. There is a spoonbill colony here, which is mesmerizing with its white birds. 
Visitors who want to stay a little longer can do so at two campsites in Haarlemmerliede: the authentic camping farm Blauhek Spaarnwoude and camping De Liede. By doing so, you'll be able to enjoy the beautiful view of the water and the farm landscape in full. 
 
Historic Fort in Haarlemmerliede 
A historic fort is located on the banks of Penningsveer. The Fort at Penningsveer in Haarlemmerliede is a provincial monument and includes a wooden fortress guard house. The fortress is part of the Defense Line of Amsterdam and is the only fort with two floors. Today, the Fort near Penningsveer is used as group accommodation for schools and institutions and a location for events. Fun fact: you can even rent the fort as a wedding venue! 
There is plenty to discover in Haarlemmerliede. Come explore the beautiful surroundings of this village and learn about the special monumental buildings with their rich history.