Leimuiderbrug: discover this cozy village on the Ringvaart
Leimuiderbrug is a small village in the municipality of Haarlemmermeer, just above the village of Leimuiden. Leimuiderbrug is located on the southeastern edge of the Ringvaart canal. The N207 highway connects Leimuiderbrug with Leimuiden and Nieuw-Vennep through Leimuiderbrug. To give you an idea of how small this place is: in 2021 Leimuiderbrug only had 55 inhabitants. Fun fact: there is a bridge of the same name in Leimuiderbrug that crosses the Ringvaart.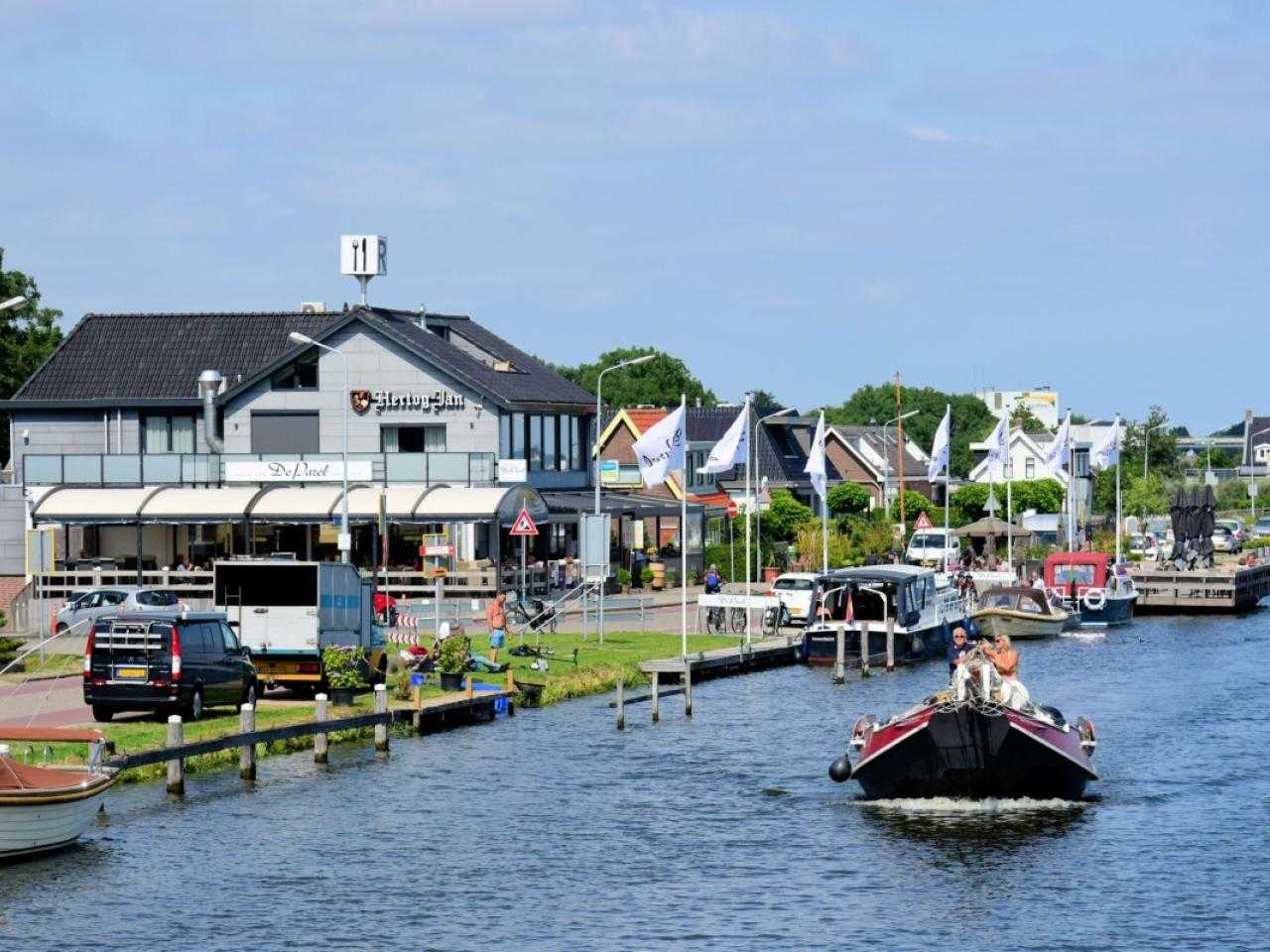 Black dolphins 
In Haarlemmermeer, each town is characterized by an iconic building. Leimuiderbrug is officially so small that it's actually a hamlet instead of a village. You can recognize this place by its black dolphins. These are the heavy wooden poles you can see in the water. As a kind of anchor, dolphins are standing heavy poles or constructions to which boats can be moored. 
 
Restaurants in Leimuiderbrug 
Leimuiderbrug is a small town, but it has plenty to offer. For example, you can enjoy a bite and a drink with a stunning view over the water along the Ringvaart at Grand Café de Parel in Leimuiderbrug. Whether you fancy a lunch, a high tea or an extensive dinner, you can find it all at De Parel. 
A little further you will find the cozy Café Ruimzicht. Often, local musicians perform at this cozy café on the Ringvaart. Do you feel like dancing on Saturday night? Then you've come to the right place at Café Ruimzicht. 
In short, there is plenty to do in Leimuiderbrug! Visit this unique village in Haarlemmermeer and enjoy the tranquility along the water or the friendly atmosphere in one of the local cafes.