Spaarndam: picturesque village on the river Spaarne
Right next to Haarlem is the green village of Spaarndam. This picturesque place originated around a dam where the river Spaarne became the IJ, built by Count Floris V of Holland in 1285. Due to the beautiful recreational area Spaarnwoude Park, Spaarndam is now a commuter town with a lot of tourism. Spaarndam has about 3180 inhabitants (2021) and is bustling with activities. Discover all the great places to eat and drink in this beautiful town in Haarlemmermeer – from café de Toerist to restaurant De Kolk!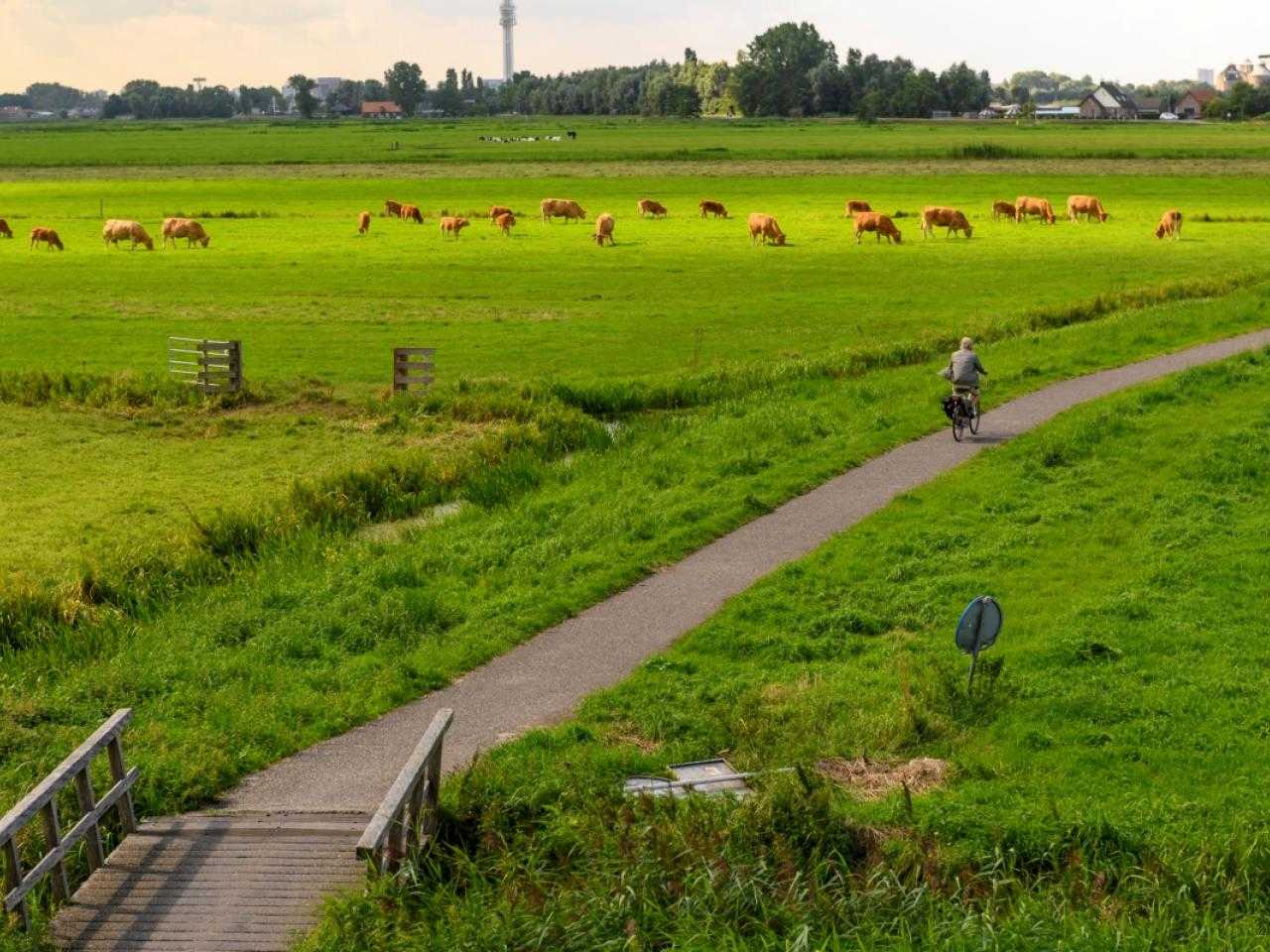 Fish in the weapon of Spaarndam 
In Haarlemmermeer, each town is characterized by an iconic building. You can recognize Spaarndam by three fish. These fish are reflected in Spaarndam's coat of arms. The origin of the weapon is unclear. Most likely, this has something to do with the village's fishing industry, which used to be its main source of income. 
 
Restaurants in Spaarndam 
It is possible to enjoy a delicious lunch or dinner at any of the restaurants in this beautiful village. For example at restaurant De Kolk, with a stunning view over the water of the Kolksluis. On a sunny day, you can enjoy the spacious terrace outside. Or try restaurant Graan voor Visch, located in the complex of Golfclub Spaarnwoude. In addition to golfers, cyclists and hikers are also very welcome to come here and grab a bite to eat. 
Want to go out for drinks? Then you have come to the right place at café De Toerist on Spaarndammerdijk. You can also enjoy an extensive lunch or dinner here. 
 
Things to do in Spaarndam 
Spaarndam offers a variety of experiences. Thanks to its green surroundings and its location close to Spaarnwoude Park, it's a perfect place for a bike ride or a nice walk. Do you enjoy sailing? You can moor your boat at De Rietpol marina in Spaarndam. When it's a bit colder, in the period from September to March, you can skate on the ice rink in Spaarndam, at IJsclub Nova Zembla. 
 
Forts in Spaarndam 
Spaarndam has two historical fortresses. They are also called the bunkers of Spaarndam, but bunkers are often smaller than a fortress. These forts are part of the Defense Line of Amsterdam, a defense line that was set up between 1880 and 1920. The entire Defense Line of Amsterdam consists of a total of 46 forts and batteries. 
In Spaarndam you can find Fort north of Spaarndam on Zijkanaal B, which is still completely in its original condition. You can also discover Fort South in Spaarndam, also known as Fort south of Spaarndam. At Café Terras Fort Zuid you can enjoy the view over the water of river De Mooi Nel. 
 
Accommodation in Spaarndam 
Will you be staying longer in Spaarndam to check out the area? Then you can spend the night at a campsite in Spaarndam, for example at camping Blauhek. As this camping farm is located on the grounds of the Blauhek farm, you can camp among the cows, which is an unforgettable experience! 
As you can see, there is an endless amount to discover in Spaarnwoude! Explore the green surroundings of this beautiful village in Haarlemmermeer or join in the fun during the special village festival in Spaarndam.