Zwaanshoek: one of the greenest spots in Haarlemmermeer
Right next to Hoofddorp you will find Zwaanshoek, a quiet and green village on the Ringvaart canal. A bridge connects Zwaanshoek with Bennebroek. Zwaanshoek has about 2040 inhabitants (2021) and owes its name to the wild swans that used to settle in the village. It is one of the greenest villages in Haarlemmermeer because of its lush nature.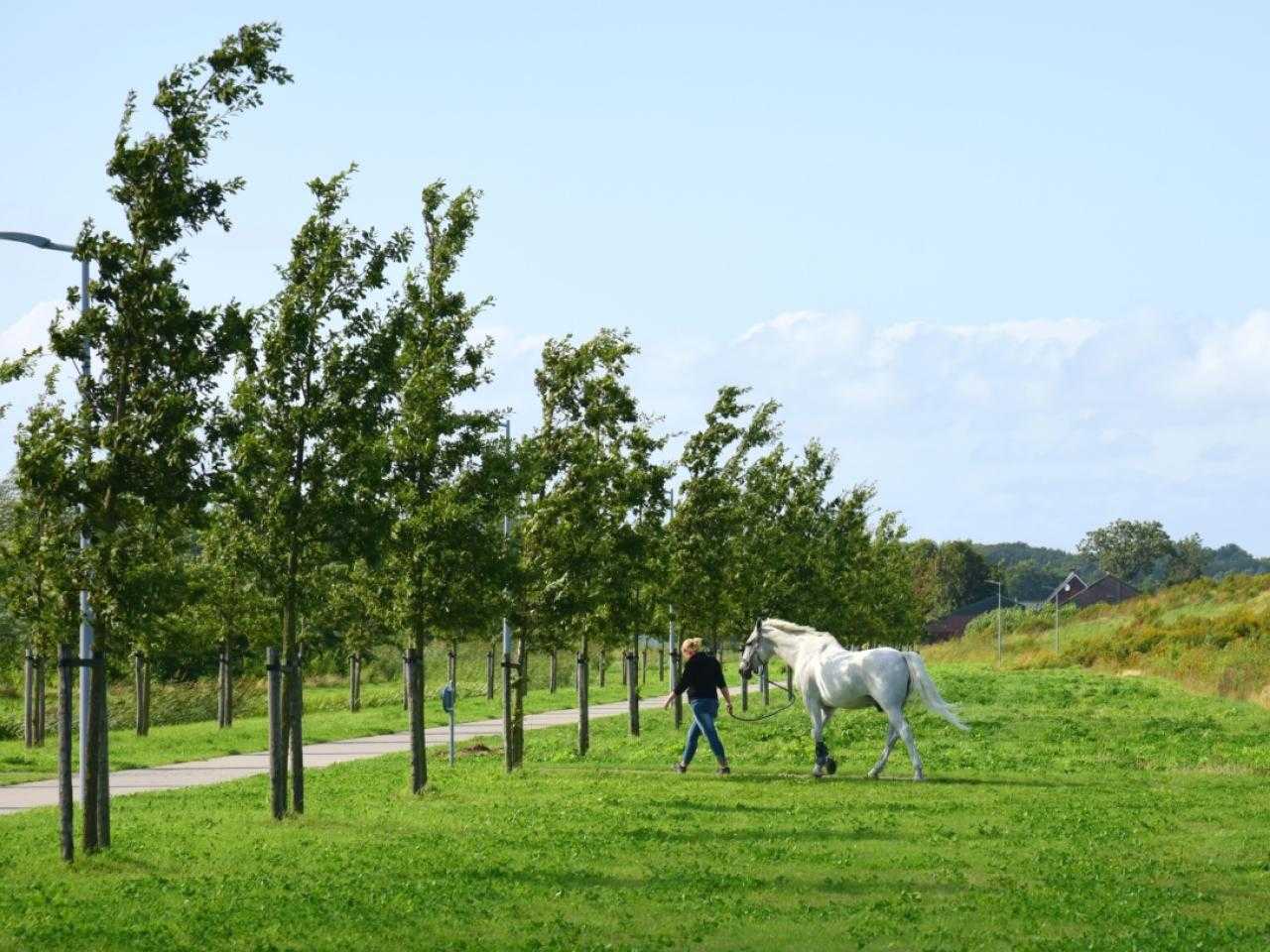 Iconic swan from Zwaanshoek 
In Haarlemmermeer, each town is characterized by an iconic building. You can recognize Zwaanshoek by the swan. The name Zwaanshoek arose shortly after the land reclamation, when many whooper swans settled in this area. Before that, Zwaanshoek was part of the Bennebroekerbuurt. 
 
Zwaanshoek Landmarks 
There are many special places to discover in Zwaanshoek. For example, you can go to organic farm De Landlyn for fresh fruit and veggies. How about a snack? That can also be arranged at Zwaanshoek snack bar De Kemphaan. 
If you are looking for a special gift, clothing or nice decoration for your home, you have come to the right place at the thrift shop 't Zwaantje. The Zwaanshoek cemetery is also worth a visit. You will find an oasis of peace at De Meerterpen cemetery on the Spieringweg. The auditorium was designed by the well-known Dutch architect Gerrit Rietveld. 
 
Things to do in Zwaanshoek 
Zwaanshoek hosts a festival week every year at the end of August. All kinds of activities are organized in the village during this week, as well as on other days throughout the year. From a children's disco to a pub quiz, there's always something fun going on. As the team's slogan says, "Stay young!" For more information, visit the website of festival week Zwaansbroek. 
As you can see, there is plenty to discover in Zwaansbroek! Explore the green surroundings of this beautiful village in Haarlemmermeer or join in the festivities during the special festival week.