Forts cycling route
You will pass some of Haarlemmermeer's most important historical monuments during this extensive fortress cycling route. These forts are part of the Defense Line of Amsterdam – a unique piece of cultural heritage in Haarlemmermeer.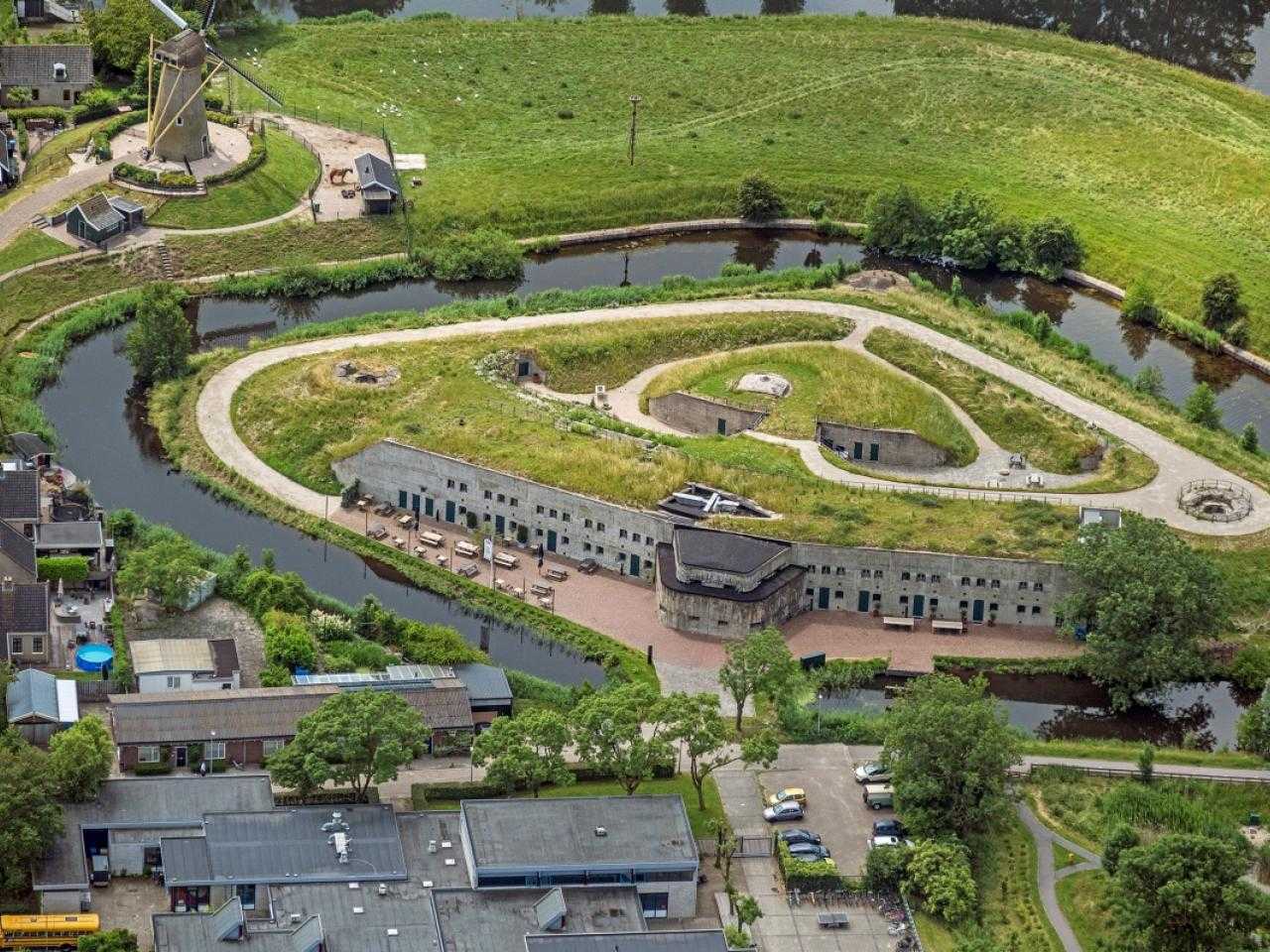 So unique that it is included in the UNESCO World Heritage List! The Defense Line of Amsterdam was originally built as a defense line around Amsterdam, is 135 kilometers long, and consists of a total of 45 forts.
Starting point
The route starts at the station in Hoofddorp. From here you cycle via the Geniedijk along the Battery at Sloterweg, which is the first part of the Defense Line of Amsterdam you will pass.
1

Fort at Aalsmeerderbrug

Via Hoofddorp you cycle to the village of Aalsmeerderbrug. Here you will find the first fortress of the route: the Fort near Aalsmeer. Inside the fort you will find CRASH Air War & Resistance Museum '40-'45. In this museum, you can learn everything about the airplanes from the Second World War. But also about their crews, the people who were in hiding in Haarlemmermeer, and much more!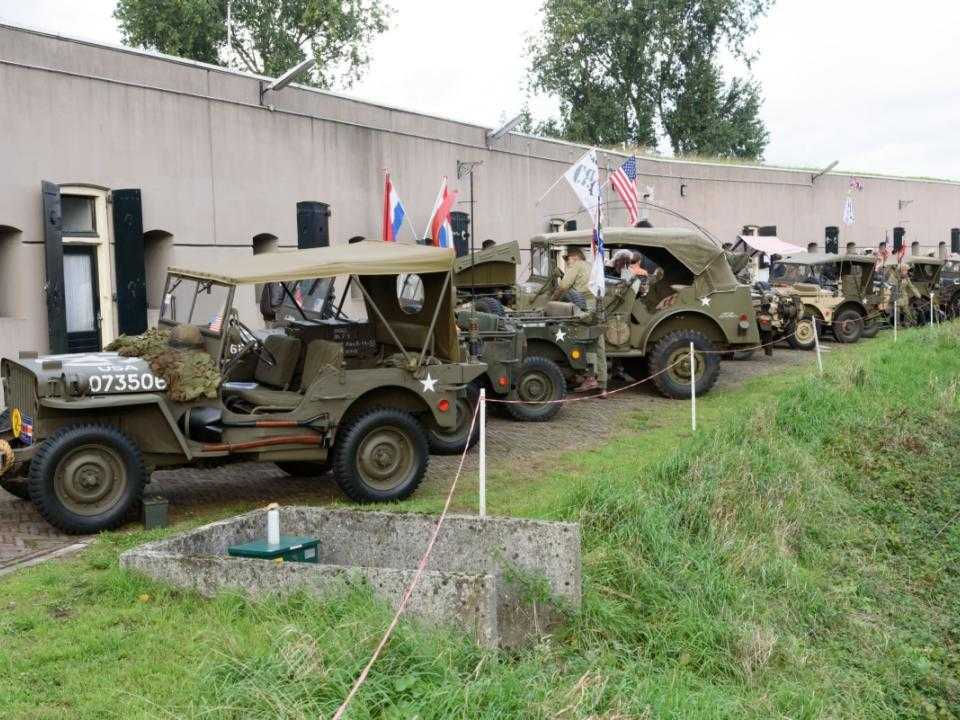 2

Gemaal de Cruquius

Via Rozenburg you cycle upward, past the Battery at IJweg and recreational area Haarlemmermeerse Bos. Via Zwaanshoek you eventually arrive at Cruquius. Here you will find the historic steam pumping station Gemaal de Cruquius from 1849. In recent years, this unique location has been transformed into a cultural hotspot with an innovative museum. The Cruquius Museum tells the story of the reclamation of the Haarlemmermeer and the centuries-long struggle against the water. 
3

Kunstfort Vijfhuizen

After Cruquius, the route takes you to Vijfhuizen. The beautiful Kunstfort Vijfhuizen awaits you once you arrive here. As the name suggests, this is one of the fortresses that are part of the Defense Line of Amsterdam. Visual art and military heritage are joined together in this special place. You can see exhibitions here, take part in workshops, and also enjoy a snack and a drink at Restaurant 't Fort.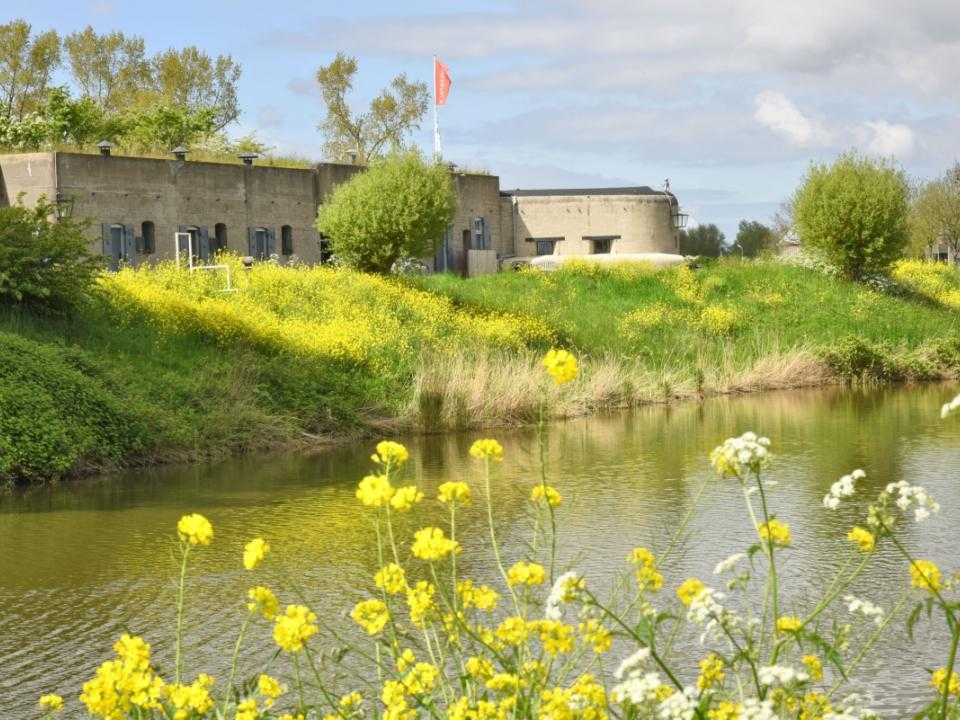 4

Fort of Hoofddorp

From Vijfhuizen you cross the Battery on the IJweg again and cycle to Hoofddorp, where you will find the Fort of Hoofddorp. There is much to experience at this unique historic site from 1904. For example, you can attend theater performances and concerts in the open-air theater and view exhibitions in this beautiful monumental building. You can also enjoy a delicious lunch or dinner here, at restaurant Fort NOXX.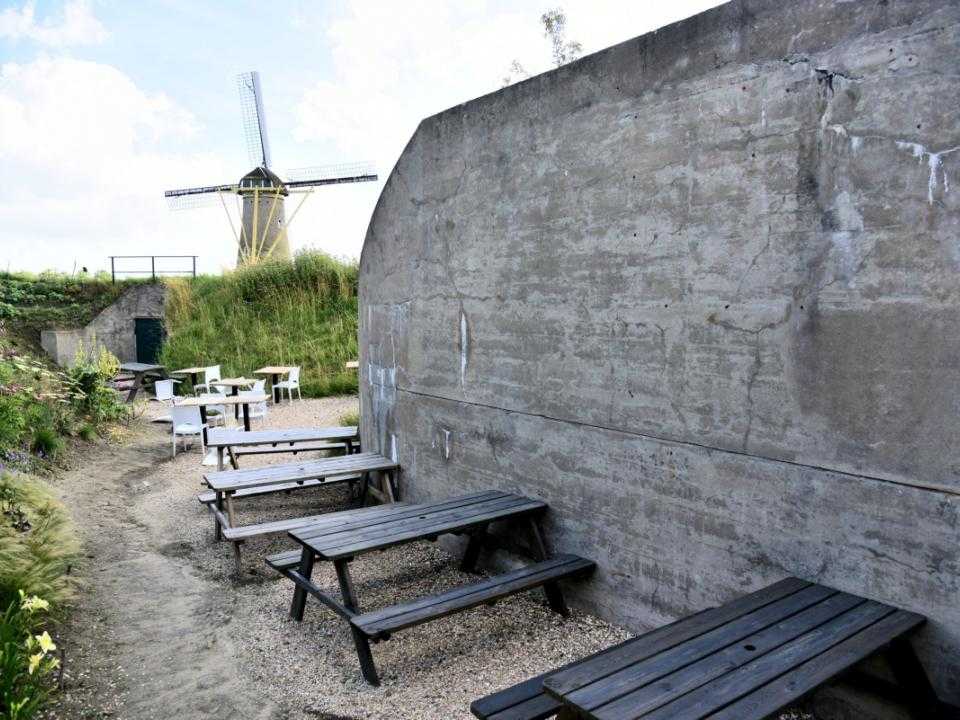 End of the route
The cycling route ends where you started, at the station in Hoofddorp. Do you feel inspired to do this extensive fortress bike route? Check out the entire route by clicking the link below!
More information
Starting point route
Station Hoofddorp
Van Heuven Goedhartlaan
2132 LR Hoofddorp
Netherlands