Haarlemmermeerse Bos: from playpark to kids' swimming pond
The Haarlemmermeerse Bos is a green oasis of peace and nature just above Hoofddorp. Developed in the 1970s, this beautiful nature reserve covers an area of 115 hectares and opened to the public in 1979. The forest has become a popular destination not only for nature lovers, but also for visitors to various cultural events, such as music festivals and other outdoor events.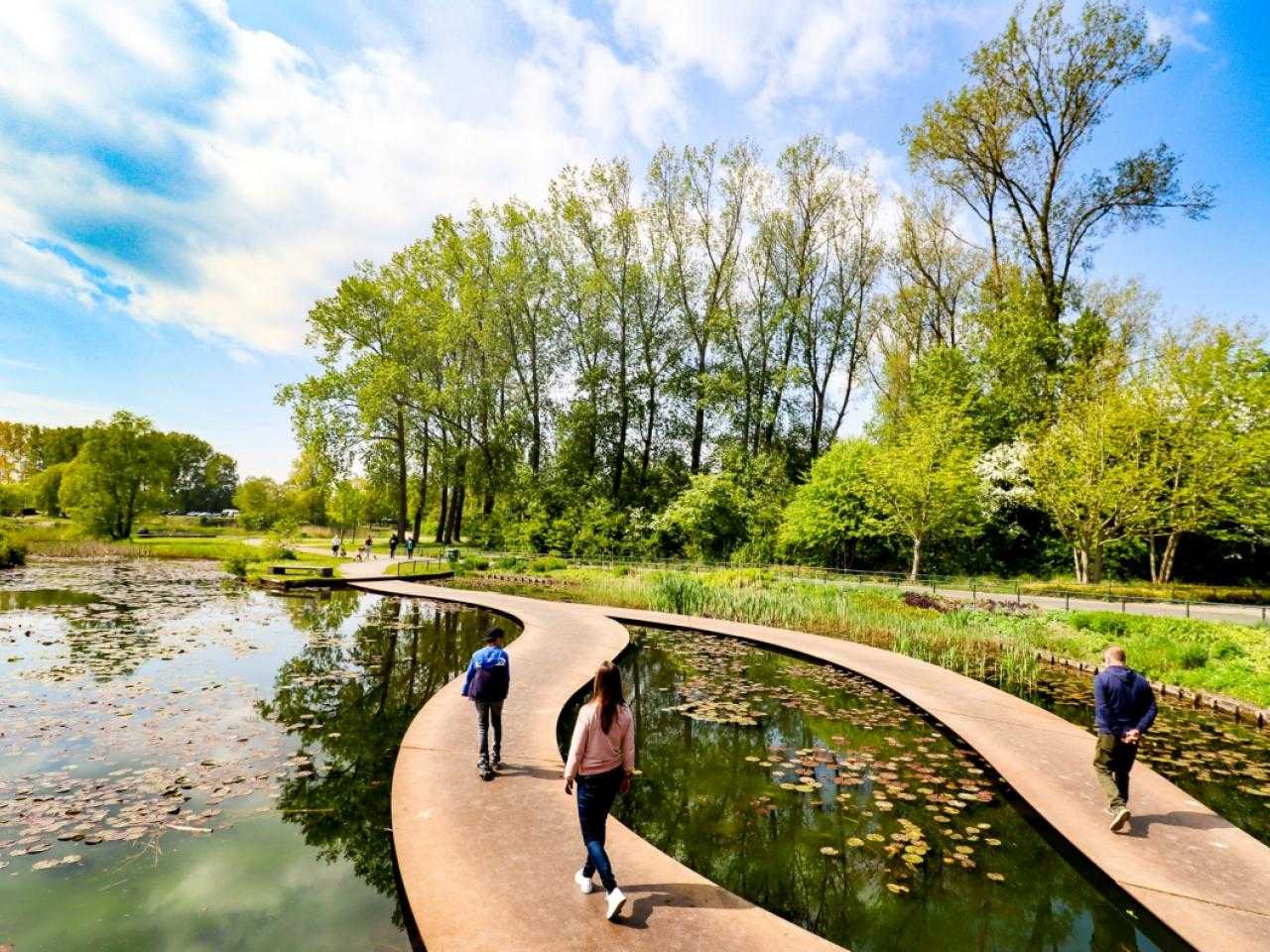 Playground at Haarlemmermeerse Bos 
The Haarlemmermeerse Bos in Hoofddorp offers relaxation and recreation for every age group. Kids can play on a variety of playgrounds and on a play course. You will find a small playground on the water to the left of restaurant Papa's Beach House, equipped with a water pump children can use. You'll find a wooden play castle, a rope course, and climbing trees in the adventurous play forest further on. 
 
Hiking trails at Haarlemmermeerse Bos 
Two hiking trails allow you to explore the diversity of nature in the forest. The tree trail is 3 kilometers long and takes you past 67 different tree and shrub species. The insect trail is 1.5 kilometers long and has special signs with information about the common insects in the forest. In the summer, this is an especially fun activity to do because you are more likely to see all kinds of insects! Keep a map of the Haarlemmermeerse Bos in your pocket. That way you always know exactly where you are and won't get lost.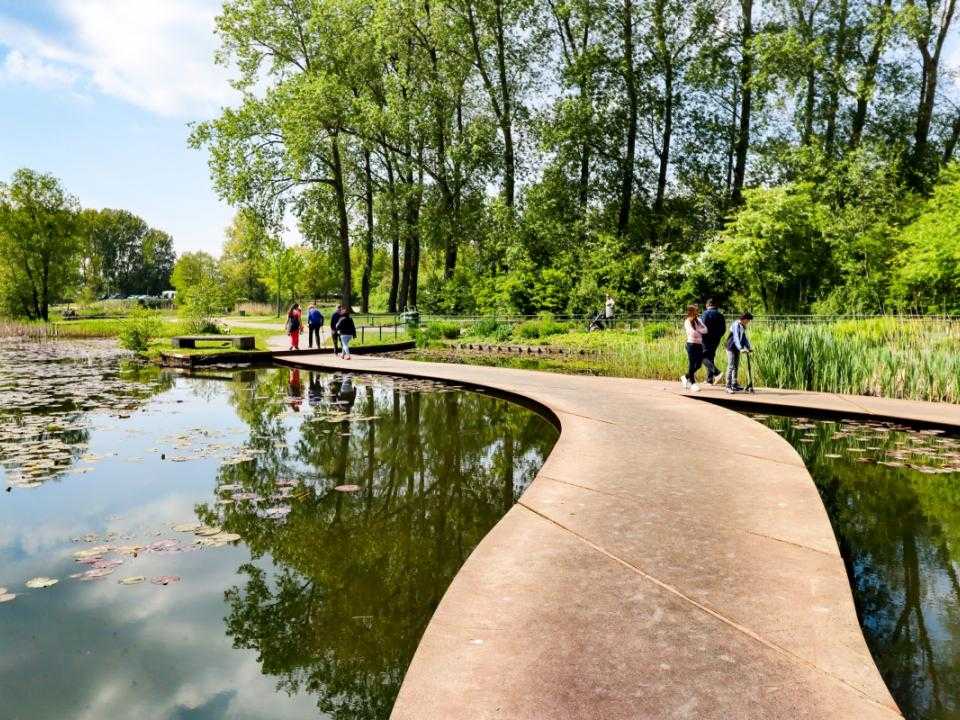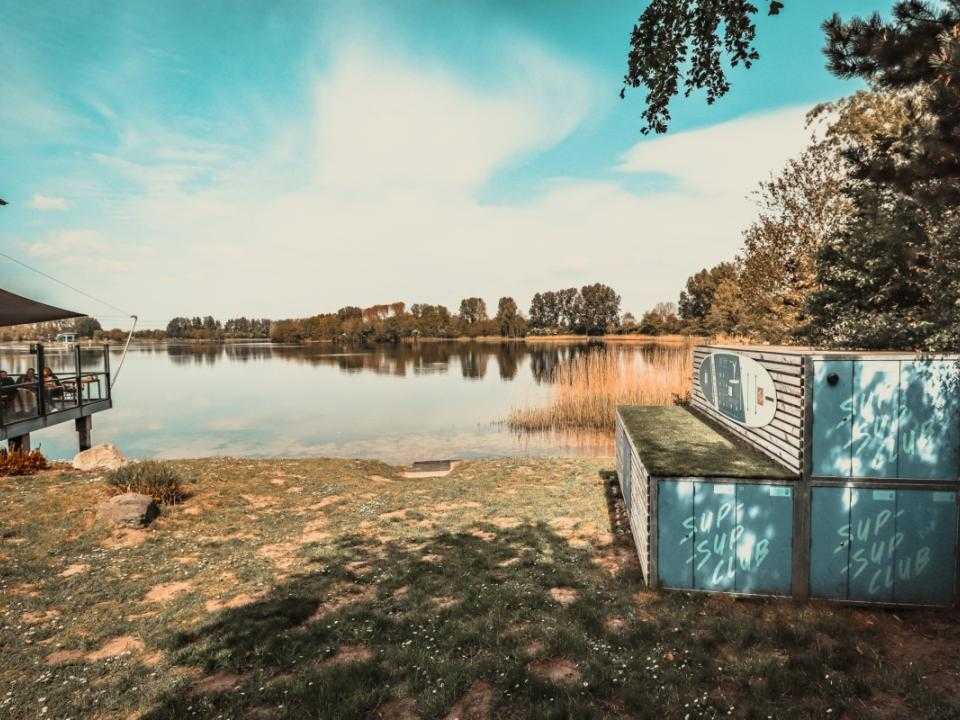 Swimming at Haarlemmermeerse Bos 
Children can have fun in the Spartelvijver pond in the summer. Good to know: Blue-green algae may be present in the water of the Haarlemmermeerse Bos during the warm summer months. The quality of the water is checked regularly. Before you visit, make sure you check the bathing water website to see if there are any current warnings. 
Adults can also enjoy the water when the weather is nice. The Haarlemmermeerse Bos has an extra swimming area on the Zuidstrand beach next to the Spartelvijver. Sport lovers will enjoy the nature park. The Haarlemmermeerse Bos is popular for supping but is also ideal for boot camps. 
 
Restaurants at Haarlemmermeerse Bos 
After a sports session or walk through the woods, you can relax at Papa's Beach House, a cozy restaurant with an outdoor terrace on the recreational lake, or at the organic restaurant Vork & Mes. During the summer months, you can attend various food truck events, ranging from music festivals such as Mysteryland and Awakenings to the Floriade garden festival. 
 
Camping at Haarlemmermeerse Bos 
Haarlemmermeerse Bos is a popular spot for visitors going for a walk with their dogs, running around the lake, or just taking a nice relaxing stroll. Are you planning to stay longer? Day camping Haarlemmermeerse Bos offers plenty of space for campers. This way, you will be able to fully enjoy your holiday at this stunning nature area.