Stoomgemaal Halfweg: Oldest paddlewheel steam pumping station
In Halfweg you will find a very special monument: Stoomgemaal Halfweg. This steam pumping station was built in 1852 and is an important industrial heritage site of the Netherlands. This pumping station has the capacity to pump rainwater from 170 polders in the western Netherlands to the sea.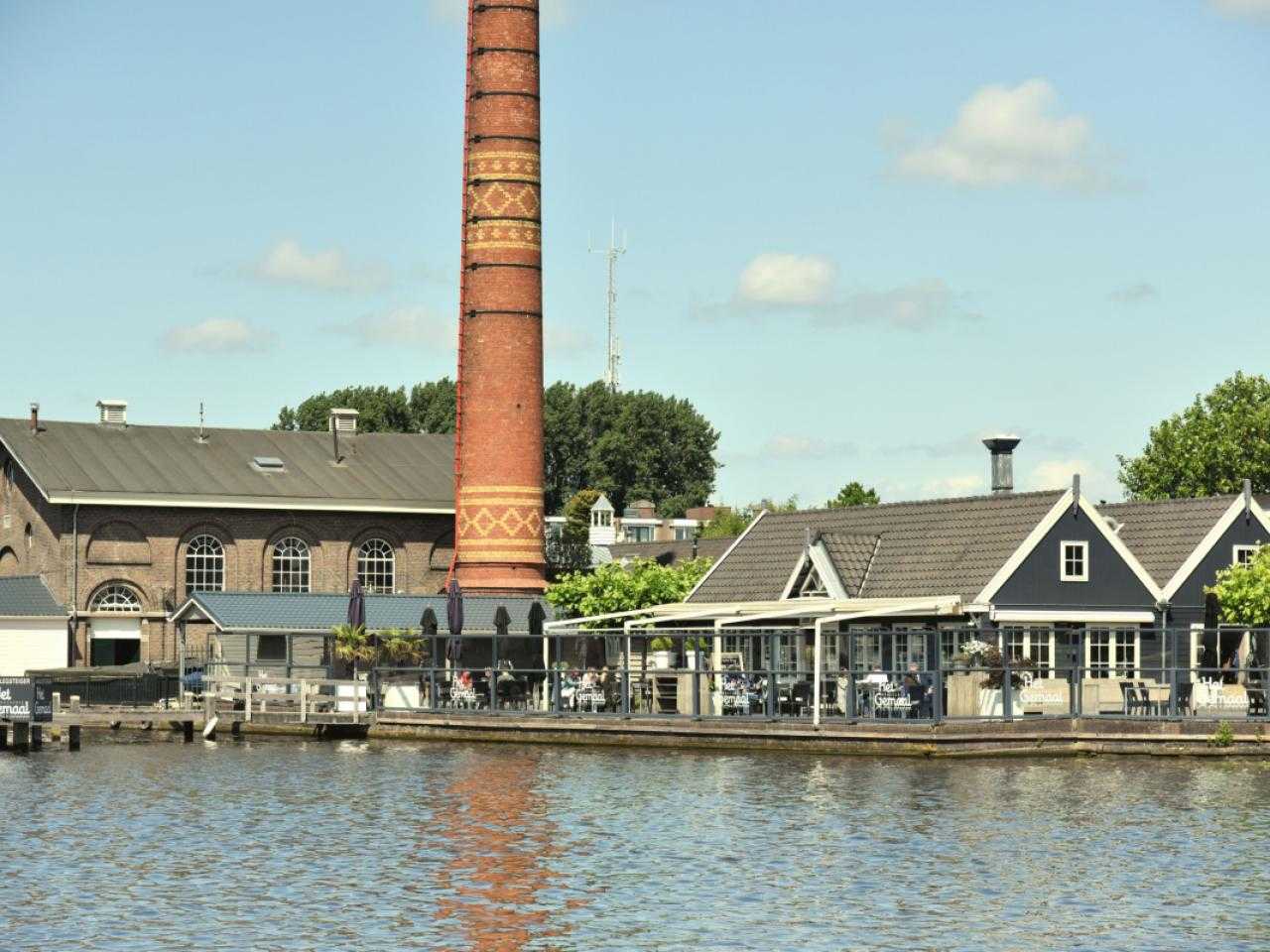 Museum Steam Pumping Station Halfweg 
After the reclamation of the Haarlemmermeer, it was necessary to ensure that the polder remained dry. The Haarlemmermeerpolder is located a lot lower than the surrounding land outside the Ringvaart, about 4.5 to 7 meters below sea level. Rainwater was pumped to the sea using polder pumping stations and storage zones. The Halfweg steam pumping station was one of the many pumping stations in the western Netherlands. It is now one of two steam pumping stations with a huge paddle wheel that can still turn in an authentic way – and that happens about 10-12 times a year! 
 
Part of the European Route of Industrial Heritage 
Stoomgemaal Halfweg is a design by Dutch architects P. Kock and J.A. Beijerinck. The Halfweg pumping station was expanded twice over 1.5 centuries. In 1888 two extra steam engines were added, an extra boiler house, and the paddle wheels were enlarged. In 1923 the steam engine was replaced again so that the paddle wheels could move 15,000 m3 per minute. Since 1977 there has been a new pumping station in the western port area of ​​Amsterdam. 
Despite the fact that the pumping station is actually unnecessary nowadays, it was seen as an important piece of industrial heritage. It has therefore been added to the European Route of Industrial Heritage and the museum is run by an enthusiastic group of about 40 volunteers. In 2020, the monument was elected Monument of the Year in Haarlemmermeer.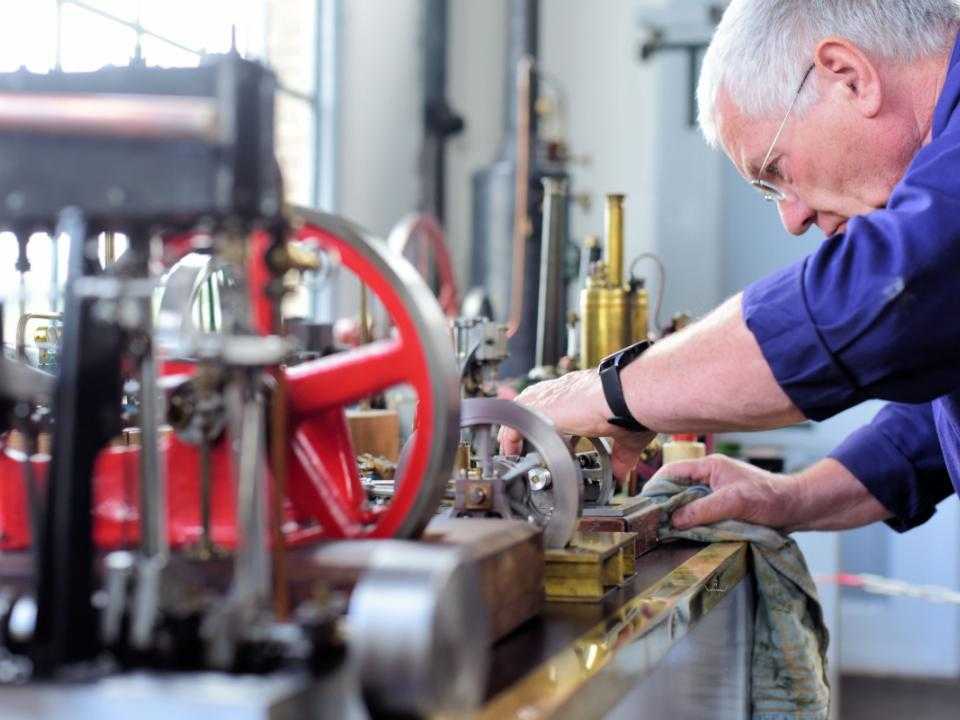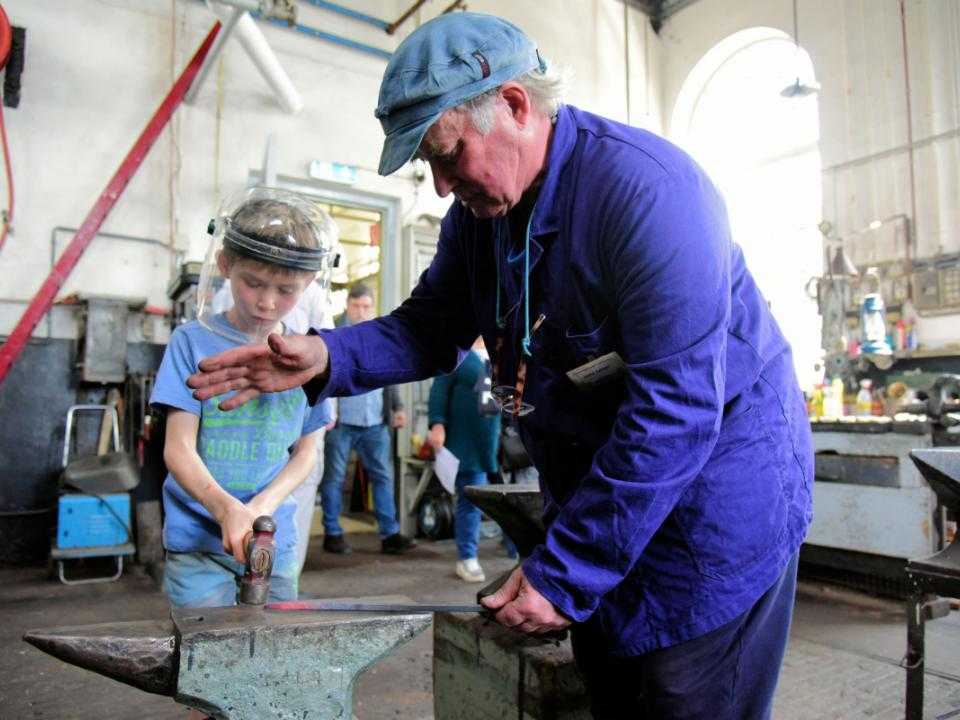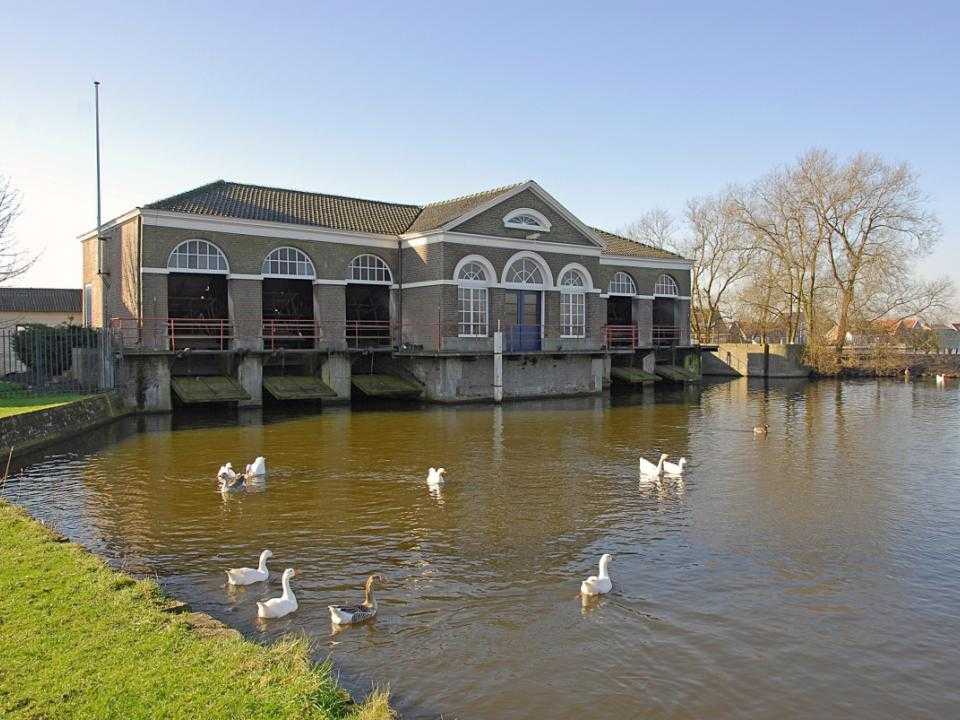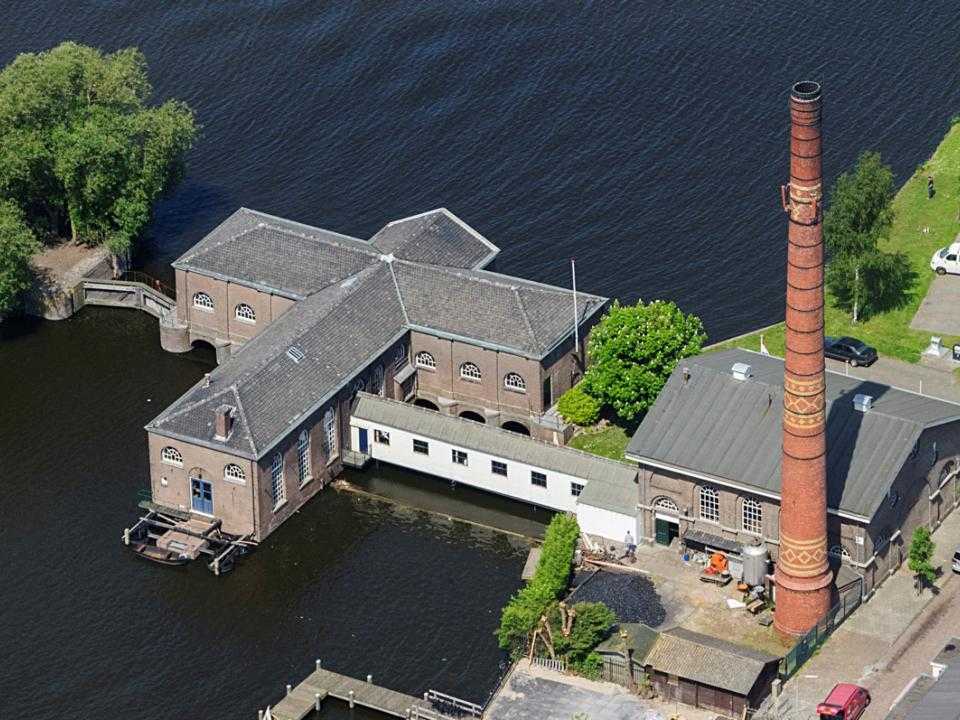 Visit this industrial heritage site 
Come and take a look at the old building, the openwork boiler and the various model steam engines. Of course, a visit to the engine room and the huge paddle wheel is also part of the tour! With an audio tour, you can explore the museum on your own – it can be wise to bring your own headset. Optionally, the tour is also written out on paper. The museum is open one weekend a month and sometimes during special events, such as the Molendagen and the Open Monuments Day. 
A separate tour can be booked for groups of 15 people or more. At the adjacent restaurant Brasserie het Gemaal you can enjoy a cup of coffee, a pastry, lunch or even dinner after your visit. Please note: not every part of the old monument is accessible for wheelchairs, such as the engine room and the paddle wheel houses. 
Contact
Museum Stoomgemaal Halfweg
Haarlemmermeerstraat 4
1165 HJ Halfweg
Netherlands