Lowietje aan de Kaag: Cozy restaurant in Abbenes
Restaurant Lowietje aan de Kaag is located on the Ringvaart canal, near the Kaagse Plassen and exactly on the provincial border of North Holland and South Holland. This cozy restaurant's waterfront location makes it a popular spot. You can even moor your boat here!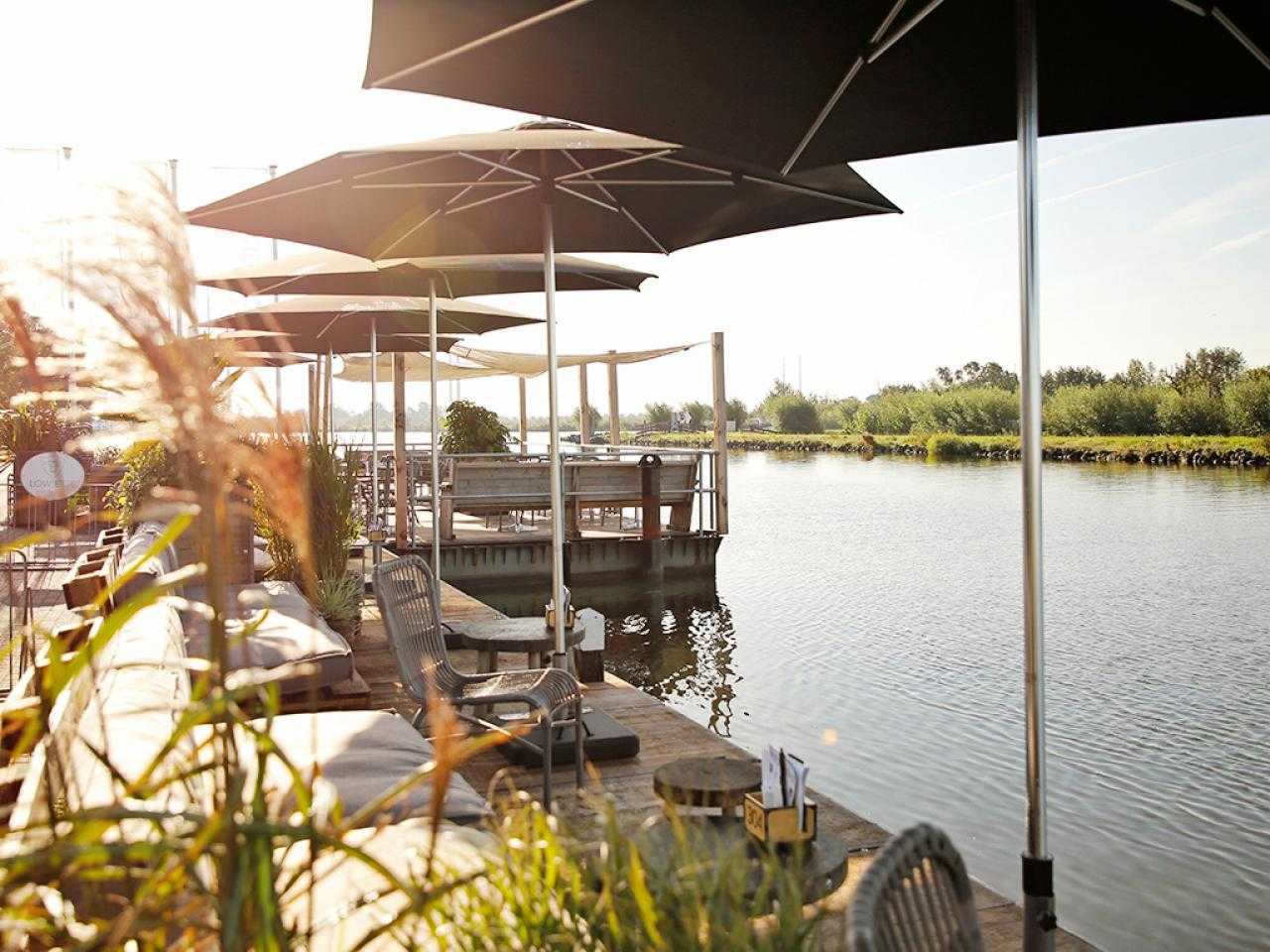 Family is everything at Lowietje 
Lowietje aan de Kaag stands for casual enjoyment. This cozy restaurant will make you feel at home instantly. At Lowietje it's all about family, fun, and enjoying delicious food. Hospitality is of paramount importance here and the team strives for perfection seven days a week. There is an extensive menu where everyone can find something delicious – from a poke bowl to pulled pork and spare ribs. At the weekend you can come here for breakfast. Don't forget to taste the authentic Oma's Monchoe cake. Lowietje aan de Kaag is also the perfect place for private gatherings and business events. 
 
Mooring deck on the Kagerplassen 
Are you sailing on Kagerplassen lake and do you want to grab a bite or drink? From the Ringvaart canal, you can easily moor your boat at Lowietje to have a drink by the water. Would you like homemade lemonade, a smoothie, a summer beer, a glass of champagne, or a cocktail? There are many choices on the drinks menu. The terrace's southwest location allows you to enjoy sitting here until sunset. Don't forget to order the snack plate!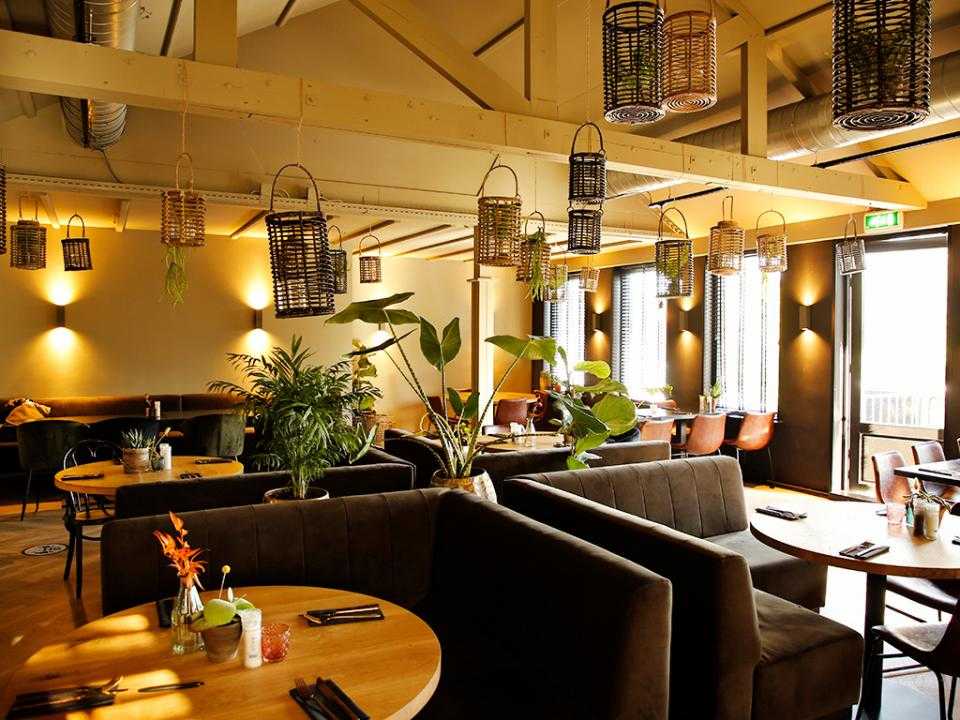 Dining at restaurant Lowietje aan de Kaag 
There is no doubt that dining at Lowietje aan de Kaag will be an exquisite experience. On the dinner menu, you will find many meat specialties such as the cote de b'oeuff with herb butter and candied garlic. Tournedos and spare ribs are also true classics. Want to try something new? Then go for the salad with burrata, tuna tataki, or the poke bowl. They also have a very extensive menu for children. By the way, all the vegetables used in the dishes come from the local vegetable garden 'Ome Frans'. 
 
Celebrate unforgettable moments 
Are you looking for a memorable location for a celebration? Then come to Lowietje aan de Kaag. You will be provided with snacks, drinks, and of course the most beautiful view. Is it for a large group or a business event? Don't worry, this is all possible at restaurant Lowietje aan de Kaag. For more information about the possibilities, contact the restaurant via the details below. 
You can park for free at Lowietje, which is conveniently located near the A4 highway. Are you excited about a culinary experience at Lowietje aan de Kaag? 
Contact
Lowietje aan de Kaag
Huigsloterdijk 257
2157 LN Abbenes
Netherlands