Amsterdam The Style Outlets: Discount shopping in Halfweg
Do you want to enjoy a hefty discount on all your favorite clothing brands in the Randstad? At Amsterdam The Style Outlets at Halfweg in Haarlemmermeer, you can enjoy a day of shopping with a discount of up to 70% on 100 different brands! In this modern shopping center housed inside a former sugar factory, you will find a wide variety of well-known brands.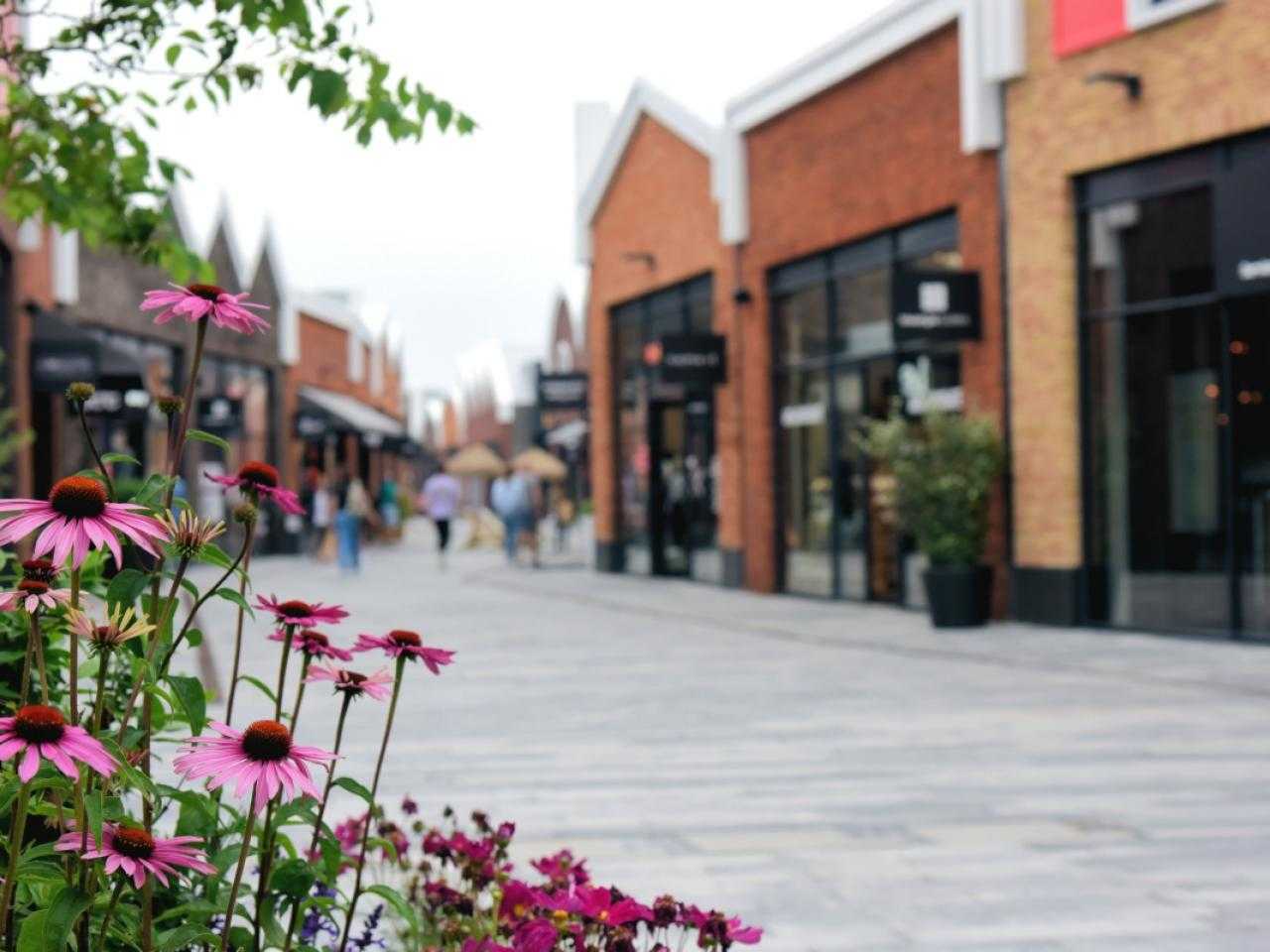 Outlets in Amsterdam: The Style Outlets 
The 8-shaped shopping mall is open seven days a week. Shopping evenings are held on weekends until 8 p.m. If you are visiting Amsterdam The Style Outlets, there are a number of services that this outlet center offers you. For example, you can use WiFi for free and 40 charging points for electric cars are available. With a special app of The Style Outlets you get more information about all offers and the latest news. Is your phone battery empty? Take a deep breath – you can even borrow a charger here. If it's raining, you can grab a free umbrella! Are you coming for a day of shopping with your baby? Then they have a number of changing rooms, especially for you. These rooms are equipped with a changing table, microwave, chair, and sink. This makes a day of shopping even more pleasant! 
 
Discounted brands at The Style Outlets 
In Amsterdam The Style Outlets you can shop successfully at countless brands. Shopping has never been so fun, since you can always save up to 70% on original brand prices. You can find many different brands together here. Ideal for a day of shopping. Whether you are looking for new jeans, new sneakers, or trendy designer clothes for your little one. These are some of the brands you will find here: 
Adidas 
Björn Borg 
Guess 
Hunkemöller 
Nike 
Sissy Boy 
G-Star Raw 
Karl Lagerfeld 
In addition to these brands, there are many more stores to be found. Are you going shopping with friends or your loved one? There is something for everyone in Amsterdam The Style Outlets. 
 
A fun day of shopping 
When you visit Haarlemmermeer, you should not miss a day at Amsterdam The Style Outlets! Within half an hour, you will be at The Style Outlets when you take the bus from Hoofddorp. Are you coming from Amsterdam? Then the Halfweg-Zwanenburg train station is located right next to the outlet center. 
Are you excited to visit Amsterdam The Style Outlets? Get ready for a fun-filled shopping day!
Contact
Amsterdam The Style Outlets
SugarCity Ring 1
1165 PB Halfweg
Netherlands