Van Reeuwijk Fruit & Flowers: Picking garden in Abbenes
Come pick fresh fruit and strawberries! The Van Reeuwijk Fruit & Flowers picking garden is open from May to October, and you can visit the shop and covered terrace all year round. Set off with a basket during the picking season after signing up at the store – it's a fun activity for young and old. Even when it rains, you can pick strawberries and cherries inside the greenhouse!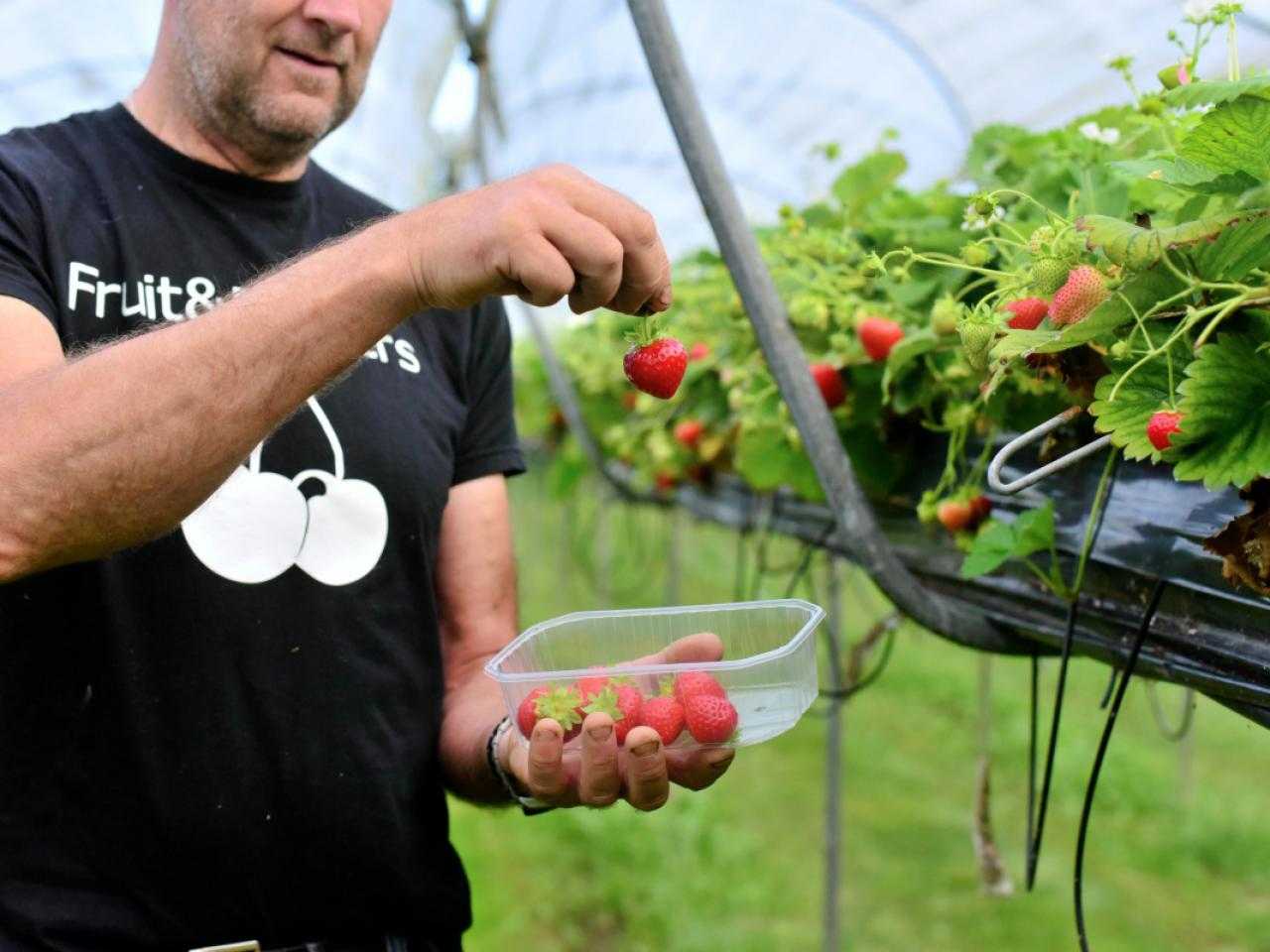 Pick your own strawberries 
The Van Reeuwijk flower company started growing strawberries in 2007. This turned out to be a great success. Until 2011, the surface was continuously expanded. Since then, everyone has been welcome to pick healthy and fresh fruit from the grower themselves. 
 
Picking fruit: grab a basket, pick and pay! 
Curious how picking fruit work in this picking garden? It's super easy! With a basket, you pass by all the different types of fruit. In addition to strawberries, there are soft fruits such as blackcurrants, blackberries, raspberries, cherries, and gooseberries available. Each variety is ripe in a different season. You can pick as much as you want. After harvesting, you pay for what you have picked in the store, and enjoy your goods at home.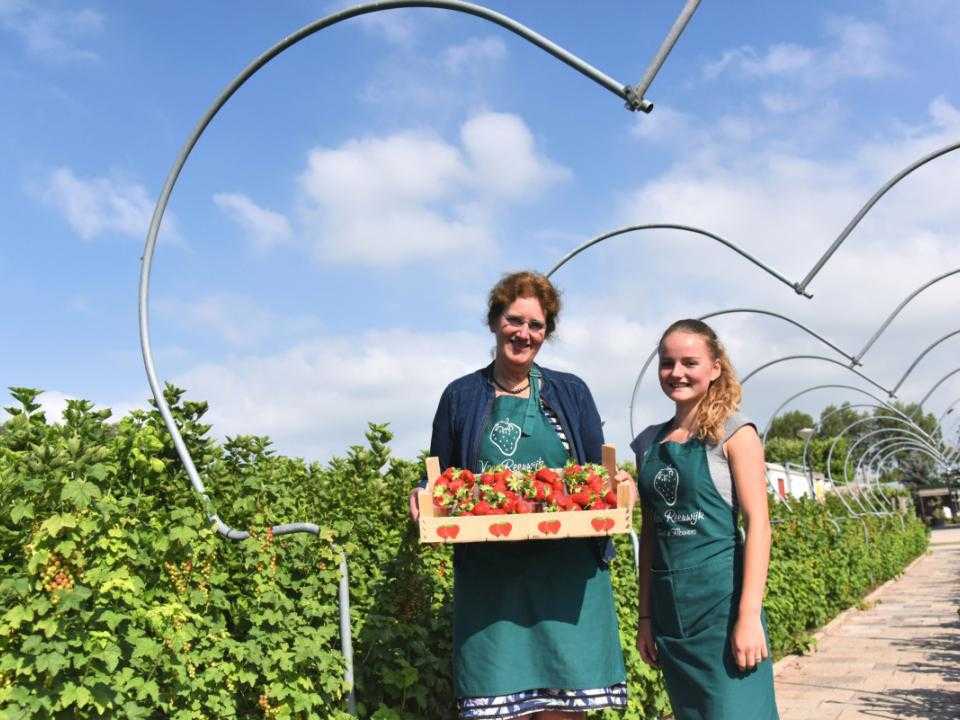 Fruit picking with children 
The picking garden is an excellent place to spend a day with children. Learn about the origin of fruit together on a journey of discovery. After picking, the kids can play in the play corner or enjoy some fruity ice cream. Bakery Van Dam from Hillegom makes delicious ice cream with the fruit from Van Reeuwijk. Fruit juice with pastries are also available! 
 
Flower shop and local products 
Do you want flowers that are fresh from the grower? You'll find them in the flower shop. The flowers are different every day with beautiful bouquets, roses, and tulips. It is not unusual for peonies to attract visitors from all over the country, as they're so beautiful. In addition to the flowers, different kinds of regional products are available in the shop. Such as lemonade syrup, jam and dessert sauce, fresh asparagus in spring, and stewed pears in autumn.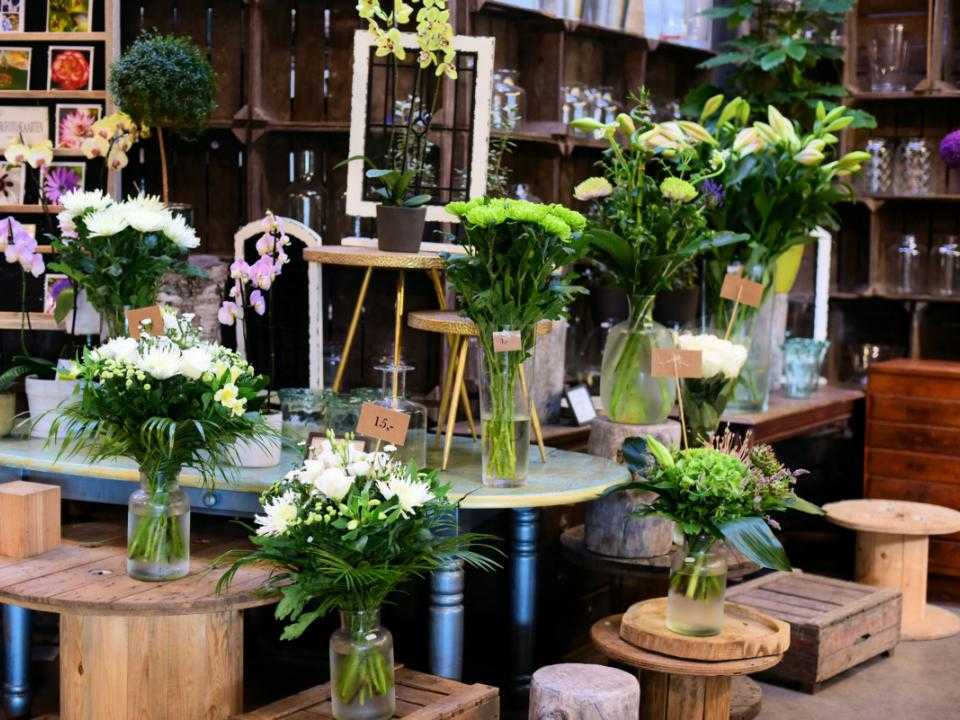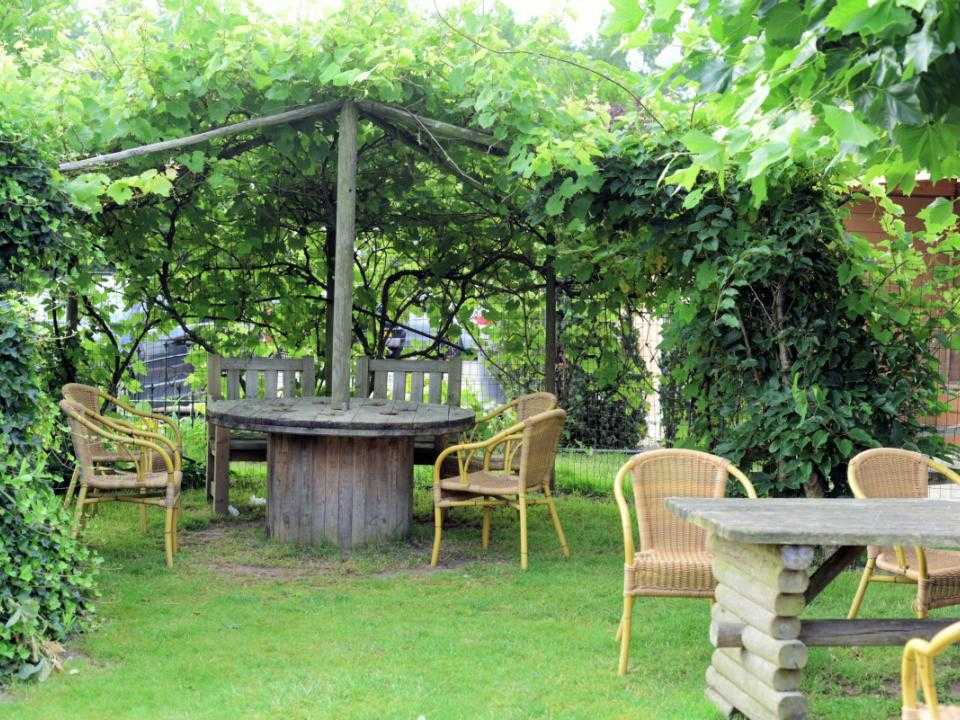 Visiting Van Reeuwijk 
Van Reeeuwwijk's shop, terrace, and greenhouse are open from Monday to Saturday. At the greenhouse, there is enough parking space. The picking season is from May to October, and fresh flowers and regional products are for sale in the shop all year round. Good to know: Van Reeuwijk is also easily accessible for the disabled – you can even participate in the self-picking in a wheelchair!   
Are you excited to pick strawberries yourself in Haarlemmermeer? Discover this picking garden and enjoy the delicious fresh fruit! 
Contact
Van Reeuwijk Fruit & Flowers
Hoofdweg 1475
2157 PA Abbenes
Netherlands