SUP Center Kaag: SUP in Buitenkaag
Looking for a fun sporting activity in Haarlemmermeer? Get on a SUP board! The watery surroundings of Haarlemmermeer are perfect for water sports, and therefore also for supping. SUP Center Kaag in Buitenkaag rents out the equipment for supping and ensures that you are provided with the materials and knowledge to spend a day on the water. You can even follow workshops and clinics there. Curious about the possibilities at SUP Center Kaag? Read on quick!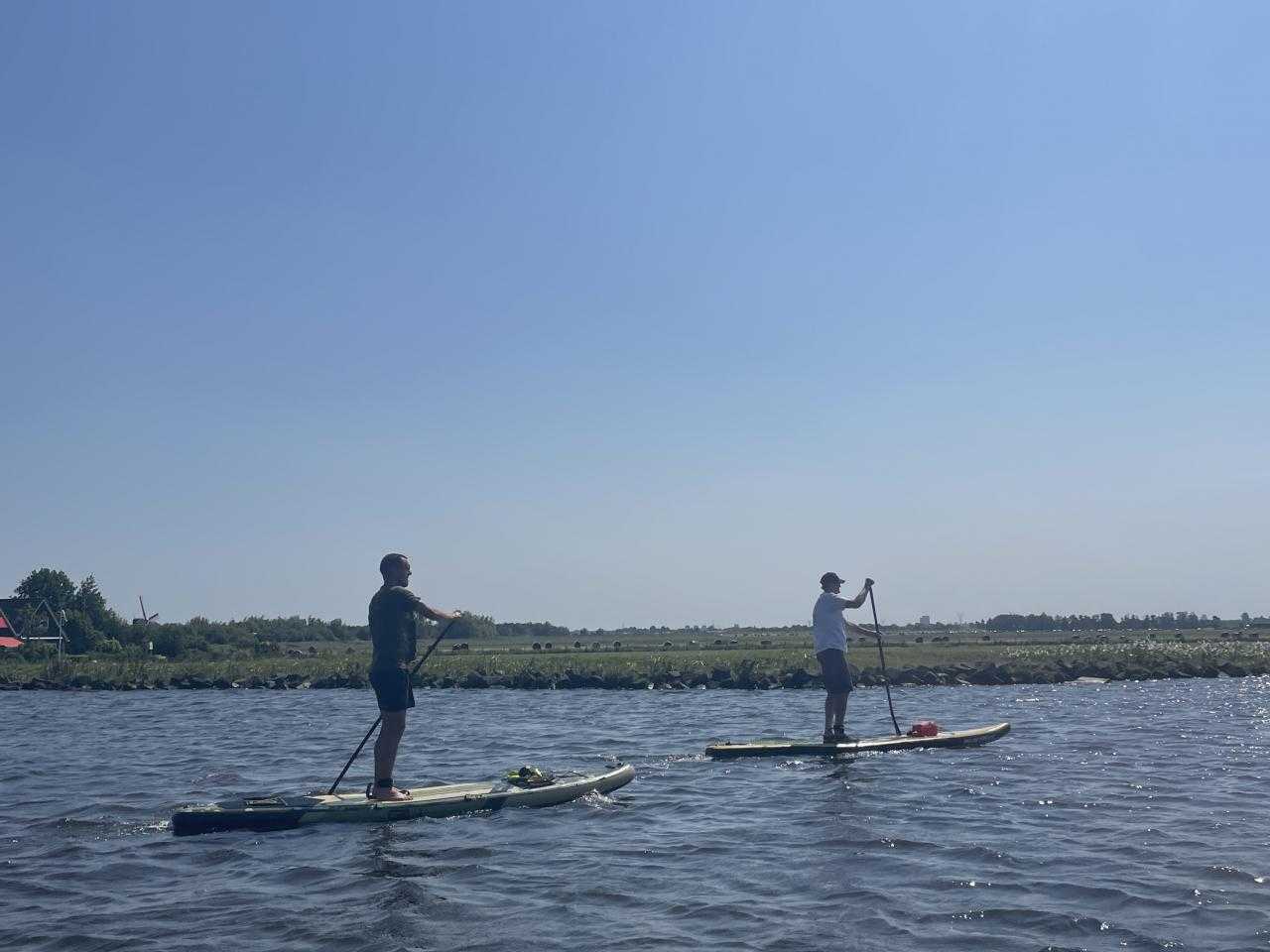 Supping in Haarlemmermeer
Supping is a water sport that has come over from Hawaii. It is now a very popular sport worldwide and also in the Netherlands. You stand on a SUP board and move over the water with the help of a paddle. Anyone can learn it and especially on hot summer days it is the perfect sporting challenge for young and old. The watery Haarlemmermeer is ideal for supping. You can rent a SUP board at several locations, including Buitenkaag.
SUP Center Kaag
Buitenkaag is a super nice location to get on your SUP board and have a nice bit of supping. Don't have your own board or have you never even paddled? No problem! At Sup Center Kaag you can rent a SUP board and of course you will receive instruction from an expert if you need it. You rent a fixed, tour, race or inflatable board with paddle per hour. You can also rent a wetsuit for colder days.
Have you fully discovered supping and do you come more often? Then Sup Center Kaag offers a 10-ride card or SUP Unlimited subscription. Are you only looking for materials for supping? You can find that here too! SUP boards, paddles and accessories, you can buy it all in the webshop or the shop in Buitenkaag.
Tip: Do you want to get better at paddle boarding or are you still looking for inspiration for your birthday party? At SUP Center Kaag you can also follow workshops and clinics or organize a birthday party!
Contact us
SUP Center Kaag
Huigsloterdijk 400
2158 LS Buitenkaag
The Netherlands