Nathalie Kamp, marketer of theater festival Grazende Zwaan
Theater festival Grazende Zwaan has been visited by thousands of people for years. Marketeer Nathalie Kamp talks about this 8th edition with great enthusiasm, partly thanks to the close and pleasant collaboration with Haarlemmermeer entrepreneurs. Every year the programming and impact gets bigger, so a real success formula! During the summer festival weekend in the polder you and the whole family can enjoy adventure, theatre, music, entertainment and more. Want to know why, according to Nathalie, this is the place to end your summer? Then read on quickly.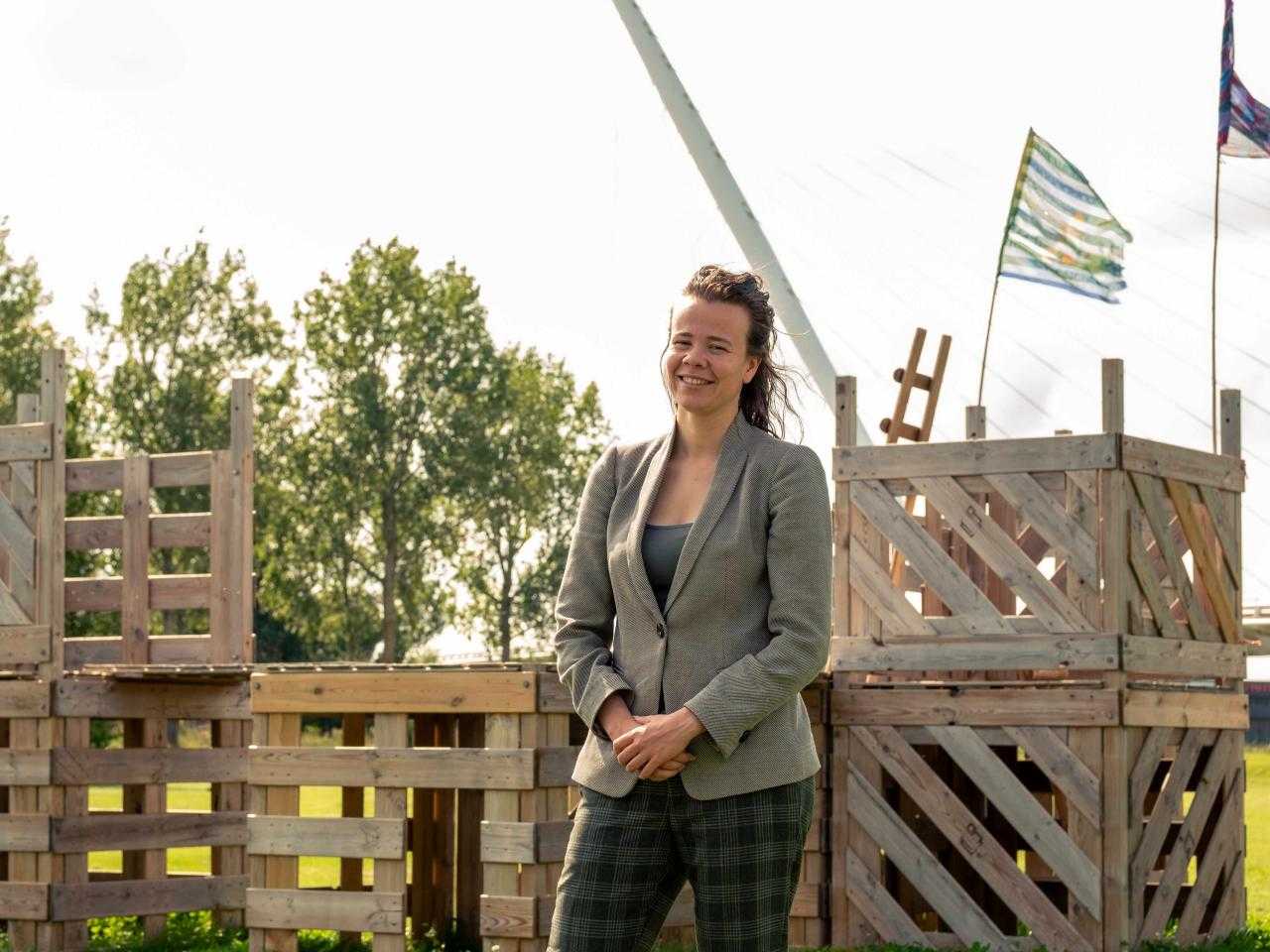 Research among residents of Haarlemmermeer revealed a need for young families. That's why the municipality of Haarlemmermeer has Karavaan, the organization behind the festival 8 approached years ago to come up with a beautiful, cultural festival. Our answer was this theater festival in a central location where there is a lot to do and experience, but with a real social impact. By this we mean that local initiatives play a major role, but also that it is accessible, sustainable and inclusive. And the location is always extremely important, with Karavaan we stand for 'Extraordinary theater on location' for good reason.
How cool is it that you can experience a circus act between the pear trees?!
Natalie Camp
Can you tell us more about the location, Landgoed Kleine Vennep?
Kleine Vennep estate is a very beautiful place. This monumental location started as a farm and is now an estate. Because the location offers extra possibilities every year, we can add fun, new things to the programming of Grazende Zwaan every year. So cool that we can take our visitors with us in this change! And the collaboration is going very well, you notice that this proud Haarlemmermeer family business puts a lot of love into it. How cool is it that you can experience a circus act between the pear trees?!
Because what is there to do during the festival weekend?
Grazing Zwaan is a real family festival. But there is also special, very cool programming for adults in the evenings. I am proud that such a mixed audience comes to it. Children can build huts, do theatrical treasure hunts, follow performances based on picture books by Fiep Westendorp, among others, and so on. There is a different program on both festival days, so visitors are with one special ticket also welcome for the whole weekend.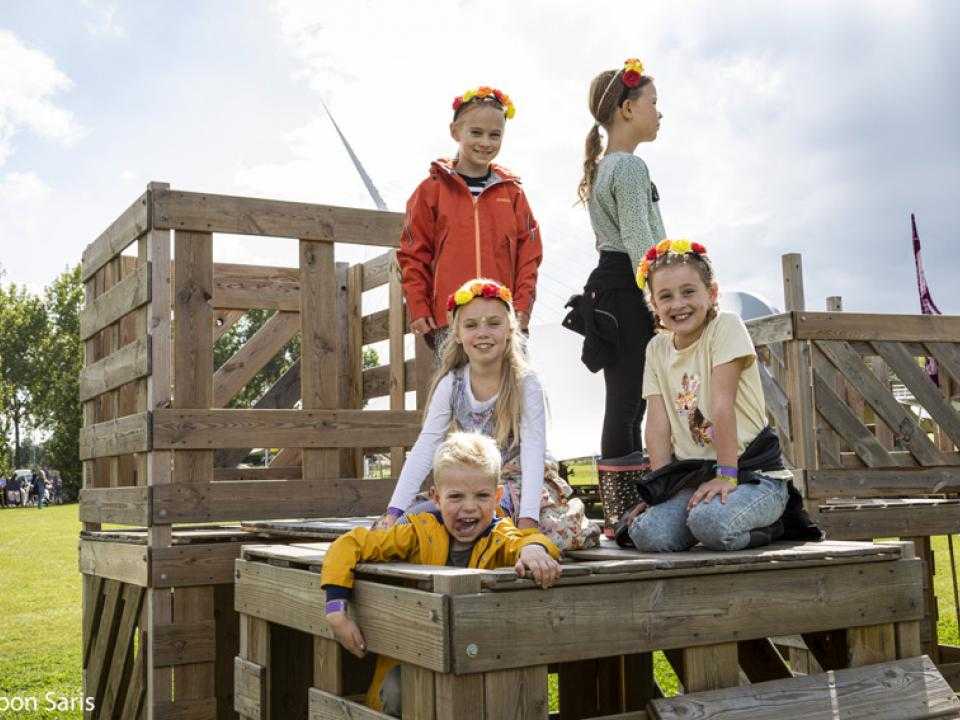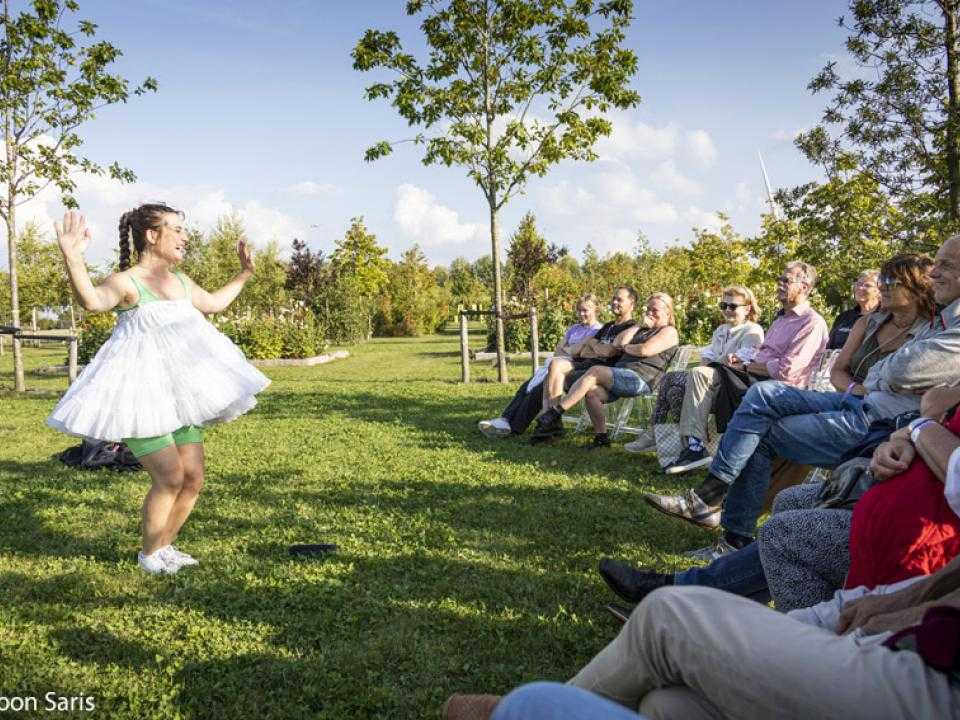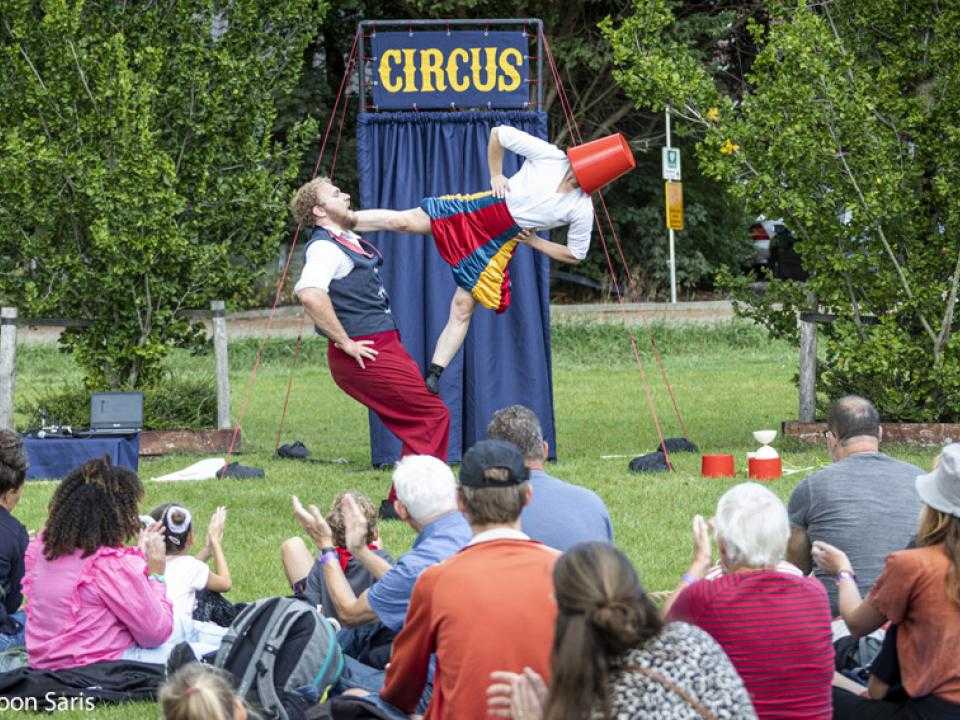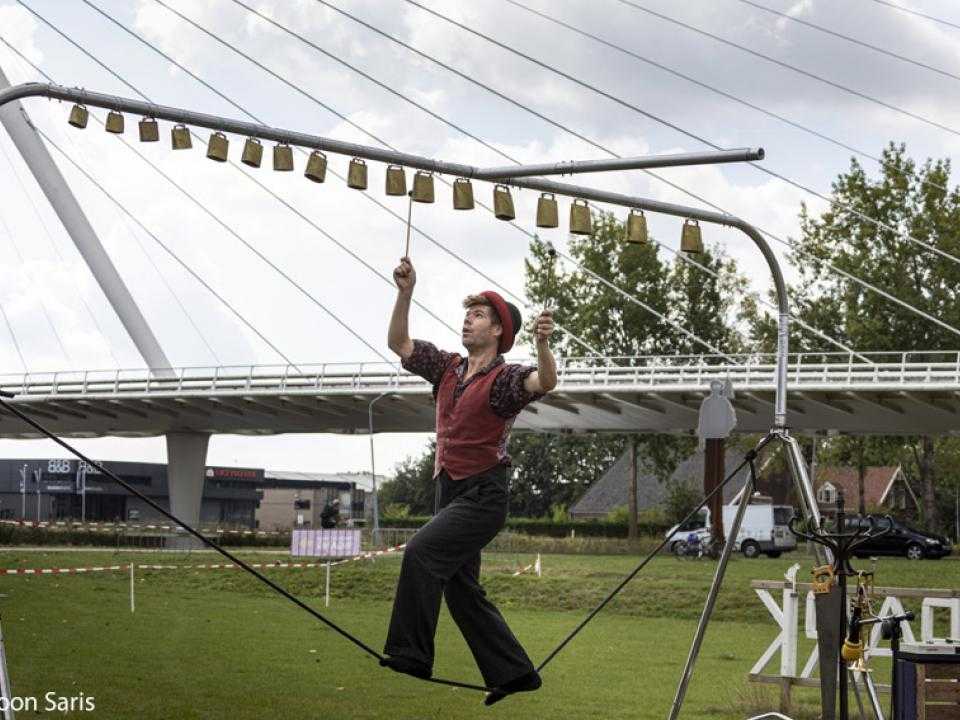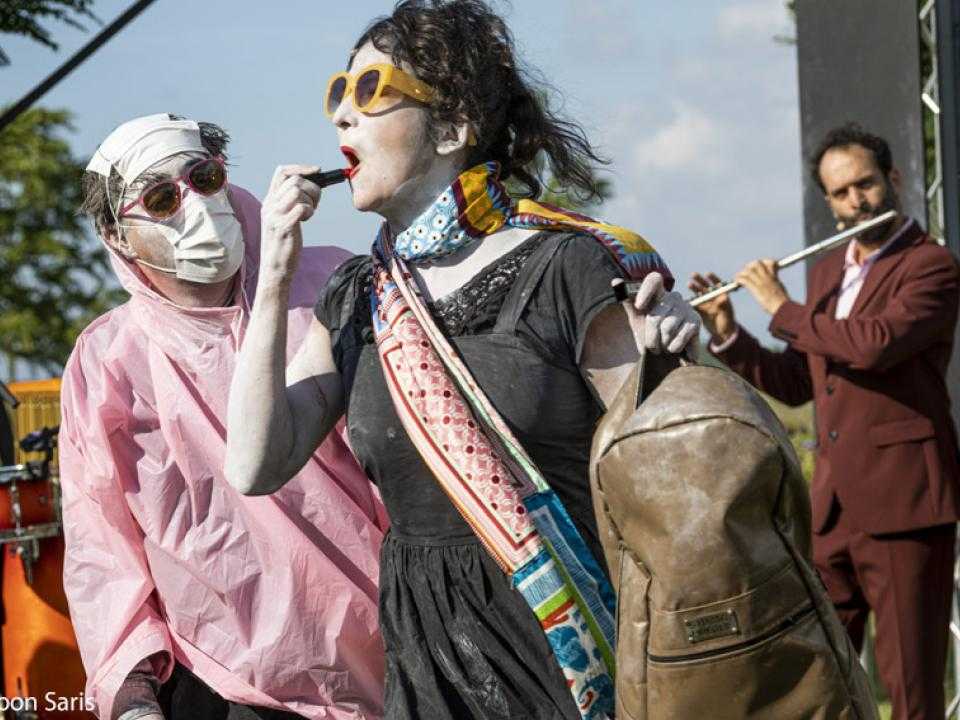 You indicated that local initiatives play a major role, how about that exactly?
Local partners partly give substance to it program and the catering, we are really looking for the connection. For example, C. gives various workshops and shows, and Haarlemmermeer Museum De Cruquius exhibits some of their historic machines for you to discover. This allows you to experience things with us for which you would normally go to multiple locations. You won't get bored easily here. I would say, come and visit theater festival Grazende Zwaan for this polder municipality ultimate to discover and to end the summer in style with your friends or family!