CoffeeJeep: the best coffee on wheels
Entrepreneur and barista Erik Ruts combines the beautiful things in life. Coffee, good conversations, nature, and a nice car. You can hardly call this work. Erik enjoys spending time in Spaarnwoude every weekend and can also be found regularly at markets and festivals. Will you come and enjoy his fresh coffee?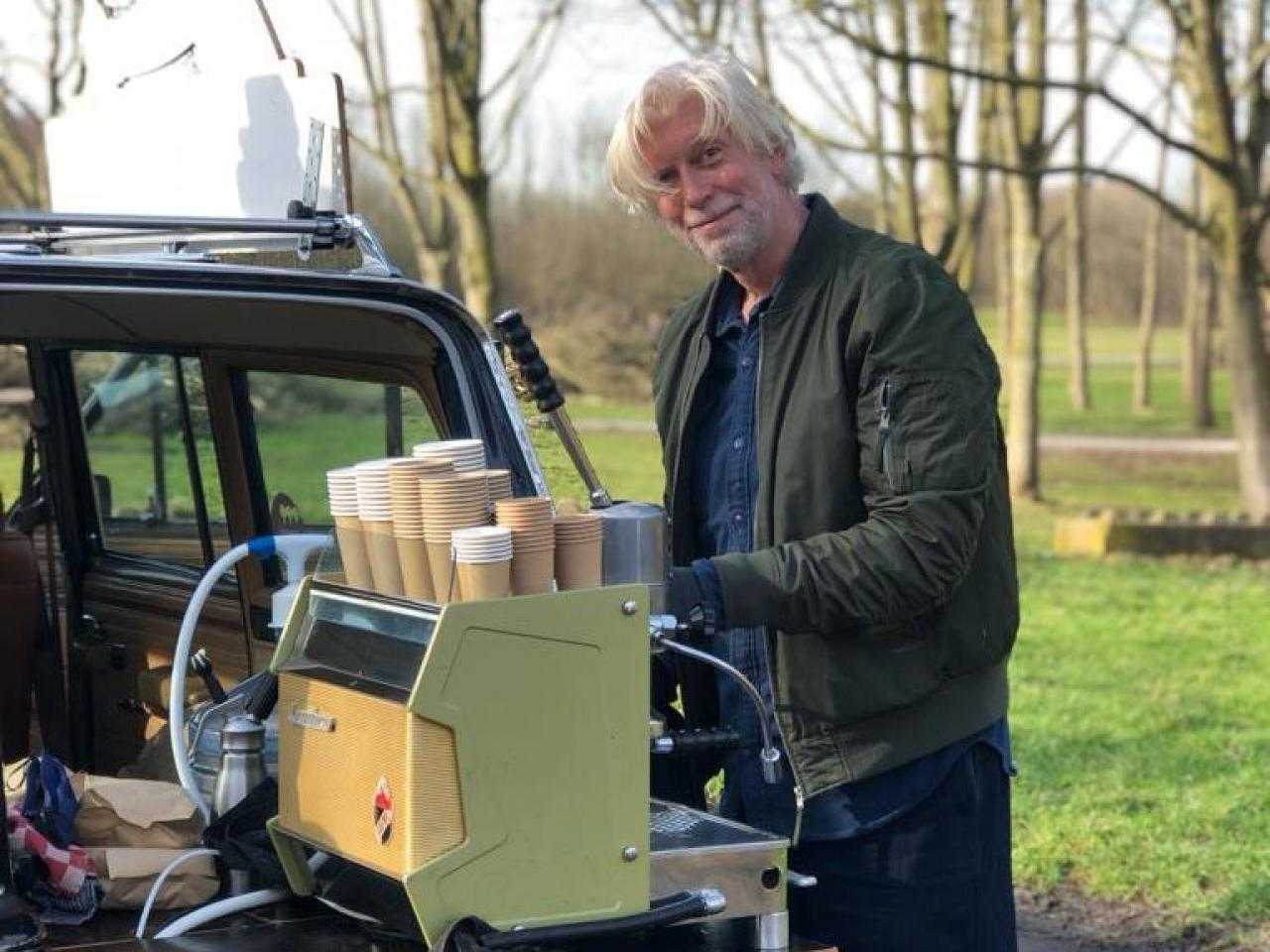 A self-sufficient car and a vintage espresso machine
Erik drives his 1974 Jeep Grand Wagoneer across the country. The CoffeeJeep is self-sufficient because it takes its own water and electricity. This way he can park anywhere and make the best coffees. While you wait for your cup of coffee from the vintage Ariete Zodiaco from 1970, Erik has a nice chat with you. Because that's where he gets energy from.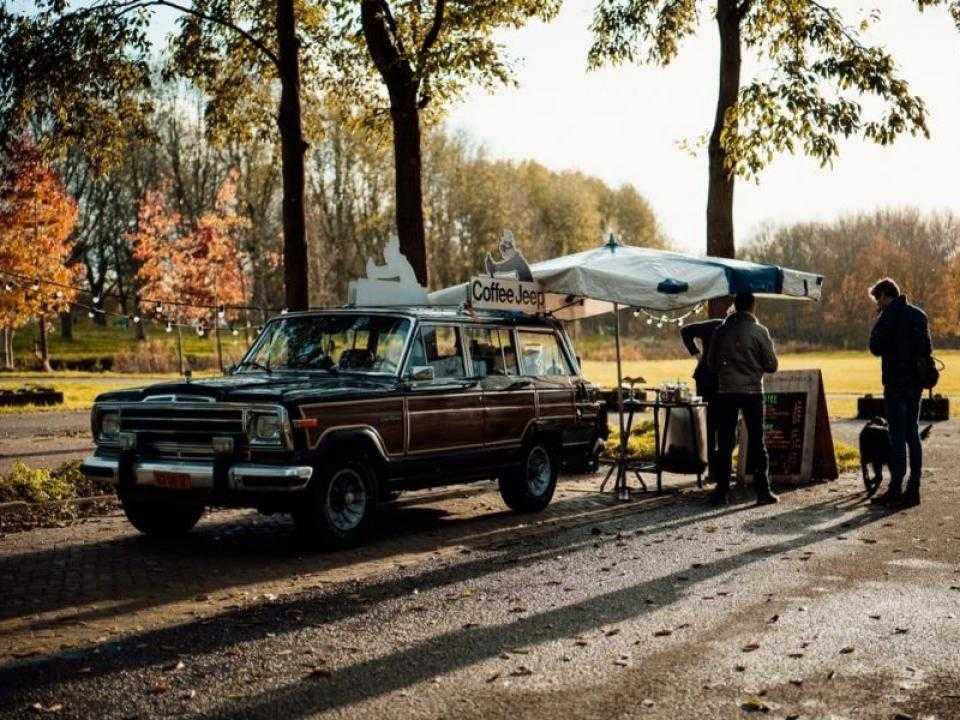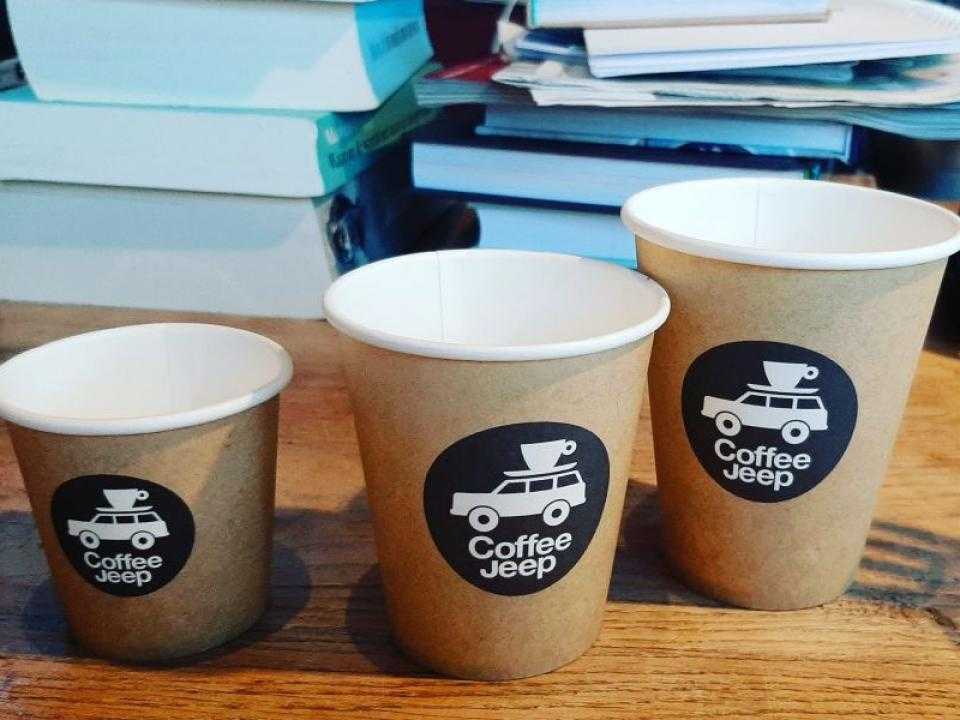 No day is the same
No day is the same for Erik, because one day he is at a private party and the next day at a fair. On Saturday and Sunday it is standard in the Spaarnwoude recreation area. In the winter you will find Erik with a fire pit next to his Jeep and in the summer he serves iced coffees. He also regularly brings delicious baked goods. So you don't have anything planned this weekend, or are you organizing an event soon? Call Eric. Enjoy it!
View website from CoffeeJeep or check the Instagram page!